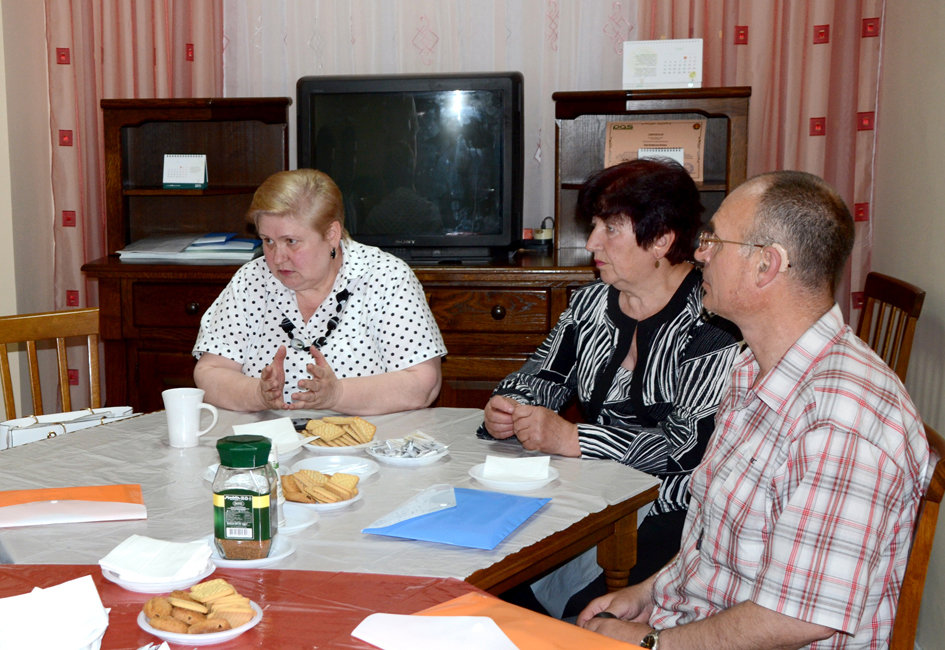 Tuberculosis disease carries with it the stigma and fear of airborne infection. Patients and former patients are shunned by employers, classmates, and neighbors, even when treatment is effective and they have been cured. Add to such circumstances a spell in prison and the separation from society intensifies. At Speranta Terrei, we counter misconceptions on how TB is transmitted and promote reintegration of tuberculosis patients through raising awareness and through our services.
Igor, who completed treatment for drug-susceptible tuberculosis earlier this year comes regularly to Speranta Terrei's Centre for Tuberculosis Patients in Balti. The Centre was renovated in part through Global Giving donations. He comes for psychological counseling and to consult representatives of the Documentation Office during a meeting of the TB Club. He follows the conversation with the help of a hearing aid and notes the long list of certificates he must submit to replace the residency permit he lost in prison. The residency permit, called pasaport, is a lifeline for employment, health care, job training, social services, and voting in Moldova. The attached photo shows Igor listening as Cecilia, the head of the Documentation Office in Balti, explains the requirements. Cecilia says she is happy to come to the Centre, "where I can answer questions methodically to a handful of people and simplify the process for those in critical need of a pasaport."
Counseling from Speranta Terrei's psychologist, Valerii, has helped Igor to recover from incarceration and TB. The attached photo shows them at the Centre in May. Igor talks of his love of wood carving. He says, "Working with my hands is healing and a way for me to cope." With scrap wood donated from a university wood shop, Igor carves religious icons, utensils, and furniture. He says, "I want to carve a figure to decorate the Centre's entrance, to show my gratitude to Speranta Terrei." Igor shares his experience with new patients at TB Club meetings and helps them to understand that they can recover as well. We rejoice in his progress from a year ago, when his moderator, Liudmila, was bringing him TB drugs at home (see photo).
At Speranta Terrei, treatment support is the start of our relationship with patients. We understand there are many sides to tuberculosis and healing takes more than TB drugs. It takes a long-term involvement with patients and thanks to your contributions, we are putting this into practice.