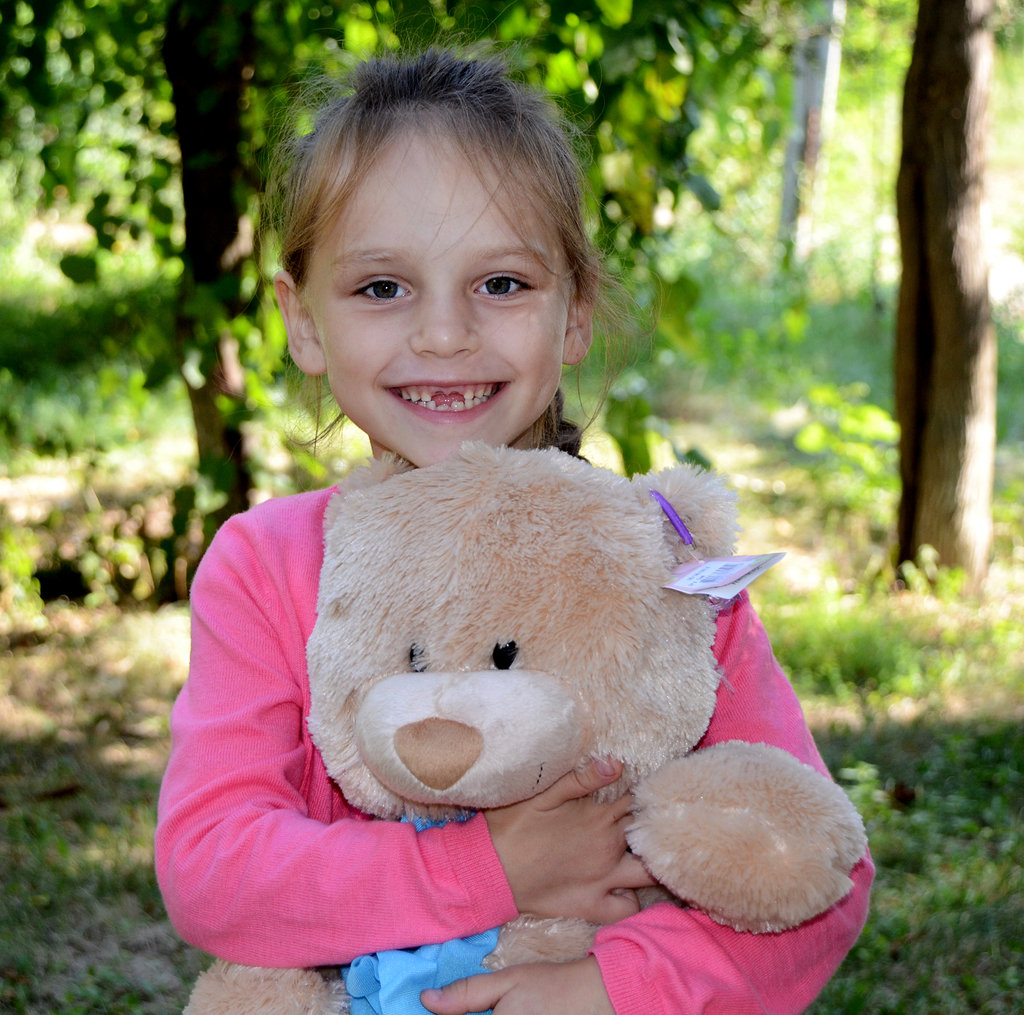 A year ago, we featured one of our young patients, Gabriela, as she swallowed pills to treat multi-drug resistant tuberculosis (MDR-TB). Gabriela is now 5 years old and has completed two years of grueling treatment. She is cured!
MDR-TB is widespread in Moldova, accounting for about one-quarter of new, and two-thirds of previously treated, TB cases diagnosed every year in Moldova. MDR-TB is not only harder to treat, it is deadlier than drug-susceptible tuberculosis. Gabriela's parents are relieved and overjoyed to see their oldest child healthy and vibrant. Every occasion is noteworthy for them, even Gabriela losing her baby teeth, as you see in the attached photo.
Gabriela's father has finished TB treatment and has found construction work in their village, Chipriceni. He was a migrant worker and had interrupted treatment more than once. This is a common occurrence in Orhey district in central Moldova, where Chipriceni is located. The director of the Orhey TB Community Center, Natalia, says, "Speranta Terrei is a valued partner for us. Moderators are from our community and we can select the neediest patients: the isolated, the poor, and migrant workers." For Speranta Terrei and TB Community Centers, the relationship is mutually beneficial in our common cause to reduce treatment default. Staff at these centers know which patients need home-based treatment support and which moderators are suitable for a patient. They are close enough to monitor a patient's adherence to treatment and adverse effects of drugs. Speranta Terrei trains moderators and pays them an allowance for home visits and thus stretches the reach to vulnerable patients.
In the case of little Gabriela, her mother, Cristina, was her moderator. Cristina brought home TB drugs from the dispensary and provided Directly Observed Therapy to Gabriela while caring for Gabriela's baby sister. Gabriela shows her appreciation of her moderator in the attached photo. Thankfully, her baby sister was not infected with TB. Cristina is ready to use her experience with Gabriela to give treatment support to an older woman who lives in Chipriceni.
Gabriela and Speranta Terrei send our thanks for your donations. Gabriela says, "I don't have to take pills anymore. I can play again with my friends."