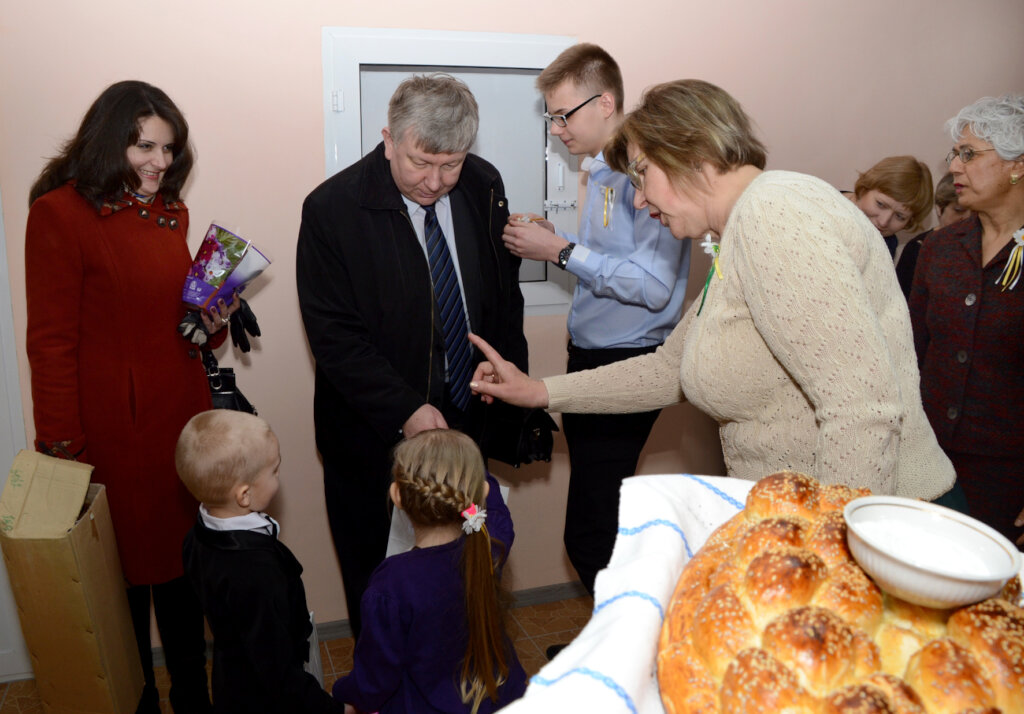 This past year has been marked with losses, Covid-19 hitting hard in Moldova and among health care professionals in Speranta Terrei's home city, Balti. Our colleagues lost family members and we lost our dear colleague, Nadejda. In October, she succumbed to Covid-19 after an outbreak at the Balti Regional Tuberculosis Laboratory, which she headed. Nadejda and our colleague, Alexandra, are responsible for keeping track of patients Speranta Terrei serves.
We remember Nadejda for her warmth, for animated discussions on how to persuade tuberculosis (TB) patients to stick to treatment or poor workers to not delay diagnostic tests. Nadejda was a master of the Gene Xpert, a machine that has improved substantially TB diagnosis in Moldova. As featured in an earlier report, Nadejda delighted in how its rapid results reduced patients' worry and shortened the time when doctors could start patients on multi-drug resistant TB (MDR-TB) treatment based on a positive result. The attached photo from the March 2015 opening of Speranta Terrei's Centre for Tuberculosis Patients shows Nadejda instructing young greeters to hand welcome bags to guests and shows her very own traditional welcome bread in the foreground. We dearly miss her.
Doctors in Riscani district in north Moldova have been supporting TB patients to stick to treatment. Dr. Alla, a TB doctor, has been cooperating with Speranta Terrei's Directly Observed Therapy (DOT) program, as has her psychologist husband, Dr. Alexandr. Their patient, Rodica, has MDR-TB and they included her in home DOT after she missed taking TB drugs. Dr. Alla and the family doctor, Dr. Tatiana, visit Rodica for DOT and to ask her about drug side effects. Rodica lives in Zaicani village and is a seasonal worker on a potato farm. She twice missed treatments since being diagnosed last October. As she explains to Drs. Alla and Tatiana during their visit, "the drugs make me nauseous, I feel depressed and I all I want to do is sleep."
After Rodica took the daily regimen in their presence, the doctors confirmed her next counseling appointment with Dr. Alexandr and explained how this will help her to continue with the long MDR-TB treatment. Dr. Alla monitors Rodica's drug regimen and interactions with drugs for other medical conditions. She prescribed her treatment for nausea and depression. Rodica has a long road ahead of her and the doctors in Riscani say, "we are here to support her."
At Speranta Terrei, we look ahead to the renewal of a New Year while we mourn losses of the past year. We thank our GlobalGiving donors for sticking with us while we help TB patients to continue treatment.