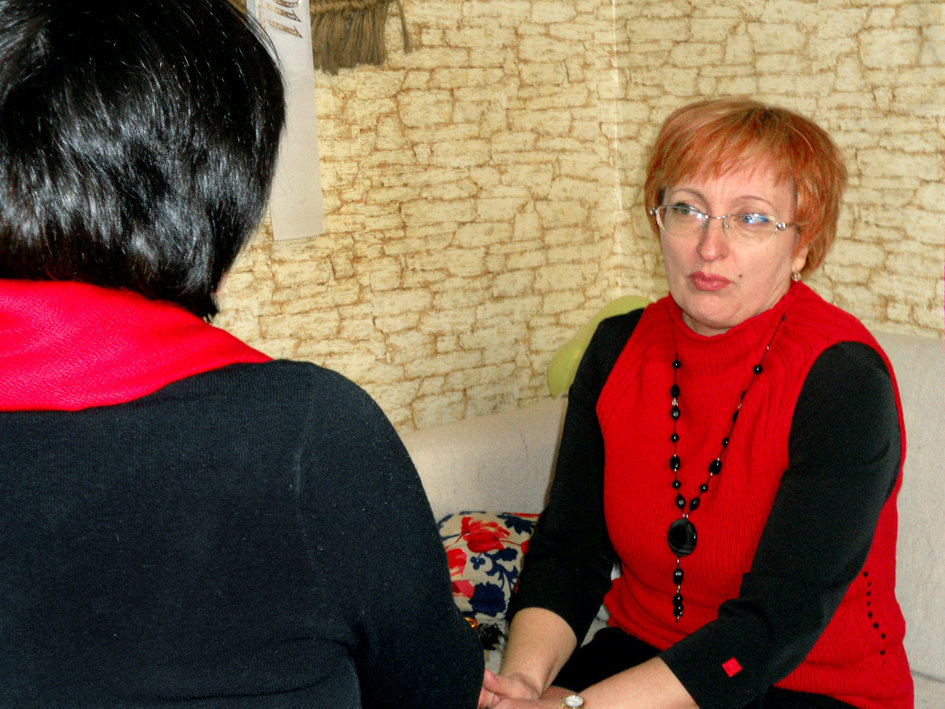 Speranta Terrei is featured in "Tuberculosis: Voices in the fight against the European epidemic," a report published in September by ACTION (Advocacy to Control Tuberculosis Internationally) and the TB Europe Coalition (http://c1280352.r52.cf0.rackcdn.com/FINAL_TB_VOICES_EUROPE_REPORT.pdf). The report contains stories and photos from 7 European countries to highlight the human face of TB. Our very own Feodora Rodiucova (Dora) speaks of why treatment support should become the norm and not the exception for Moldovan TB patients. Igor Tcaci, Speranta Terrei's coordinator for ex-prisoners and a cured MDR-TB (multi-drug resistant tuberculosis) patient, describes the sense of alarm when a patient hears the diagnosis and the psychological healing that must be part of the treatment.
Our psychologist, Lica Jicrivetcaia, is much in demand by TB patients. She says listening to patients is critical, to allow them to express their anxieties and fears. She explains the purpose of psychotherapy is to reduce fear and to restore the patient's innate ability to respond to adversity. In the attached photos, Lica and the back of a female patient, S.N., are visible. Lica pets a cat during this discussion, a technique she has found to be soothing to some patients.
S.N. was diagnosed recently with MDR-TB, a condition for which her husband was being treated. He had hidden his illness from her and the revelation was a jolt to her. MDR-TB requires 24 months of treatment and S.N.'s doctor has recommended hospitalization at the MDR-TB ward in Chisinau, the capital located 145 kilometers from Balti. She is apprehensive for her 3 young children's health and reluctant to leave them in Balti with her aged mother. Her predicament is only one of many around us. S.N. says, "Tuberculosis is frightening. But, I am not alone and Lica is nearby. This warms my heart. With her help, I understand I must overcome this disease for the sake of my children and their future."
Speranta Terrei's first office will be two rooms at the Training Center for Medical and Pharmacy Assistants instead of at the training center "Miracol." One small, private room will be for counseling patients and the second, larger room will be for meetings and training of our moderators and patients. We have delayed the development of our web site and plan to renew it once we find funds for this purpose.
Thanks to your continuing donations, Speranta Terrei has increased the number of patients in the Global Giving project to 40. We have extended our treatment support to Riscani village, which is 45 kilometers from Balti. Irina Gribeniuc, a new moderator who lives in Riscani, has started giving treatment support to 4 patients with drug-susceptible TB and MDR-TB.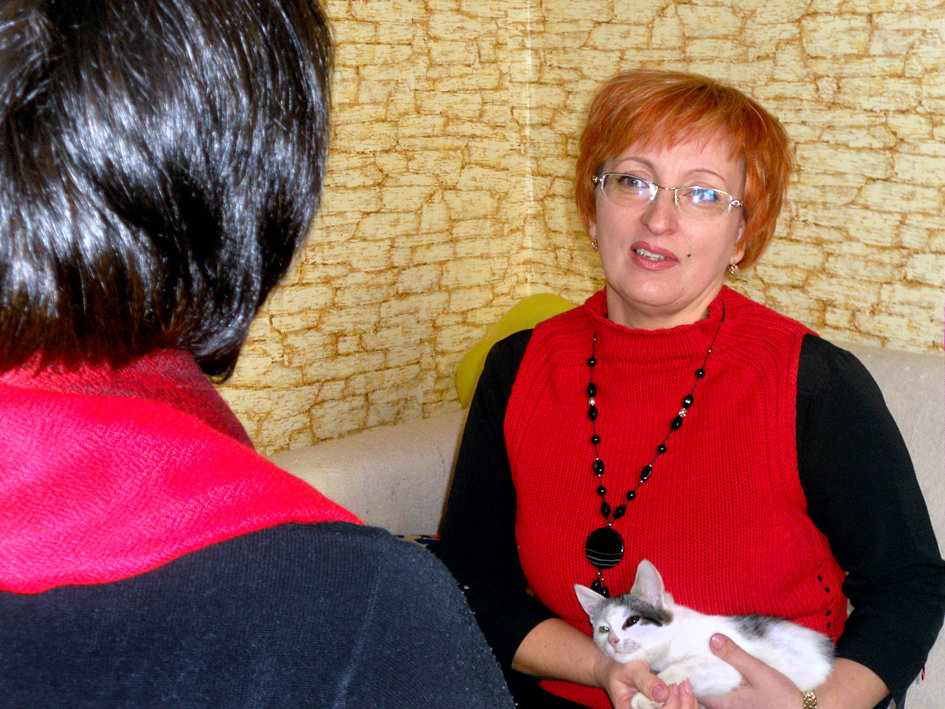 Links: