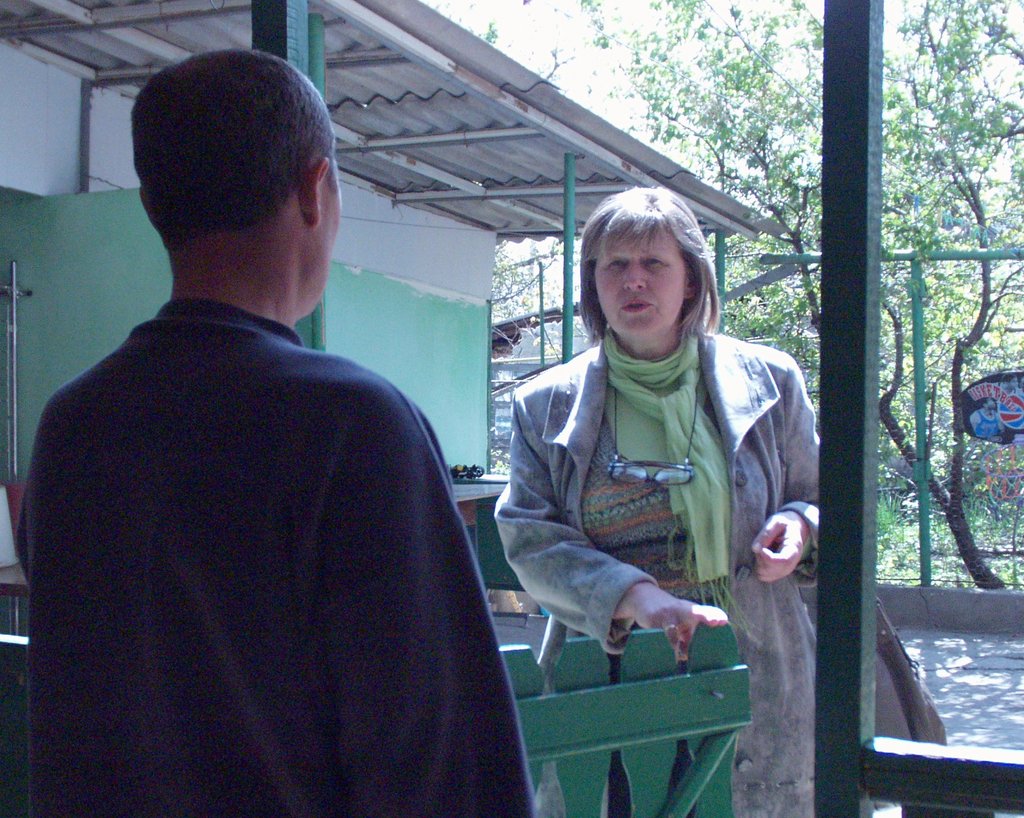 We are sending a special thanks to those of you who donated on Bonus Day and gave us the means to expand services. The new items in our budget, which is attached, are rent for an office and TB treatment support for an extra 3 months.
Our first office will be a room at the training center, "Miracol," in Balti. This is the center where former prisoners with TB were given job training under another project. Patients, moderators, and staff can walk or ride the bus to this central location. Because it is only one room, we will schedule the time carefully to make the most use of it. Speranta Terrei's psychologist, Lica Jicrivetcaia, will now be able to counsel patients in a private place. Currently, the counseling is given at the Balti TB dispensary and dispensary personnel come and go from the room. Lica has said these interruptions and lack of privacy are a hindrance as patients who are opening up then stop speaking. With an office, our patients will receive better psychological support and we will have a place for meetings, preparing reports, and reviewing records.
Speranta Terrei will give treatment support to 30 patients with funds raised through the Global Giving project. Our new moderator, Igor Zaporajan, was one of our early patients in 2006-2007. For Speranta Terrei, it is gratifying to have so many former patients acting as moderators. They understand from their own experience the feelings of despondency after being diagnosed with TB and the benefits of a persistent and caring moderator who stays with them through the ups and downs of treatment. Former patients are not only returning the favor, they are building goodwill and trust in the community without which Speranta Terrei could not function.
Iurii is nearing the end of treatment for drug-susceptible TB. His TB doctor, Pavel Ciobanu, requested a moderator when Iurii completed 5 months of hospital treatment and started continuation phase treatment at home. Iurii has a leg condition from his time in prison and cannot walk to the dispensary. Our moderator, Nadejda Priscu, visits Iurii 5 times per week to administer TB drugs and discuss treatment as well as his and his family's other concerns. Nadejda explains TB laboratory tests for monitoring treatment, such as sputum and culture tests at the Balti TB laboratory, where she is a physician's assistant.
The attached photos show Nadejda arriving at Iurii's house and giving him anti-TB drugs. The interaction with Nadejda has made a huge difference in Iurii's outlook. He said, "Every day in the hospital felt like 10 days. I was relieved to be at home again, but hesitant about the offer of assistance from Speranta Terrei. After 2 weeks of Nadejda's visits, I could speak to her about the many turns in my life. She gives me advice on the regimen and listens attentively. For me, I think fortune has smiled on me and I can win against TB."
Feodora Rodiucova, Speranta Terrei's president, wrote a guest blog post for Results UK to promote the Global Giving project. Feodora writes about her motivation for starting Speranta Terrei and the importance of reducing treatment abandonment. You can read her blog post at: http://blog.results.org.uk/2011/07/29/support-moldovan-tb-patients-on-global-giving-uk/#more-6143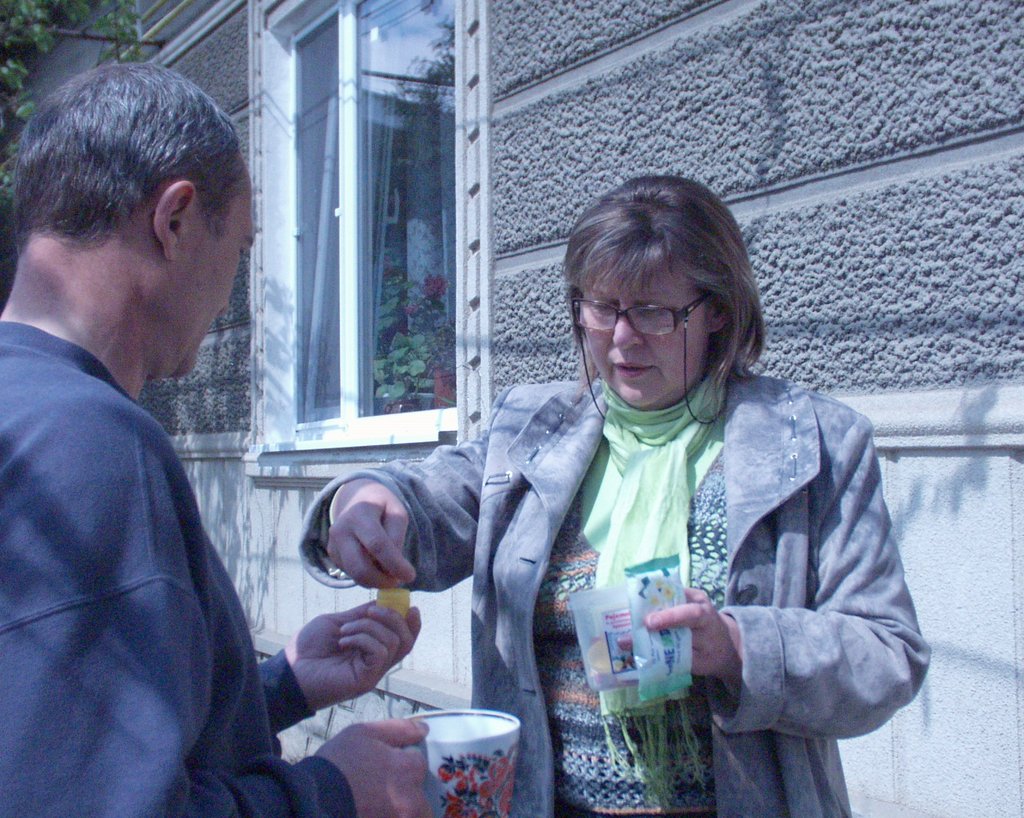 Links:
Attachments: