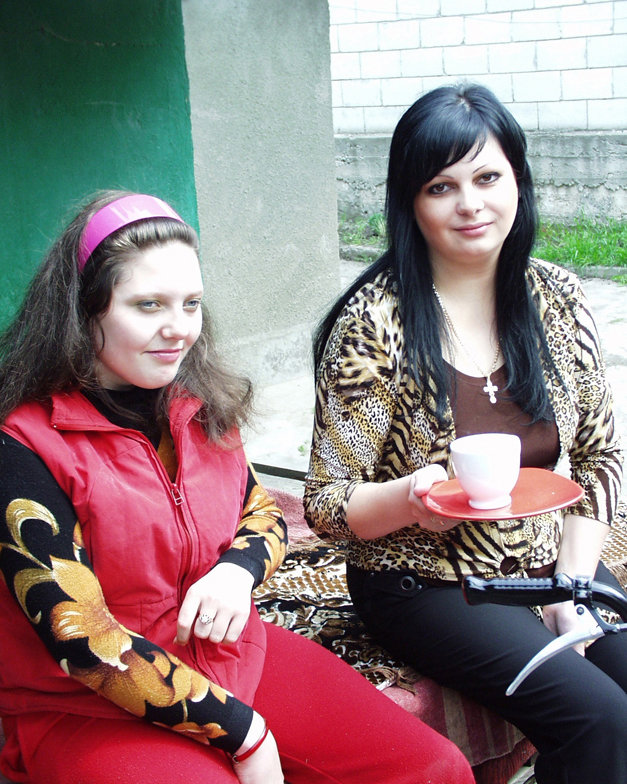 Speranta Terrei's 40 donors have contributed $6,030, giving a large boost to our small organization. We purchased a computer and started treatment support for 25 patients with these funds. The computer is dedicated to our patient database, for analysis of our patient population and treatment outcomes. Paper records, going back to late 2006, are being transferred into the database. After the transfer is completed, we will enter new data directly into the database and be able to monitor results quickly. The Lilly MDR-TB Partnership has funded the database development and the Global Giving project so we are doubly grateful!
One moderator, Vladimir Alesin, could no longer spare time for daily patient visits and Vera Rusnac, a medical assistant, replaced him. The 5 moderators are giving treatment support to these 25 tuberculosis patients:
13 male and 3 female adults and 1 female child with drug-susceptible TB
4 male and 1 female adults with TB/HIV co-infection
3 male adults with MDR-TB (multi-drug resistant TB)
The one female child is 13-year old Iana, who is disabled and relishes conversations with her moderator, Irina Suparscaia. Irina's home visits are healing not only for TB. Iana said, "Because I am ill, I do not have the possibility to see many people. Irina's visits are a happy time for me, even though I have to take pills when she comes." You can see Iana and Irina sitting after that day's dose and saying farewell in the attached photos.
Our coordinator, Galina, is never far from patients or moderators. She accompanies moderators on patient visits to explain procedures and patient education techniques. In the attached photo at the Balti TB dispensary, Galina is training her former patient, Mariana Armas-Bernavsky, how to give anti-TB drugs to patients.
Galina, Mariana, and other patients are featured in the Winter 2011 issue of Global Health. David Rochkind, an award-winning photojournalist, produced the article, "Moldova: What Happens to MDR-TB Patients?" from his reportage in Balti. The article contains a video, which captures vividly the conditions of patients: http://www.globalhealthmagazine.com/cover_stories/moldova_mdr-tb_patients
Speranta Terrei thanks you for expertise and donations through the Global Giving project. Sites of Change at the University of British Columbia is continuing to assist on website design. A donor gave us valuable advice on the design of the database, which is being developed by a software designer in Balti.
The next Bonus Day on Global Giving is June 15, when donations made online between 12:01 a.m. and 11:59 p.m. Eastern Daylight Time will be matched at 30%. If you would like to donate again, this is the day to do so.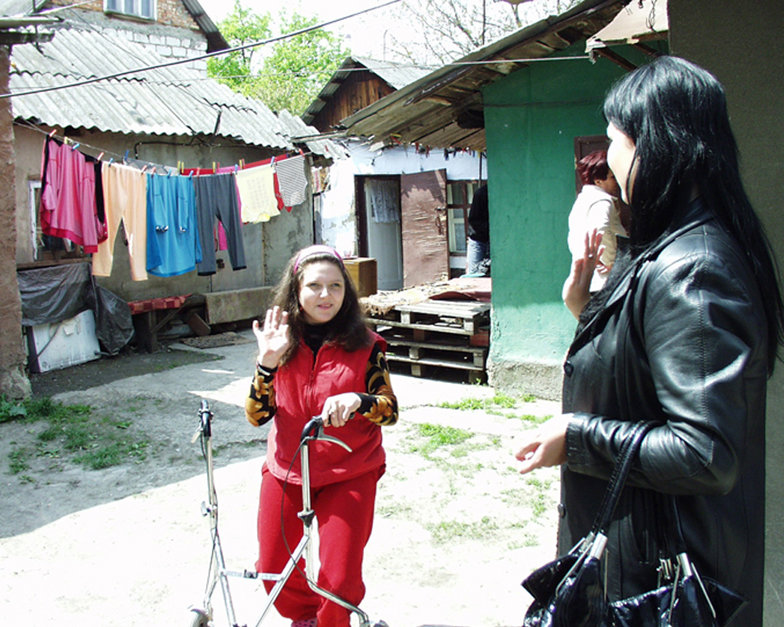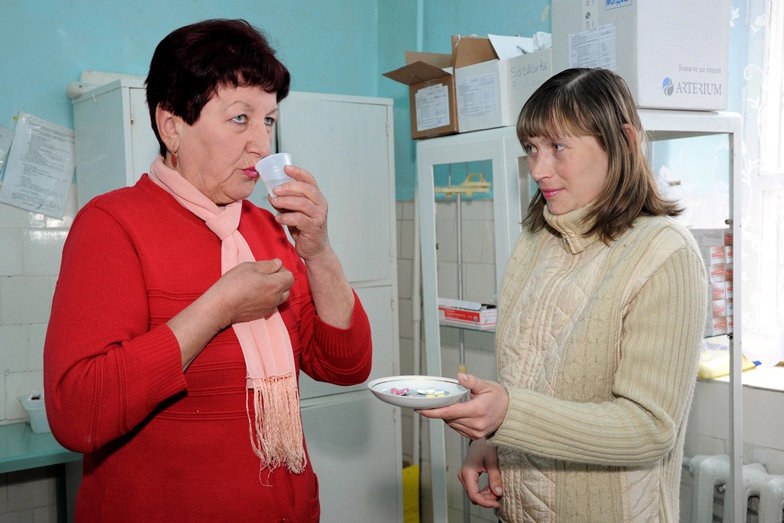 Links: