Project Report

| May 19, 2015
Teaching English Throughout The Year!
Dear Supporter,
Costa Rica has a widespread problem of a gap between the level of English taught in middle schools and the level of English demanded in high school. New high school students are often overwhelmed by the expectations in their English classes.
In order to help bridge the gap between middle school and high school, GVI Quepos helped a local Peace Corps volunteer organisation called Jumpstart run an intensive English summer camp program in Costa Rica. The camp was offered to incoming high school students, teaching them basic conversational English over four weeks.
Students attended the camp for three to four hours a day. Each day would focus on teaching the children how to understand and answer a simple, conversational question in English. The students were excited to be able to immediately practice their newfound English skills with each other!
The Jumpstart curriculum includes many art projects, games, activities, field trips, and -most importantly to the children- a daily snack. We helped Ramona from Peace Corps prepare and conduct her lessons, as well as conducting lessons ourselves and even taking on entire teaching days to improve our skills. By helping to run the camp from start to finish it allowed us to see the students improve from having little to no English skills to being able to conduct simple conversations. The children were very proud of their progress and eager to it show off whenever the opportunity presented itself.
GVI Quepos intends to start a Jumpstart group in the three local elementary schools where our volunteers work -Damas, Roncador, and El Cocal- by adapting the Jumpstart curriculum to fit the format of a bi-weekly workshop. The workshops will be held afterschool and will supplement the English lessons with arts and/or sports activities, which are not a regular part of the students' school day.
We hope to continue the success of the Jumpstart summer camp throughout the school year, and look forward to seeing improvements in all of our schools.
Thank you for your continued support on the project!
All the best
GVI Quepos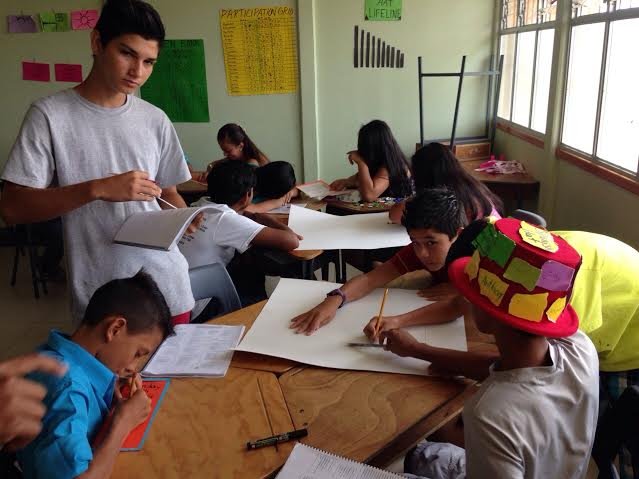 Links: