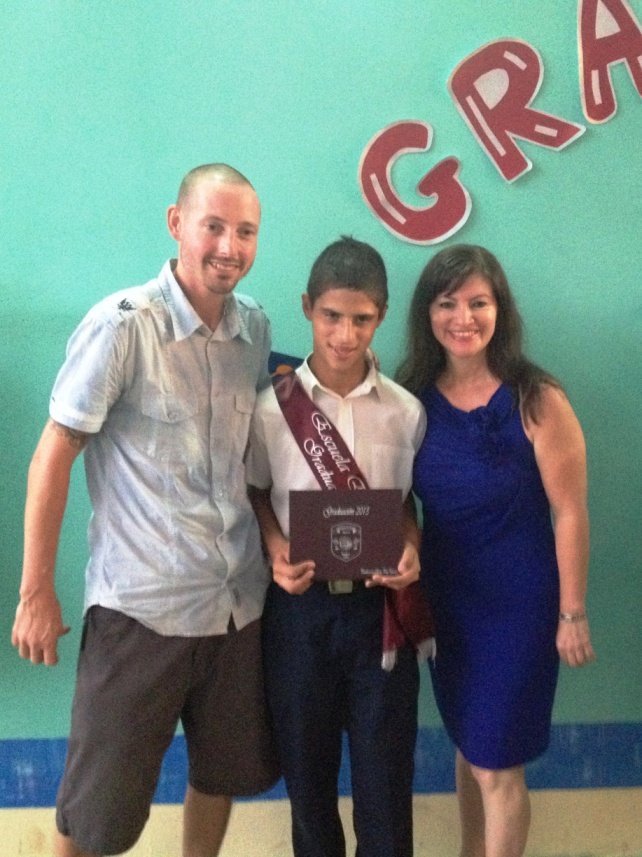 Dear Supporter,
We hope 2014 has started well for you. The beginning of the year seems the perfect time to reflect on our project goals and particularly on our contribution to primary education in El Cocal. Over the last 12 months we have taught approximately 50,000 student hours in El Cocal primary school, this not including a substantial contribution to the education of the students in the community outside of the school rooms. GVI Manuel Antonio has a variety of goals but encouraging students to stay in school and improving the rate of students graduating to the next grade is definitely one of the most important things we do.
In Costa Rica approximately "three out of every 10 children drop out of school before completing basic general education and eight of them do not complete secondary studies within the allotted time frame"[1]. This statistic takes the country as a whole and without a doubt that figure is much less encouraging in communities like El Cocal, where many students leaving primary school will not go on to secondary school, either because they are called on to work or otherwise contribute to the running of the family. Students graduate late as well due to a number of difficulties they face that can make learning difficult or simply mean that they cannot attend school for the whole year and therefore cannot pass.
This year we were delighted to see 100% of the grade 6 students graduate. How many of these students will go to secondary school now or at a later date remains to be seen but we can be very hopeful that this number will be improved thanks to the efforts of our volunteers, supporters, donors and the local teachers.
Perhaps the most impressive and satisfying part of the day was watching the happiness and pride of one student and his father as he became the first of his family to ever finish primary school. This is a student that we have worked with quite a lot over the last year. He has learning difficulties and often can't work at the same pace as the rest of the class so needs individual attention.
We look forward to continuing our good work in the school next year and continuing to contribute to the education and development of the children of El Cocal.
Many thanks for your support for these children.
Kind Regards
Nick Herrick
Costa Rica Community Programs Manager
[1] http://jrscience.wcp.muohio.edu/fieldcourses04/PapersCostaRicaArticles/EducationinCostaRica.html
Links: