Project Report

| Apr 9, 2018
Improving and Empowering the Community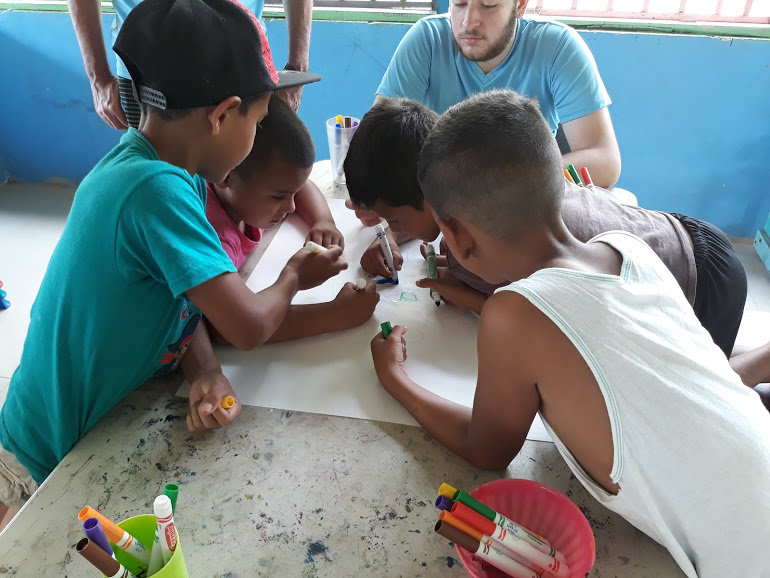 Dear Supporters,
During 2017 we continued working with El Cocal community, and aimed to continue improving our programs. This was what the first quarter of this year was all about. Moreover, we started a Women empowerment program that should help to get us closer to our ultimate goal which is to empower the community in such a way that one day they don't rely on our presence and improve their conditions.
For instance, before Christmas we asked a local contact with a degree in education to help us in improving the way we deliver our Childcare programme. We had been aware for a while that with the high turnover of people on this project, it was possible that we were not giving the children the best learning outcomes that we could give. We also realized that a week is not enough to even begin embarking on a theme, and given that none of us have any professional qualifications in teaching, we wanted to ask the experts to help us devise a curriculum that would work for our children, and provide a point of continuity from volunteer to volunteer. That is where Daniel came in. He came to observe our classes and devised a 6 month programme for us to use with our students, with 4 key themes spread over a period of 6 weeks. We started with the curriculum this January and we have been really pleased with how the children have responded to it. They really enjoy getting into the topic and you can notice they are learning much more than they used to. The month of January was spent looking at the theme 'Convivencia' or 'Coexistence', and the kids seemed to take away a lot. As part of this new curriculum, each week we study a new story related to the theme and we make a story board from it using our imaginations and drawing skills.
As for English teaching, we teach to teens and young adults in two different places. One is El Cocal, an illegal settlement just outside of central Quepos; and the other is Uvita, which is a town about an hour's drive from base. While the two areas and two groups of students are different in some ways, they have one thing in common. They are both in touristic areas where even a basic level of English dramatically increases one's employability. This is the reason for the need of English classes, and we teach directly depending on their needs.
In February, we've had spectacular volunteers who have been enthusiastic and ready to plan and prepare lessons for our different groups, especially in El Cocal. With the help of more volunteers, we can split the groups up further to give students more one-on-one time. Hence, some of the volunteers have had the opportunity to tailor lessons to individual students. For example, one gentleman who is currently working at a casino in Quepos and speaks a lot of English heard about our classes and decided to check them out. He is trying to get a better job working for a cruise line, but needs to improve his English overall, especially for the interview. For one of the lessons, one of our volunteers prepared a set of interview questions to go through with him. That student was able to get all of his questions answered, as well as practice comprehension and speaking with a native speaker, as opposed to practicing on his own at home.
March saw three school groups from USA that came to do service work and learn about Costa Rica and the challenges there are in Latin American development. They did a diverse amount of work from reforestation and mangrove cleaning to painting the new bathroom in the community centre to building more palm shades in the beach. These types of activities add up to the final goal of development and empowerment, as well as providing other sources of income to little by little divert them from vices and unsustainable ways of living.
Thank you for your continued support!
With Gratitude,
GVI Costa Rica