Project Report

| Jan 9, 2018
Strengthening Communities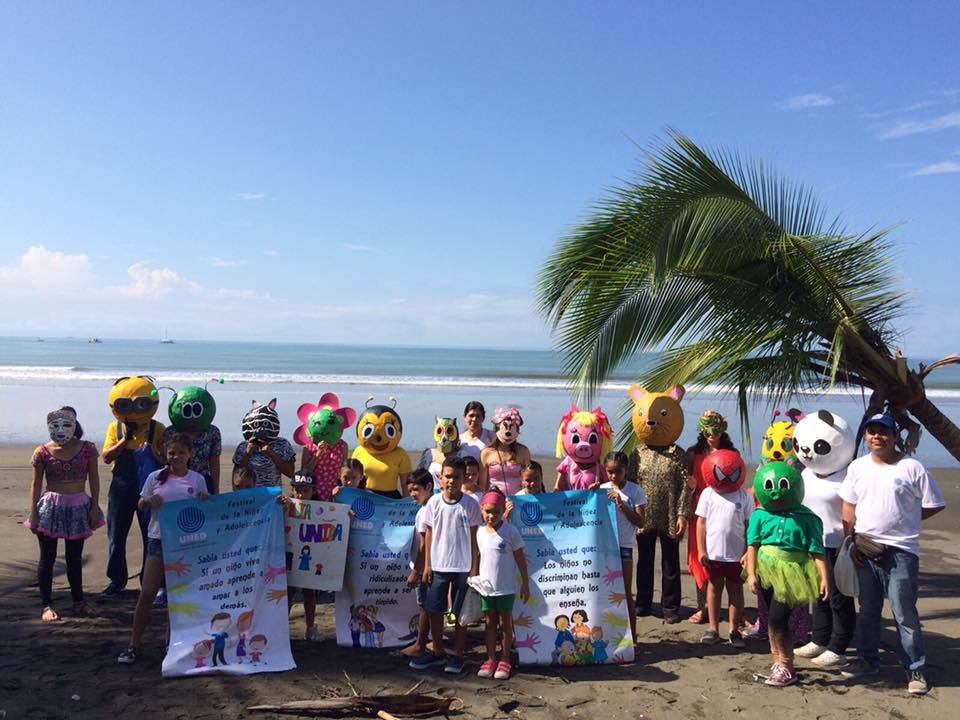 Dear Supporters,
This quarter we continued to run our two main programmes whist also participating in other exciting extracurricular events with the community. The University, Estatal a Distancia wanted to set up an event in the community which would promote anti violence, and organised family workshops which would equip residents with the tools they need to help them if they experience violence in their homes.
UNED contacted some community leaders in Cocal in order to set the ball rolling for the series of events they wanted to run, and the community leaders reached out to GVI to ask for our support in the process of organising everything. We were happy to help as we felt these events focused on topics that were pertinent issues to the community, such violence in the home and celebrating children.
UNED wanted to inspire the parents and children and equip them with the tools they need to handle these conflicts together and show visible solidarity against this behavior. In this community where people live in sometimes quite difficult circumstances it was lovely to see them all coming together to participate in this event. There was an amazing energy throughout the day and you could visibly see people's happiness as they had fun with their families. The goals of the event were to promote the wellbeing of children and protest against violence in the home, and we think that UNED achieved this with the series of workshops and the main event that they organised.
In the month of October, a red alert for storms and flooding was declared across the whole of Costa Rica. Tropical storm Nate soon hit our area leaving many of us without electricity and water in our homes that night. We hoped that this would be the worst of the extent of the damage, but the morning after the storm we heard that many families' homes had been washed away by the strong rains and currents. We set out into the community to see what we could do, bringing bottled water to the locally set up shelters, helping to hand out food and bringing toys and games for the children.
The week after, the relief efforts continued and all families in Cocal were supplied a bag of 'diarios' (daily essentials) by the Costa Rican government. The community centre was used to hand the supplies out and GVI volunteers and staff helped to transport the supplies over to Cocal, and local families were grateful for the packages they received. GVI also began a short term fundraising campaign with a 1000USD dollar target and thanks to donations from volunteers, GVI Quepos alumni, and their families we managed to raise our target in the space of the week and this money was spent on supplies for local people.
Thank you for your support in 2017 - we look forward to a great new year!
With Gratitude,
GVI Costa Rica, Quepos