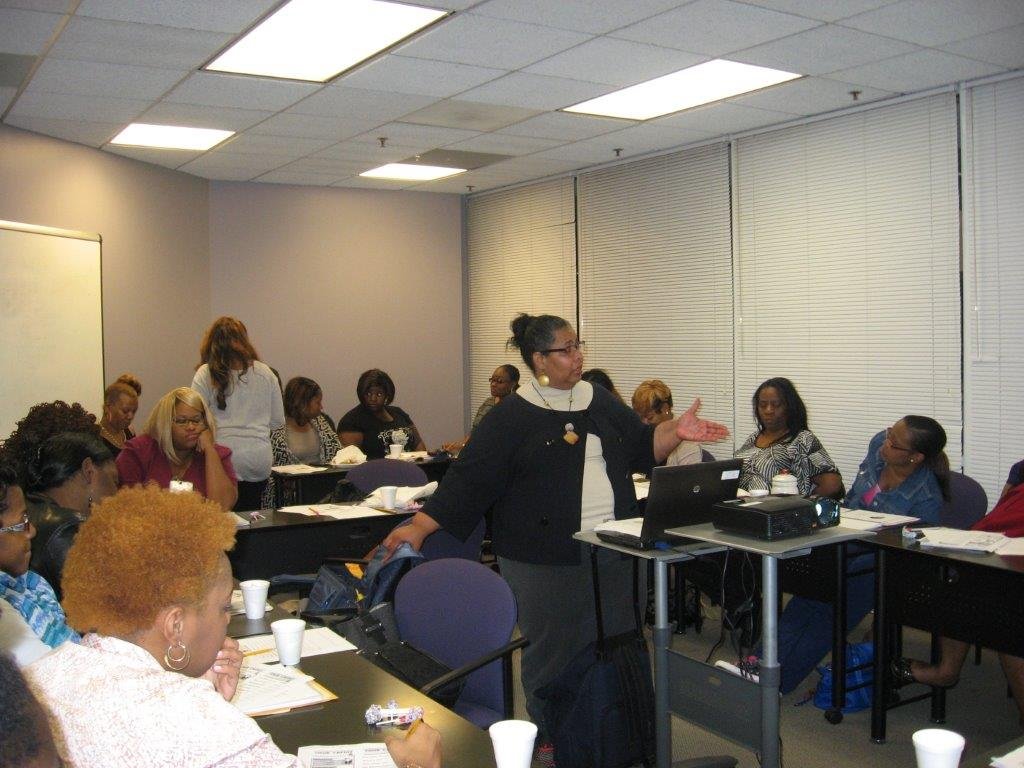 To all of the supporters of the RISE Common Cents Program,
When I look at this class picture, I remember what life was like for me when I first came to RISE. I cashed my check at the corner check cashing place in my neighborhood because I thought that banks were for people who had a lot of money. So paying $8.00 a week to cash my check was something that I, along with all of the people that I knew, did without a second thought.
When I got my check, I always paid my rent and then my utilities. Since my four children needed to have a little fun, I always either took them roller skating or at least out to McDonalds for a nice meal. By the time I paid for these extras, $50.00 easily left my purse. Of course, I needed to buy food for the week and by the time I finished grocery shopping, my funds were in a negative state. I always tried to keep a credit card but when it reached the limit, it was always embarrassing to have your purchases rejected. If my kids were with me, it felt even worse. I cried inside when they held their heads down and looked to see if anyone they knew was nearby.
When I had enough of barely living paycheck to paycheck, I decided that I needed to do better. A friend of mine had gone through the Common Cents program and she always talked about how it helped her to not only pay her bills but to start a savings account for emergencies. So I went to RISE and I clearly remembered being seated in the chairs around tables with other who were learning how they could make better choices with their pay checks.
The instructor talked to us about short term and long term goals. This allowed me to dream a little. I wanted to be debt free first and then try saving for a better place for me and my kids to live. So my goal was to become debt free and RISE helped me with putting together a plan to reach this goal. I am proud to say that now three years later, I am not only debt free, but have a checking and savings account with a job that pays more. RISE helped me to understand that using banks will actually save me money and it's a safe place for my money to be kept. One day I want to purchase a home - in a good neighborhood with good schools, but I know it takes time. With my plan – I know I can do it!
Thanks to RISE and the Common Cents trainers, things are really looking up for me.
Karen B.
A Common Cents Class Participant who is still learning
With your support RISE can reach more families like Ms. B, who is pictured in this classroom. We may not be able to actually provide better jobs to those we touch, but we can help them to make better financial choices with the resources they have.