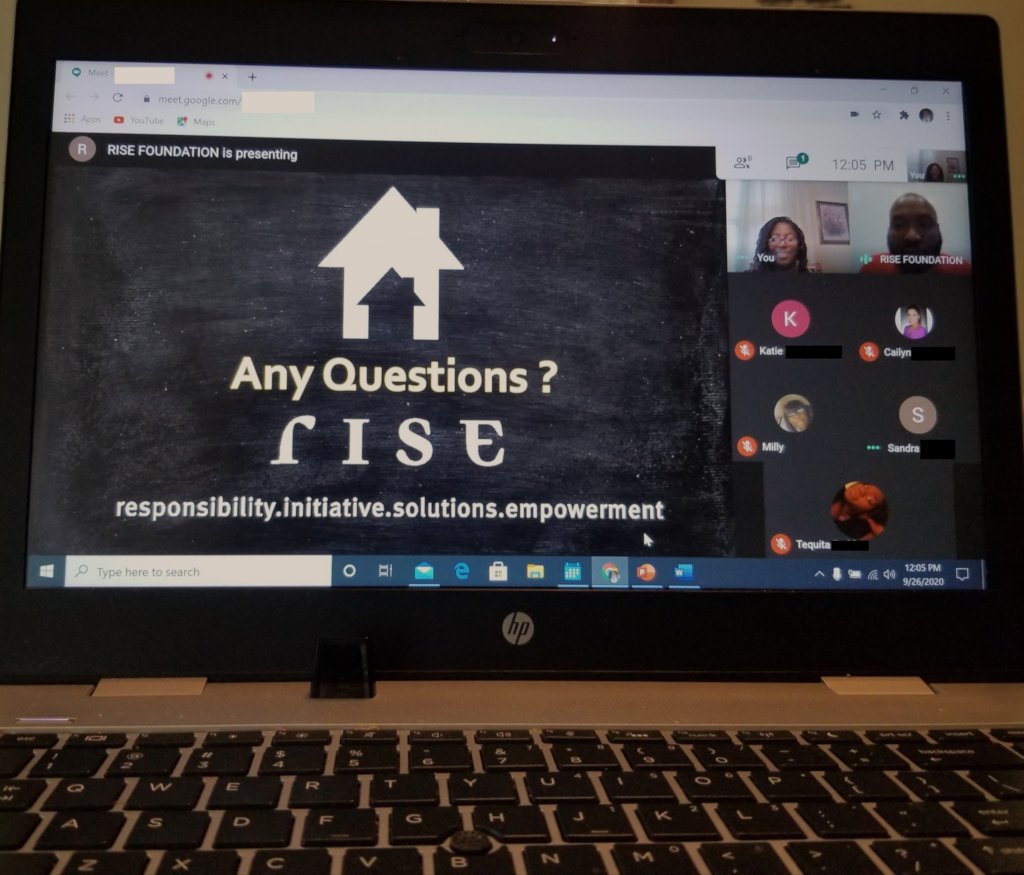 All of our lives have changed in one way or another due to the uncertainty and chaos caused by the COVID-19 global pandemic. It is times like these that we have to fall back on practicies that ensure our most critical needs are being met first for our families such as food, shelter, transportation and utilities.
Businesses large and small are feeling these same burdens and are turning to alternative solutions for their employees. The RISE Common Cents curriculum is being undertaken at MedTemps Memphis to help their employees to understand the long-term effects of goal setting and resilency during these turbulent times.
On Saturday September 26th and October 3rd, the RISE Foundation's Common Cents program conducted a two-part workshop for MedTemps Memphis. The four-hour intensive training covered topics such as goal setting, creating a monthly spending plan, the truth about credit and retirement. According to MedTemps it is important that their workforce be equipped with information that will help them grow as employees as well as individuals who are responsible for the well-being of their families.
Stacey K facilitated the first Saturday workshop by giving in dept examples of how to use goal setting to better plan not only a better financial future but also the positive effect of goal setting across various aspects of an individual's life. She got feedback from meeting participants of what some examples of short, medium- and long-term goals are and how to develop a plan to reach those goals. The group also discussed the process of developing a monthly budget. Ms. Stacey shared how keeping a written or electronic ledger of your income and expenditures can save you money long term. She also shared strategies to save money such as couponing and being honest with yourself about wants v needs.
RISE Foundation's Sharon T intensely tackled the subject of credit during the workshop held on October 3rd. She went into detail about what credit is and the effects of the mismanagement of credit historically in the city of Memphis. She used her experience and colorful stories to illustrate to the participants how poor choices adversely effect your credit score. This effect can impact everything from interest rates for a home to employment opportunities. Ms. Sharon also spoke about retirement and how our choices as it relates to how we spend money in our 20's, 30's, 40's and 50's effect our ability to experience a financially sound retirement.
Common Cents is a workplace financial education program, which offers area employers the opportunity to give hourly workers the gift of financial literacy and in doing so increase productivity, decrease absenteeism and create greater workforce productivity. The curriculum features topics such as banking, budgeting and spending strategies, as well as debt management.