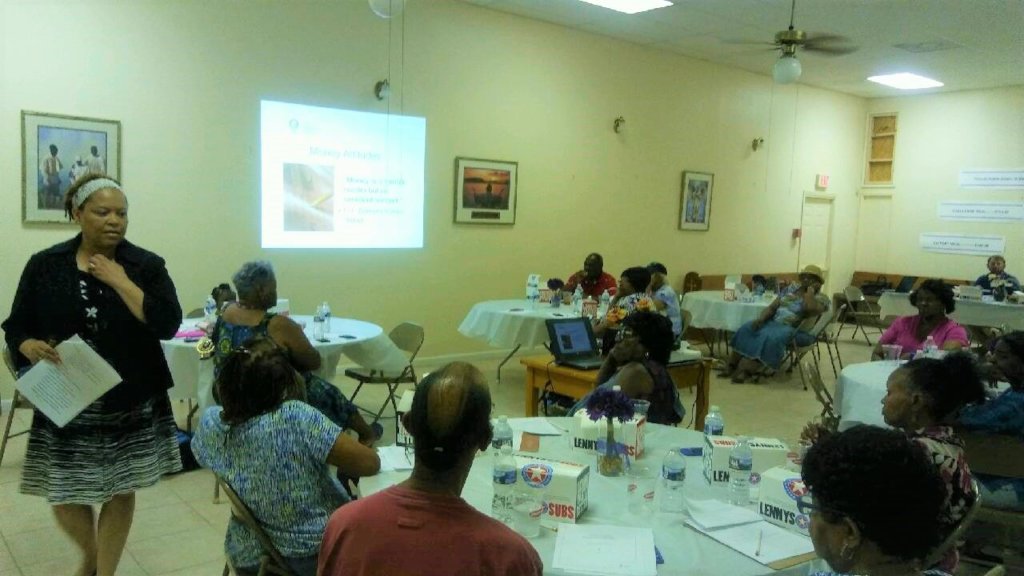 Did you know, one in five employees have financial problems enough to affect productivity? According to the Federal Reserve Bank, those employees will spend 20 hours a month on the job trying to resolve those problems. That's why corporate partners like Tennessee Valley Authority and donors like you support life changing programs at RISE. The Common Cents program through the RISE Foundation teaches best practices and proper financial management that can be implemented into any budget and household.
The Rise Foundation in conjunction with the Tennessee Valley Authority (TVA) collaborated to bring money-saving weather-rising techniques and resources to Mid-South residents. Local churches provided event space so that the classes could be held close to participants homes. RISE was able to provide six of these Common Cents classes (serving 74 homeowners). Employees from various companies participated and brought their families. There were also many community groups, and church organizations who were present and utilized this information to better their senior citizens residences and businesses.
TVA provided educational materials about energy efficiency and how to become more energy conscious by using improved light bulbs and setting proper thermostat levels. They also offered home improvements and special energy modifications to qualified low-income households to help reduce their utility bills. Many of the families were older adults who really needed to know that keeping their homes over-heated or too cold, drives up the cost of their utility services.
RISE was able to provide financial literacy for those being served so that they can use the lower energy costs to better meet their family financial needs. Because of the classes participants were able to better organize budgets to include their utility cost in their spending plans. Classes were interactive and helped explain the look of electronic utility bills and how to navigate them. Instruction specifically concentrated on the periods of time when their energy costs spiked and potential causes. A unique benefit of these collaborations was as families learned additional information on energy consumption, RISE staff learned additional tips that they could share in their classes and throughout the Common Cents Network.
RISE proves that providing workers with the tools they need to improve their personal financial stability benefits both employees and their employers. About 2,000 Memphis-area employees from more than 50 companies and nonprofit agencies have successfully completed the Common Cents curriculum in such topics as banking, budgeting, debt management, spending strategies and retirement. Employee financial stress can result in decreased productivity, higher rates of tardiness and absenteeism, higher healthcare costs, wage garnishment, and employment turnover. Common Sense classes are available to nonprofits, businesses and church groups. For more information about how you can support RISE or give the gift of financial literacy to members of your organization, please contact us at (901) 507-6644.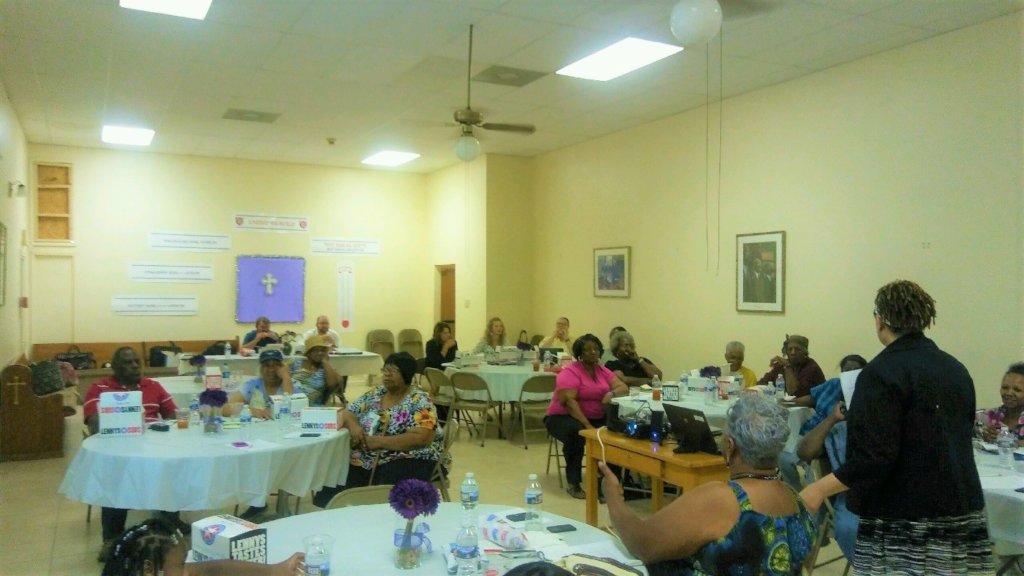 Links: