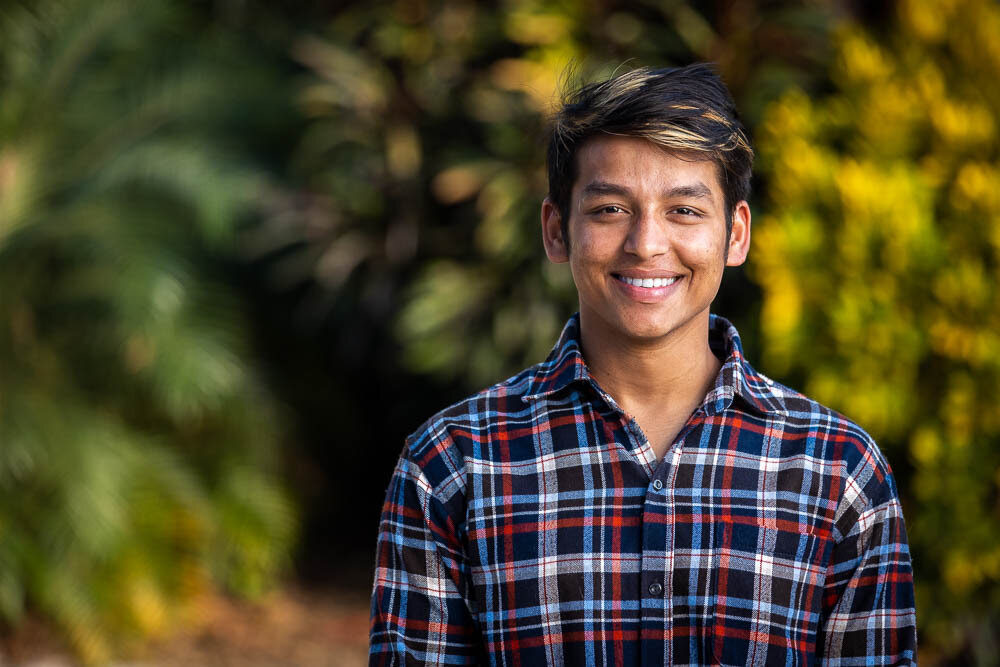 With so many students in the Mission: University program, this report will highlight a few at different stages of their academic careers. Thanks so much for your support and love. These stories would not be possible without you.

Shane, Bachelor of Hotel Management - Year 1 of 3

Sometimes it's easy to recognize when a degree is the right one for a student; when Shane told us which course he wanted to study it just made sense. For years now Shane has been cooking around our kitchens. Inspired and excited by the culinary world, a Bachelor of Hotel Management seemed like a perfect first step for this budding young chef.

"I definitely prefer the practical lessons in the kitchen over the theory in the classroom," Shane shared about his college. "We've been learning about Spanish and French cuisine which is awesome!" Shane shared that during each practical lesson students dress in white chef uniforms and even don the traditional toque (chef hat) making them all feel like the next Gordon Ramsey or Jamie Oliver. "My favorite thing to cook is definitely pasta. We had a competition in the kitchen and one of my dishes got 4th place. I know it's not that great," Shane shared a little sheepishly, but 4th place still makes us all proud.

Shane shared that the kitchens are huge, filled with all the pots and pans you would expect in a culinary school. "There are big ovens, stoves, fridges and grills – there is even a bar where we learn to make cocktails," he shared, being sure to mention they made the far inferior "mocktails" there too.

When asked about the upcoming semester, Shane shared that there will be two new practical heavy subjects being taught: Housekeeping and Front Office—which is ok with him. "Even less time in the classroom," Shane said with a smile.
Coreena, Bachelor of Hotel Management - Year 3 of 4

Coreena has just returned from a 6-month internship as a part of her college degree. She was posted in the coastal state of Kerala in south India, a different world compared to here, with a totally unique climate, language, culture and food. It was most certainly an eye-opening experience for her; the flavor of coconut in every dish a standout struggle. Breakfast was coconut, lunch was coconut and dinner was... you guessed it... coconut too!

Long hours at the hotel saw Coreena exhausted on her one day off each week - if she even got that much! "We had to plead, then only we would get the day off," she said. "They made us work very hard, especially because we were from north India." Coreena explained that she had worked for 2 weeks in the front office of the hotel, 6 weeks in housekeeping (mostly scrubbing toilets) and the rest in the restaurant both in front-of-house service and the kitchen. "Service in the restaurant was tough, I would work until 2:00am. I did 20 days in the kitchen mostly making salads, burgers, fresh juice and sandwiches... sometimes the guests would order unique things and I would have to make that. Christmas Day and New Year's Day, I was scrubbing toilets until way after midnight!" Coreena's internship really did seem like a lot of hard work, many lessons to be learned through backbreaking nights but we're proud of her for sticking through it.