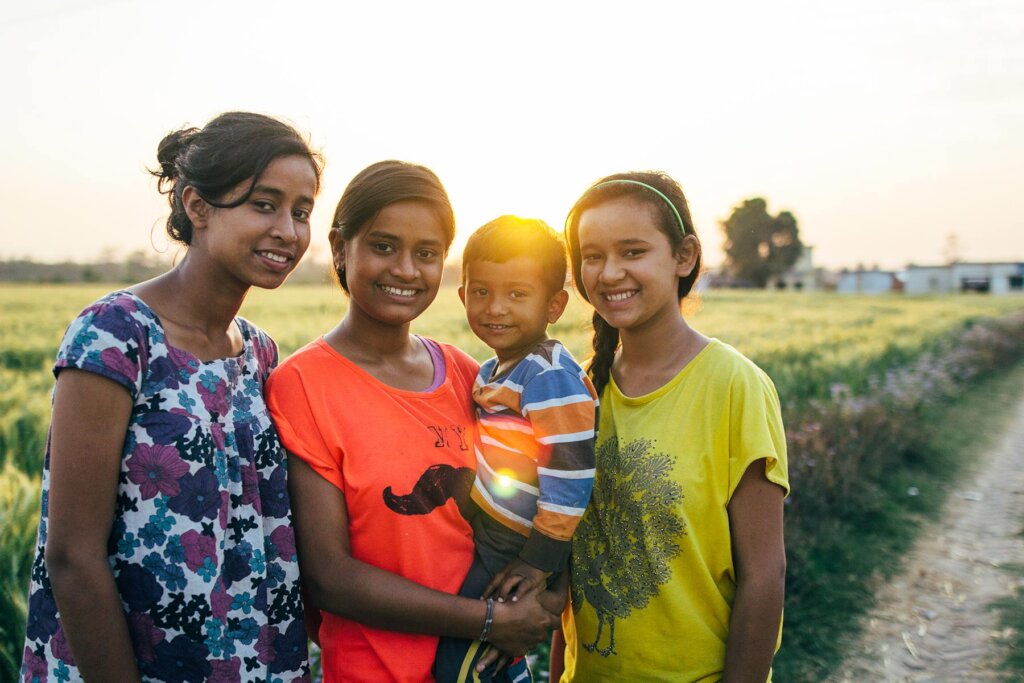 For anyone wondering if this program will actually make a difference in the lives of these students, here's our first graduate to help put things in perspective.
The year before Mission: University was founded, there was one student at the Good Shepherd Agricultural Mission who dreamed of attending college. Her name is Eddu and she was hoping to study business.
Without much fanfare, following a low-key appeal, supporters were found, money was raised, applications were submitted and Eddu was enrolled in Graphic Era Hill University in Haldwani.
Now, three years later, after a lot of hard work, Eddu has completed her BA in Marketing with a Human Resources minor, graduating ranked #1 in her class! The Valedictorian is called the "topper" in India and it's a big deal, not just for the student but for the university as well. All schools print and hang gigantic gaudy banners with the topper's face blown up big, advertising their achievements to all prospective students who pass by. This is especially true when a graduate receives any large placement offers, as Eddu did.
As with all good schools, recruiters visited Eddu's college campus and looked for new talent to hire. After making the rounds and completing her interviews, Eddu received three offers from top marketing firms, accepting the most lucrative one which came in at over 800,000 rupees/yr. or around $11,000.
To put this in perspective, half of India's population lives on around $1000 per year or less than $3/day. The median household income in India is around $3100/year. Eddu's entire three-year degree cost $7400, making it not only a good investment but a life-changing one too. We couldn't be more proud.
When I asked Eddu to make a comment for this post, she sent me long voice messages to fully express her feelings. Here is a piece of what she had to say.

"When I was in 12th class, I thought of dropping our of my studies. I never thought I'd be going to such a big university. Maybe a smalll local one, but not this. My college experience was very beautiful. I really enjoyed every piece of my college. All the time that I spent, all the friends that I made, and all the memories that I have with me still. Most of all, I want to thank each and every person who has supported me. It really was a true blessing. Thank you."
Not every student will be a topper like Eddu. But we hope her success is an inspiration to everyone in the Mission: University program and to all remaining students thinking about college in the future. We also hope it's an inspiration to all of you and the first proof that your donations are money well spent.
Mission: University is not about degrees or graduates. It's about giving these kids an opportunity and seeing what they can do with it. With six more students set to graduate next year and seven new students ready to enroll, we're excited to see what they come up with.
Here's hoping for many more gaudy banners to come,.

As a final suggestion, if anyone's interested in having a larger impact on this project, please consider becoming a montly donor. Regular giving is powerful and life-changing. Click here to get started and thanks for your continued support.