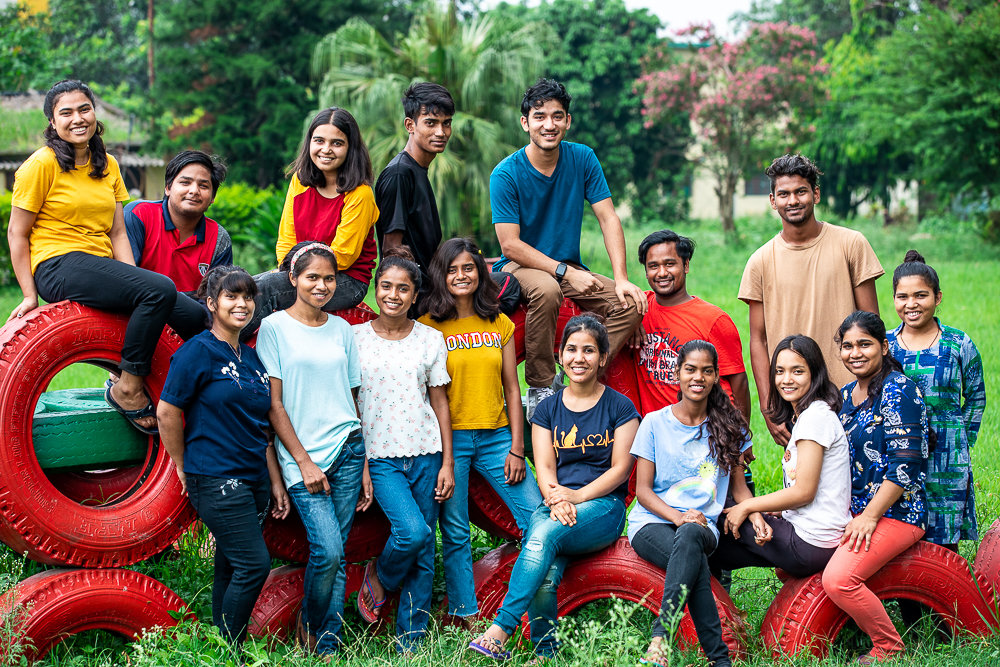 It began two years ago with 8 students and has grown to 19 with our latest batch of enrollments.
Nineteen kids in college at once! As you might imagine, it's a logistic, bureaucratic, and financial challenge that requires the support and commitment of many people from many different countries.
This year, we have a few firsts in the program.
Kelly and Jimika will be the first to study law. They'll be attending Uttranchal University, considered one of the top private law schools in India. Their program is a 5-year master's program that is sure to challenge them both. Kelly hopes to be a child advocate attorney and Jimika has plenty of time to figure out her specialty.
Trudy will be attending Graphic Era University, studying Business while Nancy will be taking a break from teaching to earn her 2-year B.Ed teach certificate, Gordon will be studying Computer Science, and Sabithri will be working towards her BA and a teaching degree to follow.
It was a challenging year for college students everywhere last year, with Covid restrictions and lockdowns making remote learning necessary. At the moment, it seems that the latest wave is calming down, all of our students are fully vaccinated, and we are hopeful that college life will return to "normal" for the 2021-2022 school year. Time will tell.
For the record: Clifford (Bio-Tech), Jessica (Journalism), Basanti (Nursing), Kamal (Phys. Ed.), Sonia (BA Social Work) and Job (Political Science) are all on track to graduate in one year's time. At that time, Sunny will have 2 more years in a 5-year Architecture program and Reeva will have 1 more in a 4-year Travel & Tourism program.) Considering 50% of Indian students drop out before graduation, we are beating the odds. Great job to everyone.
We had five students join the program last year. In all, our two English students: Maya & Rosey…our two Hotel Management students: Kurena & Chandani…and our International Finance student: Jackie…all passed and are ready for year two.

For everyone who took part in our July Bonus fundraiser, it was a huge success. As expect our $3000 in matching money didn't last long, maxing out in only TEN MINUTES! That's 600 seconds.
Huge thanks to our many supporters who stayed up late in Australia or woke up early in California to take part in the 9AM Eastern dash for free cash event. In the end, we raised more than $36,000 and ranked 2nd overall on the leader board out of 1406 participating organization. Incredible!
Paying for 19 students to go to college all at once is a big job, but we're nearly there for another year. If you'd like to become a university sponsor, there is one student remaining. Just email me at john@teachher.org and I'll give you all the details.

This time next year, we'll have our first graduates...and 7 more students ready to enroll. Thank you all for caring enough to help these students aim higher and dream bigger.

Sincerely,

John