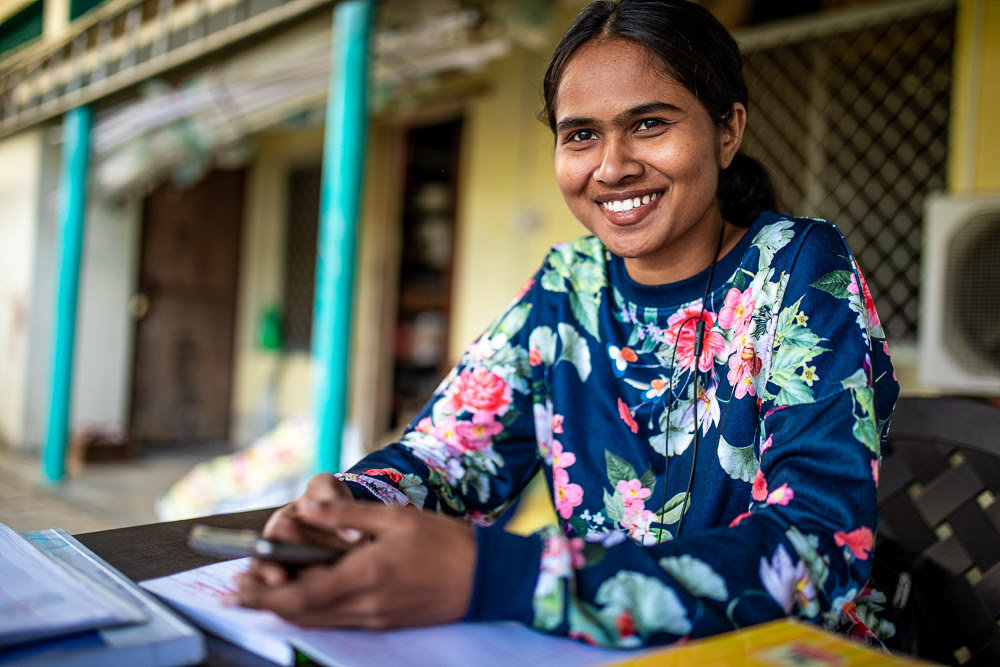 After a year like 2020, we are not sad to see it coming to an end.
For our Mission: University students, 2020 has meant remote learning as all participants saw their schools shut down, like so many students around the world. So classes were conducted on laptops or on phones, often overcoming internet connection issues, missing out on the experience of college, but moving forward none the less.
For new students like Coreena and Chandani, missing the first semester of Hotel Management school was a disappointment as so much of their course work involves labs and hands-on activities. For Maya and Rosey, new Engilsh (Hons) students, their fisrt semester involved lots of onine presentations while remaining at the mission. The same was true for Jackie, our International FInance student who missed semester 1 at his top private institution. But all schools will be opening up again after the first of the year, as the country of India starts allowing students to return to campus.
Basanti is already back in her hostel for her 2nd year in nursing college, and Sunny is back to school as well, for year 2 of his 5 year architectural degree program. The remainder of our students will be returning to class in the first week of January, so lots of excitement lies ahead.
One exciting development has been the purchase of new laptops for our students thanks to the generosity of so many of our sponsors. Nearly every student in the program will be returning to their classrooms with a powerful new computer to help them complete their course work. It costs about $600 US for a quality machine, a protective case and a wireless mouse, should anyone be interested in sponsoring a student's laptop. Just let us know. A fund has been set up specifically for this purpose.
And so, as we close the books on what has been one of the most challenging years on record, we look forward to the healing and opening of the world in the days ahead. And we thank everyone of you for your generosity and support. We could not do this work and they would not get this opportunity without all of you.
May we all stay healthy and safe in the new year.