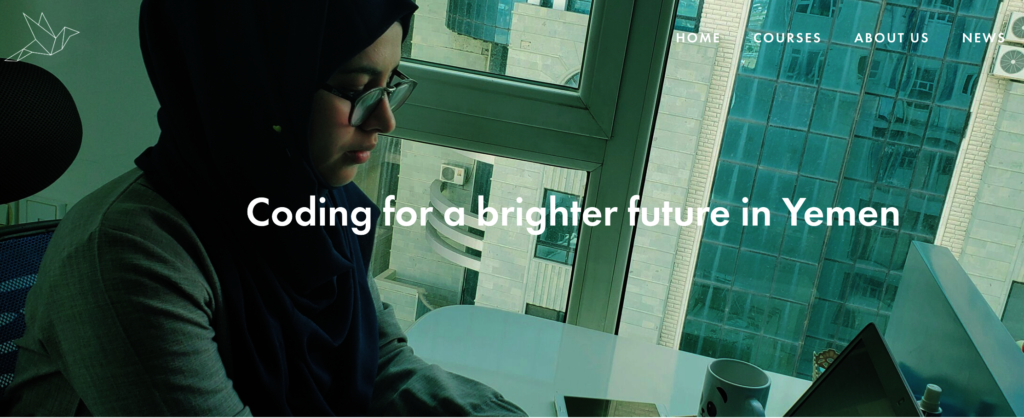 The world as we know has changed due to COVID-19 yet our mission has never been stronger.
On December 2020, we are very proud to say that Re:Coded Yemen has finished the first ever online bootcamp with 95% retention rate & 47% female participation.
Despite infrastructure posed a significant challenge to running our bootcamp online, we were able to adjust and overcome such challenges.
We are now 100% online and our impact is stronger than ever before! Now, we can empower fellows with digital skills from anywhere in Yemen not only in Sana'a (where our office previously was located). For example, in our last online bootcamp we were able to teach two fellows, Dihaa & Fatima, from province Taiz that is five hours away from the capital, Sana'a.
Our fellows are now interviewing with tech companies online and locally. We are confident that our fellows are going to reach at least 85% employment rate within 6 months of graduation. Furthermore, our fellows have career services team that works to support them in getting careers in the digital world.
Our next bootcamp kicks off on is set to start on May and as the program progresses, we'll be sending more updates with some of the inspiring stories of fellows in the program so you can follow their exciting journey.
Thank you again from the bottom of our hearts for your generous support. We could not be doing this program without you!
With your generous support, our mission is stronger, bigger and more impactful now. We can reach much more students from anywhere in Yemen!
Many Thanks!
Re:Coded Team
Links: