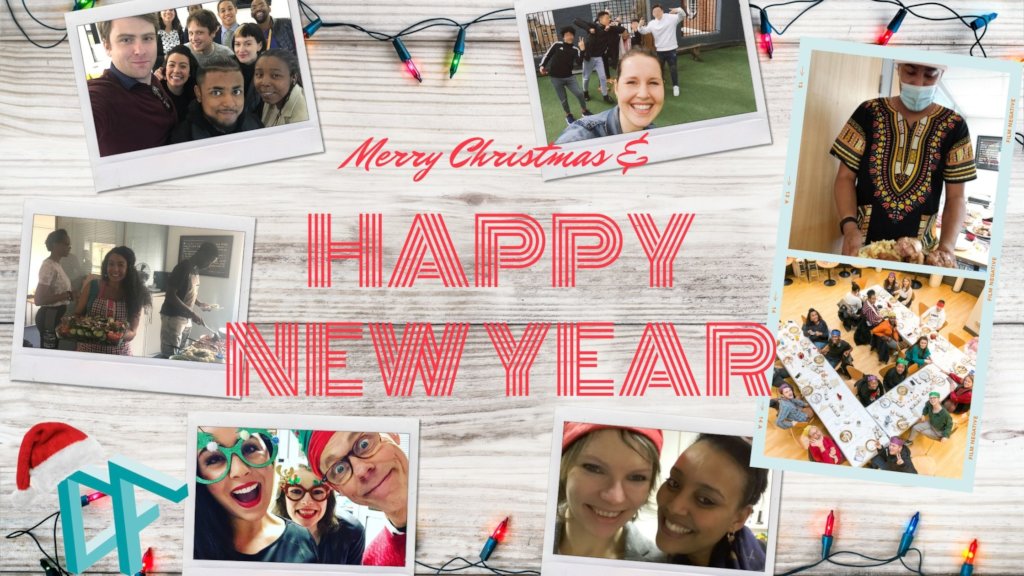 Welcome to our last report of 2020. This year has seen so many new challenges for everybody: young people, corporate partners, supporters like yourself, funders, and our team as well.
In our last two reports we told you some heart-breaking stories of young people who were hit the hardest by the pandemic. They've lost their jobs or couldn't start their placements; their scholarships were cancelled and they were stuck in inappropriate and insecure housing situations. Your support has allowed many of them to seek the help they needed in order to get through the summer. Thank you!
With a little help from our friends
We were very excited to see so many of our business partners put on their thinking hats and created engaging professional development workshops, career insight days, and fully fledged virtual work placements for young people working with Drive Forward Foundation. Skilled volunteers and mentors have also worked hard to keep individuals motivated and enable them to drive forward through the lockdown.
"I really didn't like being furloughed... I felt low all the time with nothing to do... The excel workshop was really good and kept me going." - Monica, 23
"The session with the dancer was good. I learned about dancing and acting and artists." - Sian, 14
"I was able to learn how specific procedures are put in place and the reason why. I was also able to learn on all platform how much you have to take in consideration from both parties. I also learned how a day-to-day role in each department. With its tech I got to learn each stage it takes to maintain the tech, as with making sure everyone wellbeing in a work place and different thing we have to understand… The best part I would say is the amount if different topics we learn in are short space of time is great because it covers everything." – Tionne, 20
Following career goals
And so, we're very happy that our young people are still able to pursue their career and life goals, thanks to dedicated supporters and partners like you.
Whilst our young people had the opportunity to further their personal and professional development virtually, they are still facing the harsh reality of the current employment market. The UK is currently facing the highest youth unemployment rate since 2016. Almost 15% 16-24-year olds are unemployed, with vulnerable groups such as care leavers disproportionately affected.
However, our team and young people are eager to beat the odds every single day and are prepared to go the extra mile to succeed. Since the beginning of the year:
64 young people were able to move into employment

including apprenticeships and part-time jobs;

45 young people furthered their knowledge, skills, and experience completing work placements and internships;

31 individuals seized the opportunity to progress in training and education.
We're further delighted to tell you that so far, over 50 (and still counting!) care-experienced young people working with us have been successful in applying for the 2020 Civil Service Care Leaver Scheme. The programme only started in 2016, when Drive Forward and the Department for Education created a work placement for one young person. Since then, we and our supporters within the civil service have worked hard for the scheme to gain more traction and in 2020 an overwhelming 17 government departments participated offering some 500 positions for care leavers across the UK!
If you want to learn more about this and other initiatives please subscribe to our newsletter.
Thank you for your ongoing support and believing in the potential of young people!
Links: