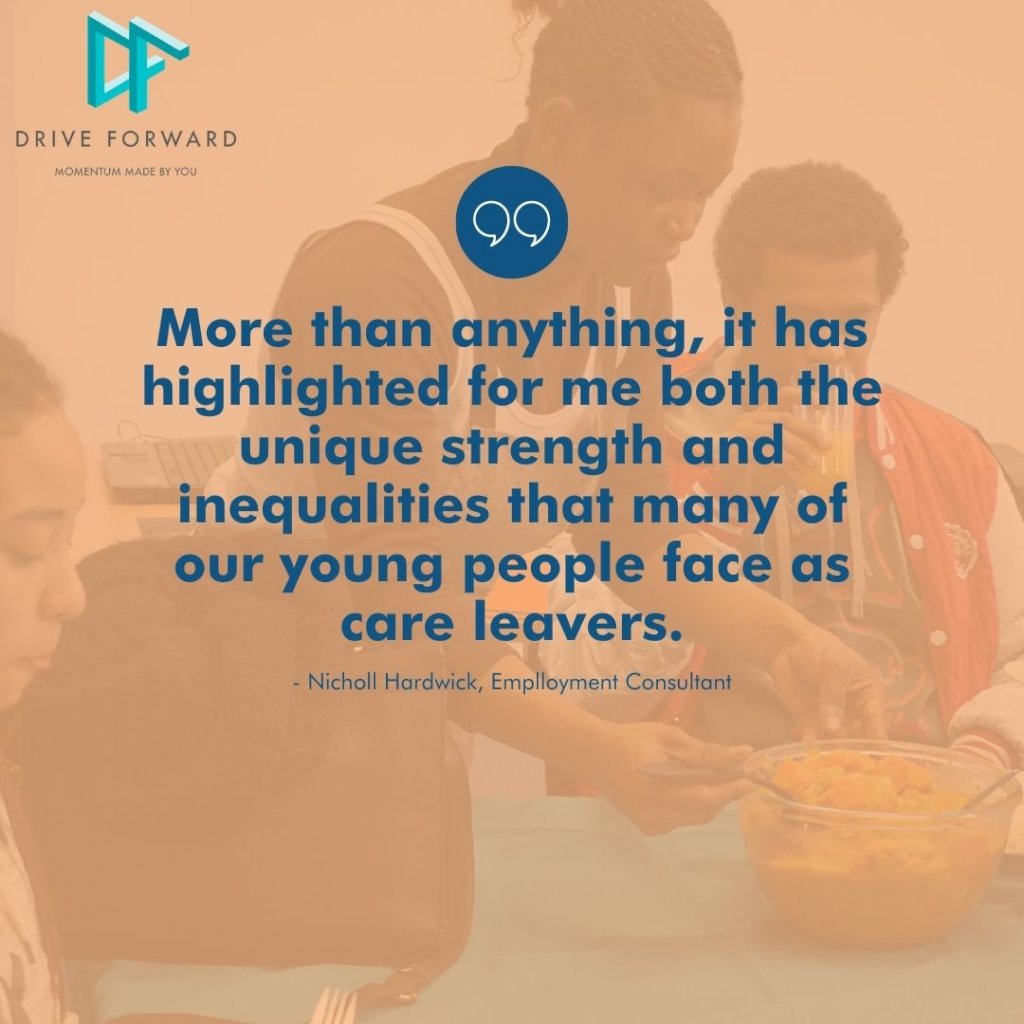 "The unique issue that faces care leavers that might differ from other young people is the prevalence of lone living, and the lack of family support to tide them over during this period of uncertainty," - Rachel Neuer, Employment Consultant
Rachel has been supporting care leavers into meaningful careers since 2016. Over the past couple of months, she has seen a massive shift in what young people need, the problems they have, and the available support to overcome them.
From supporting them to apply for Universal Credit and ensure they

won't

fall into debt because

they've

lost their job due to COVID;

to helping them weigh up the risks to their physical and mental health should they look for employment during a global pandemic;

to spending an hour on the phone to them to ease the acute sense of loneliness

, isolation, and hopelessness

many of them are

experiencing.
In a recent blog post, Rachel highlights that business as usual is not an option, especially given the enormous impact the crisis has on individuals physical and mental health.
"I've struggled with my depression and anxiety for a number of years and it tends to worsen as I feel demotivated or unable to get out and about." - M. 19, care leaver
The crisis has forced us to change the way we engage with our young people; moving our support to video and phone calls, chats and webinars. All of these bring additional challenges:
About ¼ of those working with us

don't

have access to a stable internet connection, a laptop or smart phone;

Many young people perceive video calls as invasive or even a threat to them;

"zoom fatigue" is a common phenomenon when trying to motivate and engage young people over a

prolonged

period of time

;
Lockdown has forced us all to become more reflective, and this can be both invigorating but also challenging if there is trauma to be dealt with. Often, the challenges then don't lie with the practical support, but with providing reassurance and offering hope that everything will be OK and that there is a light at the end of the tunnel.
With that in mind, Drive Forward has worked hard to keep our partners, mentors and volunteers engaged. Their enthusiasm and encouragement are truly invigorating:
Virtual skills buiding workshops (photography, dancing, acting, writing);

Business/Industry Insight days with our partners in tech, law, communications;

Virtual yoga and mindfulness;

virtual mentoring support;

virtual work placements;

and much more.
"I was very sceptic about a virtual experience with a business. This was great though. I learned so much. Milan (volunteer from Tideway) supported me with my CV, how to say things; he also gave me useful advice on interview prep; he gave me great insight into a working environment in general. Would recommend this to others, definitely." – Yousif, 19
Let me tell you a story
Tany is a 21-years-old care leaver originally from Bristol. Coming to London for a fresh start, Tany was successful in applying for the Civil Service Care Leaver Internship Scheme last year and was supposed to start her new job at the beginning of this month.

"I've been waiting on my security checks for a few months now so I've had to be doing temp work for multiple agencies to be able to get by."

However, as the coronavirus hit the country, Tany couldn't find any more temp work. Also suffering from asthma, Tany is having to completely self-isolate throughout this crisis, which had her wonder how she is going to get through it financially, but also mentally.

"I've struggled with my depression and anxiety for a number of years and it tends to worsen as I feel demotivated or unable to get out and about."

Thanks to the generosity of our community, Tany managed to cover all her immediate costs, enabling her to focus better at looking after herself as well as the challenges that lie ahead.
So, what's next? - Recovery!
Over the past couple of months we've seen so many of our young people struggle, not only financially, but also mentally. Isolation, loneliness, uncertainty... all of these exacerbated the multiple issues care-experienced young people already had to deal with prior to the pandemic. Employment Consultants, volunteers, mentors and partners, we all pulled together to help our young people regain their strength, confidence and motivation.
Every additional pound raised will go towards providing the support, tools, and networks these young people need to bounce back from what could be one of the most challenging years of their lives. Drive Forward support for young people includes:
bespoke

1-2-1 support;

virtual learning and skills development;

recruitment of new corporate partners to increase career opportunities;

continued financial

assistance

for those experiencing hardship;

mentoring, counseling, advocacy support
We know that the crisis isn't over and that for many young people the worst is yet to come. An economic recession, lack of employment opportunities, reduced social services... Thank you for your support and for believing in the potential of young people!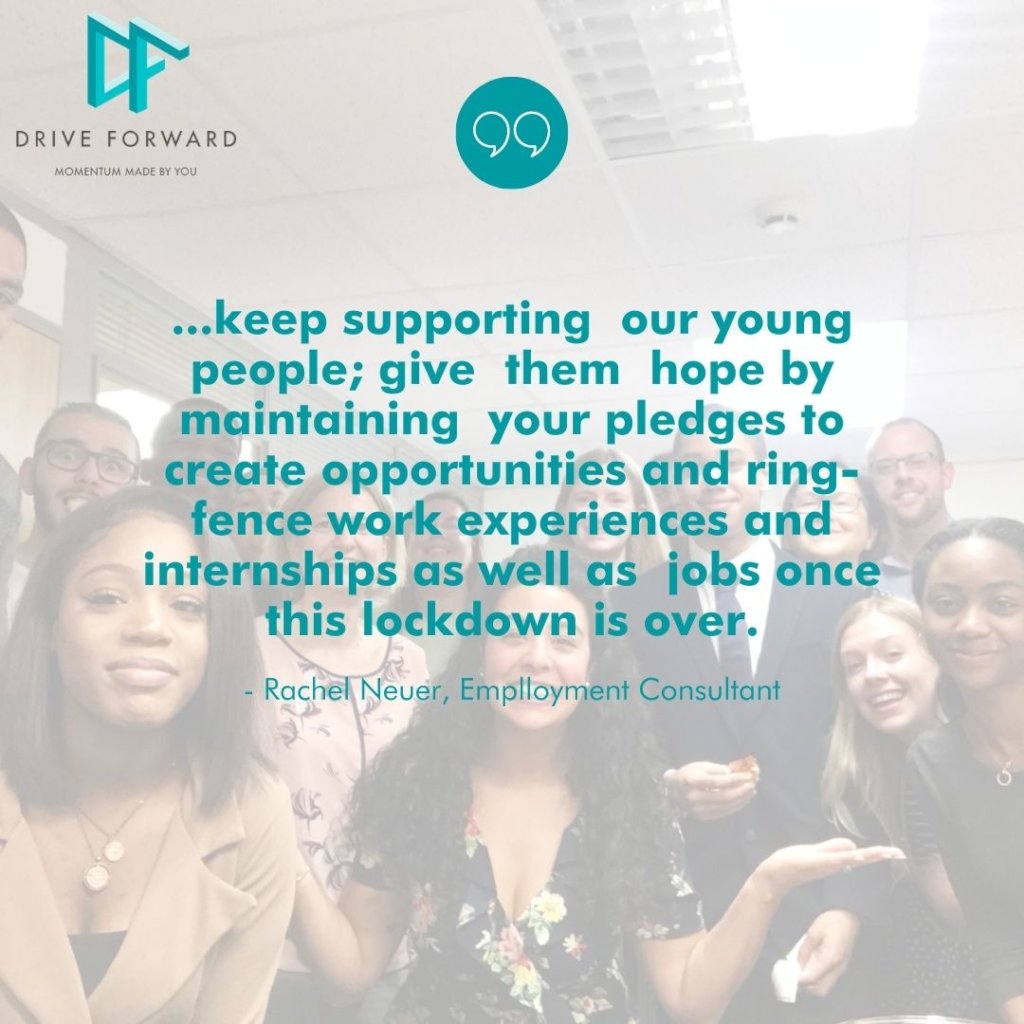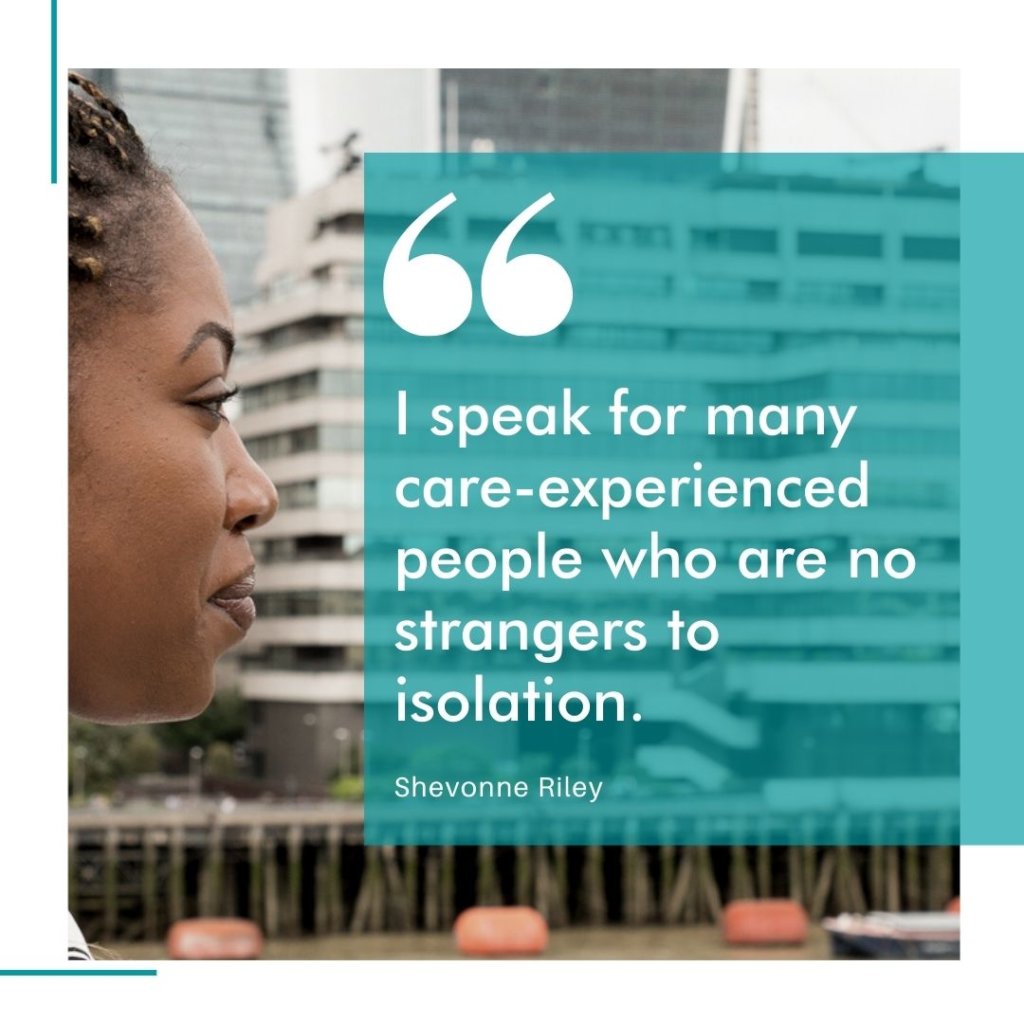 Links: