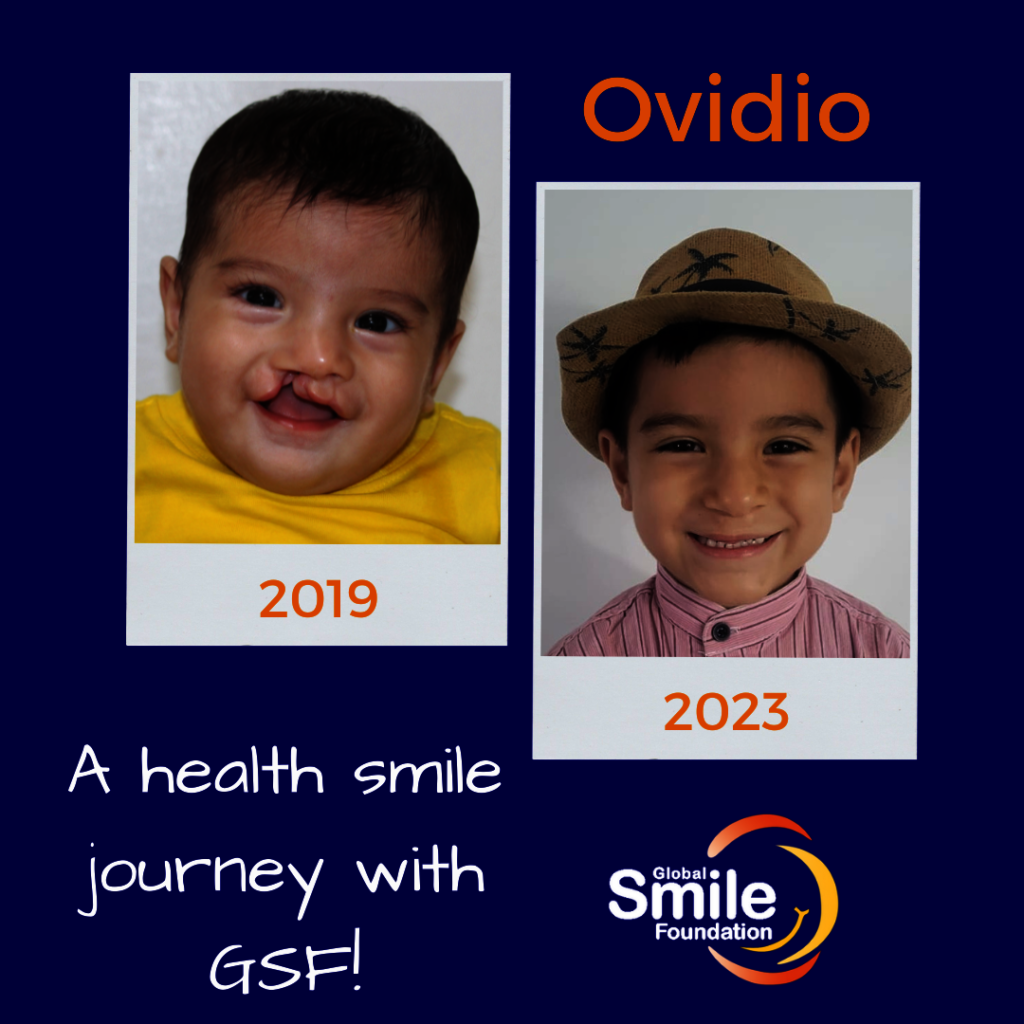 Ovidio's Healthy Smile Journey
In 2018, GSF volunteers met Ovidio in Ecuador. Like many infants with cleft, he was underweight. Cleft lip or palate can prevent an infant from feeding properly, increasing the risk of malnourishment. Donations from GSF supporters provide special bottles and enriched formula so that our patients can grow and thrive.
GSF helped Ovidio's parents ensure that he could get the nutrition he needed and in six months, he returned for cleft lip surgery. A year later, he came back for cleft palate surgery. Now we see him every year for evaluation and dental care. He graduated from Kindergarten this spring and we expect to begin speech therapy soon.
Update from March Outreach
In March 2023, the GSF team of expert volunteers spent 2 weeks in Guayaquil, Ecuador for the first of two outreach cleft programs in the country this year. GSF's programs take place at Hospital León Becerra, a nonprofit children's hospital in Guayaquil that serves a low-income population.
At the beginning of this program, our team evaluated more than 270 patients for surgical readiness. Ultimately, our team performed 192 surgical procedures for 70 patients, Some patients who did not undergo surgery this time are scheduled to receive care in September 2023.
Thank you for your support and making more stories like Ovidio's possible.
Links:
Attachments: