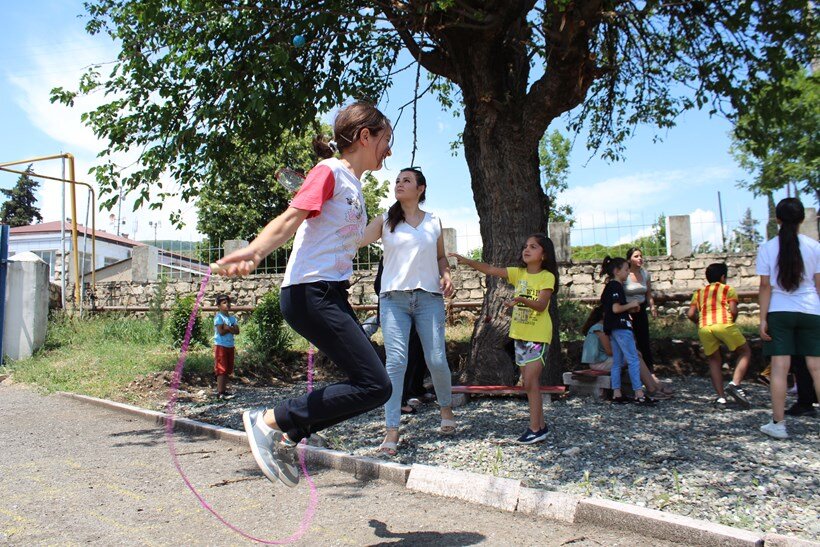 In June, HALO announced the completed removal of all explosive hazards in Askeran.
Hayk Shamiryan, head of the Askeran town municipality reflects on the transformation, "Before the clearing, the residents of Askeran had fear and anxiety about the threat of explosive objects. And now everyone has returned to their daily routine, the former anxiety and concern about security from the consequences of the war is no longer observed."
Because Askeran was cleared of explosives, the Askeran Children's Center resumed full activities, which over 100 children attend. Anaida, Director of the Askeran Children's Center shared her thanks to our supporters making HALO's work possible:
"Thanks to such selfless people, hundreds or even thousands of human destinies are saved, and children can safely enjoy their childhood without the risk of stepping on something dangerous" - Anaida, Director of the Askeran Children's Center.
Thank you to all of our supporters who have made this possible.
Continued food shortages and lack of access to fuel and other essential supplies have created significant challenges for the residents of Nagorno Karabakh. The movement of provisions as well as humanitarian medical evacuations have halted. Despite these challenges, HALO continues its life-saving work.
With the rationing of fuel, our focus has shifted to tasks in the vicinity of Stepanakert to conserve this limited resource. We remain dedicated to deploying our clearance teams to eliminate the threat of deadly contamination in the region. Through our efforts, we continue to enhance the lives of families and children in Nagorno Karabakh, allowing them to live freely without fear, safely tend their gardens, and sustain themselves during times of scarcity.