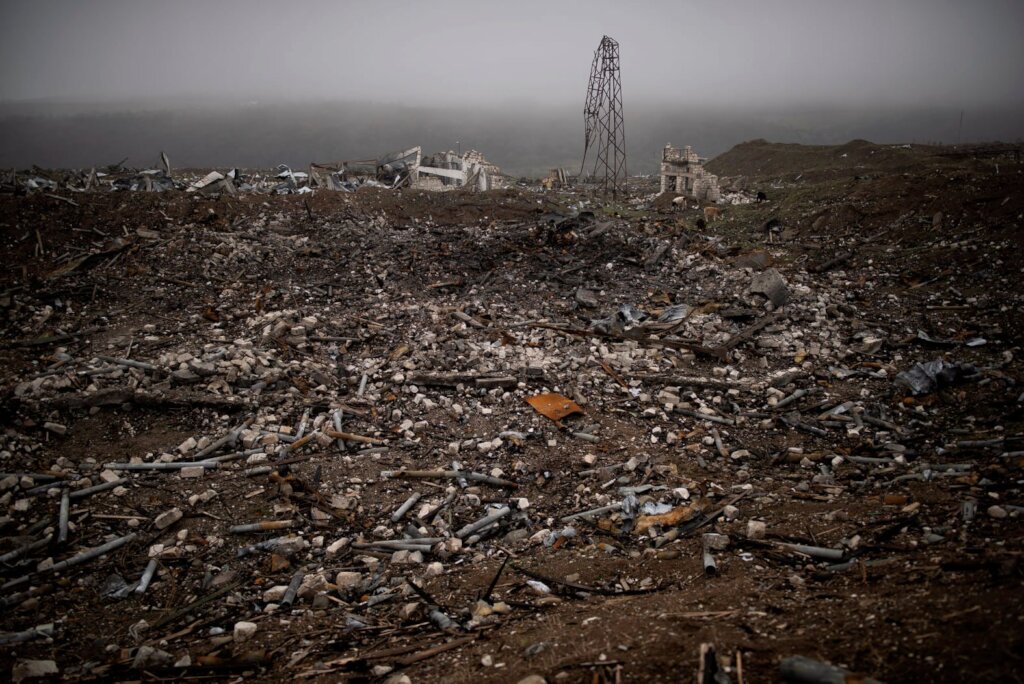 Just over a year after the November 2020 ceasefire, you have made an incredible impact. Thanks to the generosity of our supporters, we have been hard at work clearing explosive hazards and saving lives in Nagorno Karabakh.
Aygestan is one of the largest villages of Nagorno Karabakh. Situated just outside of Stepanakert, the village is densely populated. Before the 2020 conflict, the village was home to 1,240 people. Since the end of the conflict, the population of Aygestan has increased by over 100 people, as the village is hosting families who are displaced from the fighting.
Aygestan translates to 'Land of Gardens'. Natives of the village say the name was chosen because of the many fruit trees and fertile soil. Every garden is full of fruit trees. The village is most beautiful in the spring, when the hills are green and the trees have blossomed.
However, life after the war did not match this idyllic description. In the days leading up to the ceasefire, an ammunition depot in the Aygestan village was hit by a bomb. This led to an explosion that scattered thousands of unexploded bombs and ammunition around Aygestan and neighboring villages.
But thanks to our supporters, our teams have cleared the hazards from the village itself, removing over 2,000 explosive hazards and more than 85,000 scattered pieces of ammunition.
Your support is truly making a difference for families in Karabakh. But there is still more work to do. In rural areas and major villages like Martakert and Martuni, many families still face unthinkable challenges by cluster munitions, artillery, and rockets from the war.
This holiday season, consider donating and give families in Karabakh a safe future.