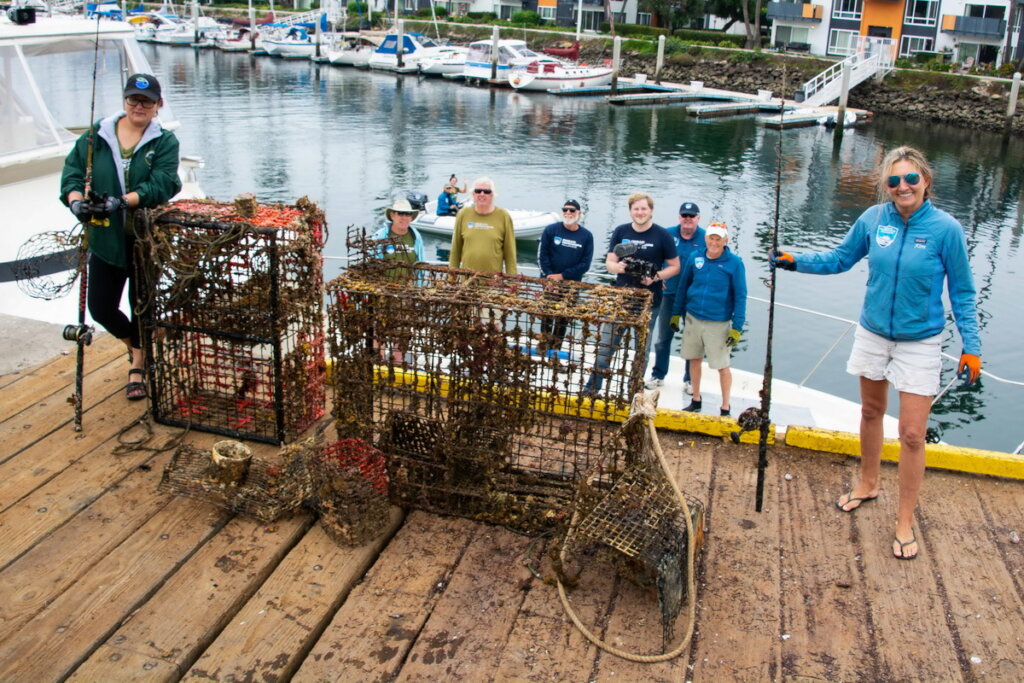 You've heard the saying "out of sight, out of mind," right?
Well, that's the problem with ocean debris, but it IS there! You know it and I know it, but not a lot of people are aware of the magnitude of the problem.
Science.org just posted an article about a study on "ghost gear" that was recently released. The article stated that, "Abandoned traps, aimlessly drifting nets, and other lost fishing equipment can haunt the ocean for years, ensnarling and killing whales, turtles, and other marine creatures."
Even though we're thinking about and working on this issue every day, the numbers are still astounding. Following are stats on just four of the types of lost debris they studied -- types we remove regularly:
25,000,000 crab and lobster traps
2962.91 km2 of gillnets
13 billion hooks
16 million kilometers of fishing line
Knowing this spurs us on to even more action! And in order to do that, we need you by our side, so thank you for being there.
You'll be happy to know your ocean cleanup crews have been very busy -- here are links to stories about a few of our recent hauls:
Going forward, we have at last seven cleanups in the next six weeks, so your marine debris-removal crews will be hard at work on your behalf!
Your partnership in this vital effort is great appreciated. Our clients "the salty ones" thank you for helping defend them!