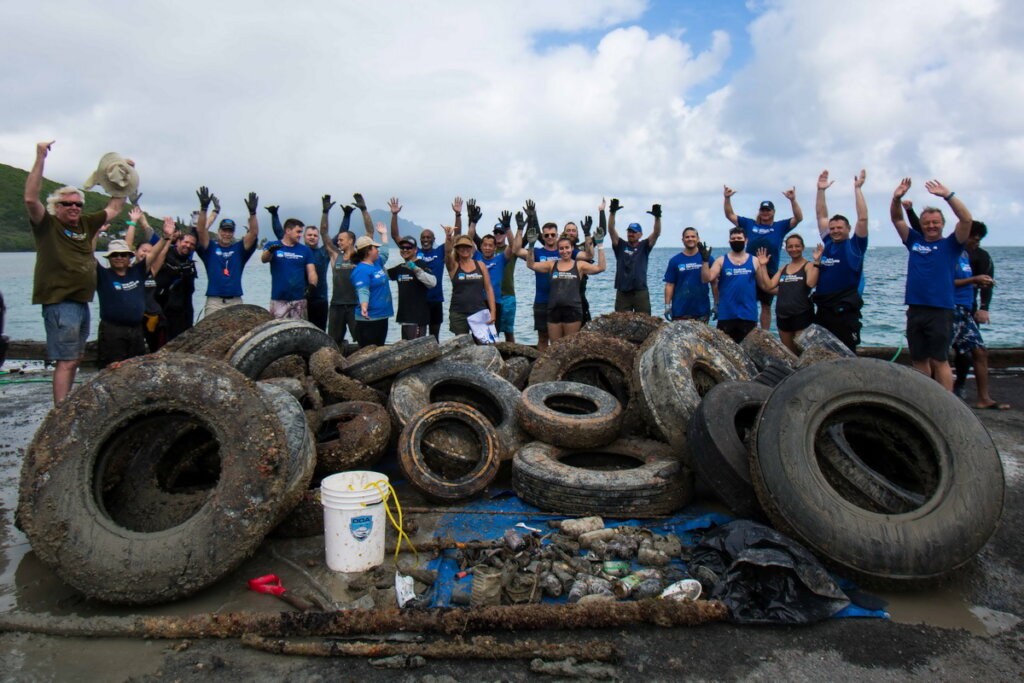 This year is off to an excellent start because of your support!
I'll tell you more about that in a minute, but I do want to share our great successes of last year.
In 2021, despite challenges, your hard-working Ocean Defenders Alliance (ODA) crews removed the following deadly debris from the oceans:
Misc debris: 9,400 pounds
Plastic debris: 200 pounds (each piece weighs so little, you know this is a lot of plastic)
Traps (lobster, crab, hoop): 49
Whale entangling trap line: 2,030 feet
Nets: 330 pounds
Fishing line: 21,000 feet
Toxic lead fishing weights: 325 pounds
With your support, your ODA crews have kicked off 2022 with boatloads of enthusiasm and energy. Here's a few examples of the good work your support makes happen:
Earlier this month, the Oahu cleanup at He'eia Boat Harbor Pier ran on the positive energy of the 37 volunteers involved from the organizers to the harbor management, to the divers, swimmers, and pier volunteers! Together we hauled out 61 massive tires, many masks and snorkels, fishing poles, and an assortment of other trash.
I can't tell you what a joy it is to labor for clean oceans with a group of hardworking, fun-spirited people! In January, on the Big Island at Honokohau Harbor your hard-working crew pulled out over a ton-and-a-half of man-made debris that included 29 toxic rubber tires.
Your California crews continue doing good work. One team motored out about two miles from Huntington Beach and removed a lobster trap and squid net which weighed almost 300 pounds. Another team returned to the Kopco Star sunken vessel to haul out 3 lobster traps along with 250 feet of trap line and 200 feet of fishing line!
I'll share a few pictures from these productive efforts below.
Please know that we can't do any of this without you by our side. Your support from wherever you are -- combined with our people-power at sea, in harbors or bays, and on beaches -- means more coastal waters are free of hazardous ghost gear and trash making the habitat safer for all marine wildlife.
We're fortunate to have such a great ocean defender as you to partner with for debris-free seas. Let's keep it going in 2022!