Project Report

| Oct 5, 2012
Project Advances in Tayacome, Manu Rainforest, Peru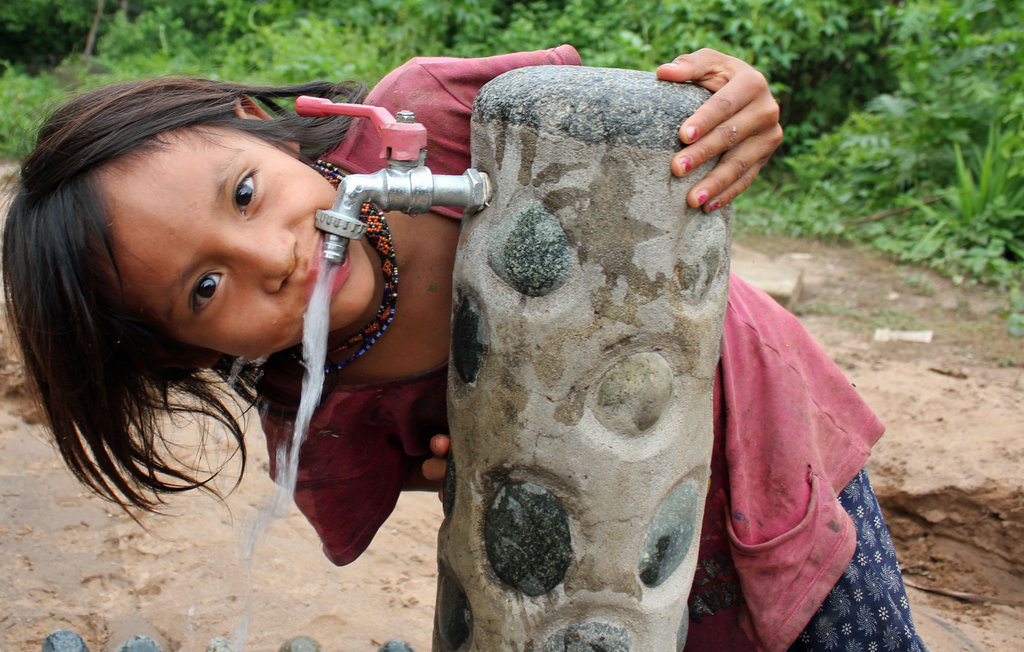 Dear Friends,
It is time to update you on our progress in Tayakome. The happy news to report once again is: the water flows clean to the people directly at their homes, the village school houses, and the medical post. The bathrooms at the village schoolhouses continue to be well maintained and in great working order!
The village health promoter, Mircia, a Matsigenka woman from Tayakome, is flourishing in her new leadership role. She is responsible for teaching basic hygiene to the school children and makes monthly house-to-house visits to check-in on how the families are maintaining their tap stand and greywater drain.
Globally, approximately sixty percent of all water and sanitation projects fail within the first three years after their implementation. This September, Tayakome reached their third year mark, easily beating the odds. The people of Tayakome are maintaining the infrastructure built in 2009 and 2010 beautifully, and our health documentation shows a steady decrease in dangerous intestinal parasites among the children 15 years and under!
What's Ahead...
HOTC postponed our September supervision to Tayakome because the water levels of the river were dangerously low. Our health supervisor will enter in October to distribute parasite medicine, make house to house visits, and monitor hygiene education for the children, all in partnership with the village health promoter and ministry health personnel.
Our project supervisor/foreman Caleb Matos Chavez will construct two additional tap stands with greywater drains at newly constructed village homes. He will also give advance technical training to the village water committee and monitor water quality and safety.
Long Team Health Advances and Sustainability is the GOAL!
Our advances with the people simply would not be possible without the ongoing support of our GlobalGiving family. The Matsigenka people of Tayakome are well on their way to improved health and long term project sustainability because of your generosity. Their community now serves as working model for other native rainforest villages to follow. Each village brings us closer to creating a world where all people have access to clean water and dignified sanitation.
Thank you for the difference you make in the lives of the people we so proudly serve.
Sincerely yours,
Nancy Santullo
Founder and Executive Director
House of the Children
A healthy and thriving rainforest makes for a healthier world.
Links: