There are places in South Sudan that are difficult to get to and then there's Nyadin. This collection of communities in the swamp of the Sudd became isolated due to high flood water and an impenetrable web of reeds, grasses, water lilies and swamp vegetation. You can't walk here. Only a small canoe provides access in this area of Fangak County, South Sudan.
As the waters have risen, most of the people here (several thousand) have left their homesteads and become South Sudan's newest refugees—moving to the few places with higher ground. Islands, most smaller than a football field, became "home". Our team moves silently through areas which once had the laughter of children, braying livestock, the morning crow of roosters. Mothers calling their children to dinner. Today only the sound of paddles slipping through the dark water next to our canoe. It is eerie and sad. There was nothing the former residents could do. Now they are refugees in their own land, and they need help.
The high chief of Nyadin told us the first and highest need is clearing a path through the swamp. The only way aid can be brought to this desperate area is by having a path. "Could you, would you provide sickles, hoes, pangas (machetes), and other tools to clear a path for small boats?" he asked. "Three hundred men will come and clear a path, but we need tools and food and fishing nets. Can Alaska do this?" The answer was yes.
We chartered a Cessna Caravan and loaded it with a ton of supplies to clear a path. It landed a week later at the airstrip at a village called Paguir. From there the tools were carried by small boat to where the men of Nyadin could begin their work. One hundred fishing nets would help them catch food while they cut a path. The men of Nyadin came in small dugout canoes. A flotilla of men and boys eager to do the work of clearing the way to Nyadin. Just moments ago, where there was silence. Now a hundred voices singing—and laughter. The sounds of hope.
Clearing the way took nearly two weeks. As soon as we heard that the path was open, we mobilized to bring the drilling equipment and supplies to bring clean water for the refugees of the islands of Nyadin. This is not an easy task. No other NGO in South Sudan is equipped and experienced to do the work in these conditions. It's not new to us. Over the last four years we've worked in the flooded areas of South Sudan in three dozen communities bringing seeds, seedlings and tools for growing fruits and vegetables and drilling new boreholes for clean water. This is the work you support.
We are happy to report that after the path was cleared and our work began, four communities now have water wells for clean drinking water. Ten thousand internally displaced refugees in the swamp of the Sudd have clean water. We are grateful for your support. It takes all of us to bring hope—to bring clean water. To show that people care about children and mothers and grandparents they will never meet. Giving to this project has created an island of hope in the swamps of South Sudan. We have grateful tears that together we have brought clean water for the refugees of Nyadin.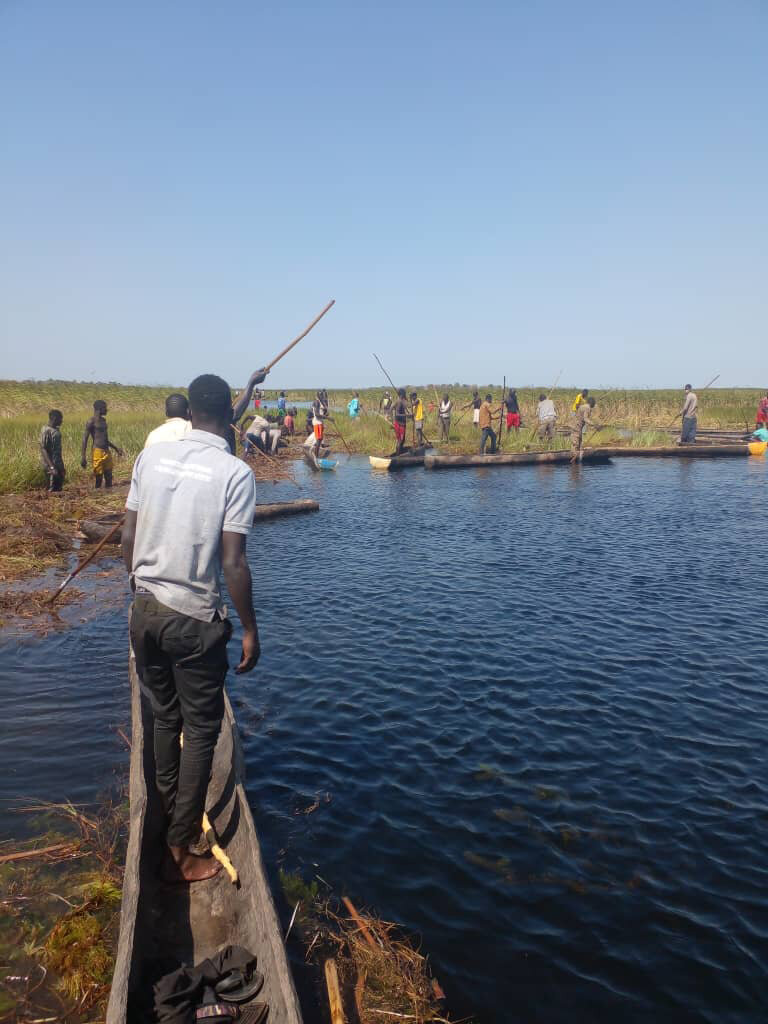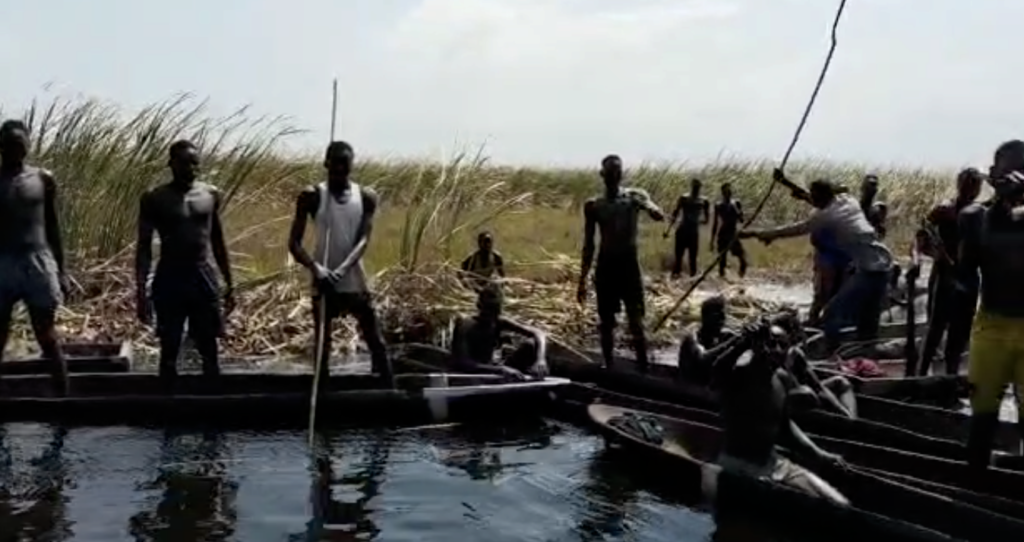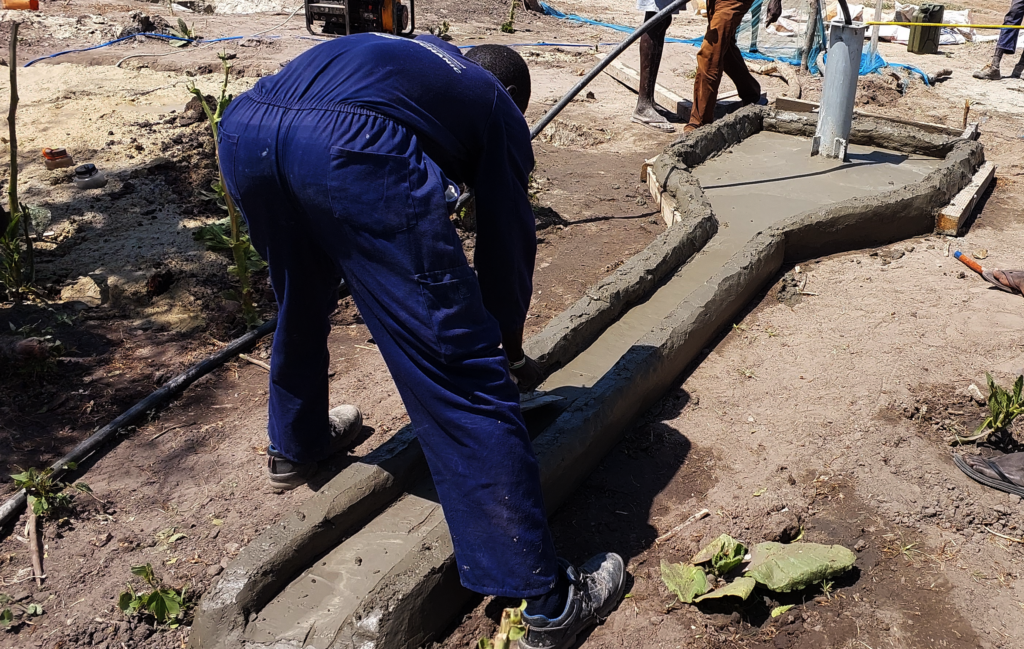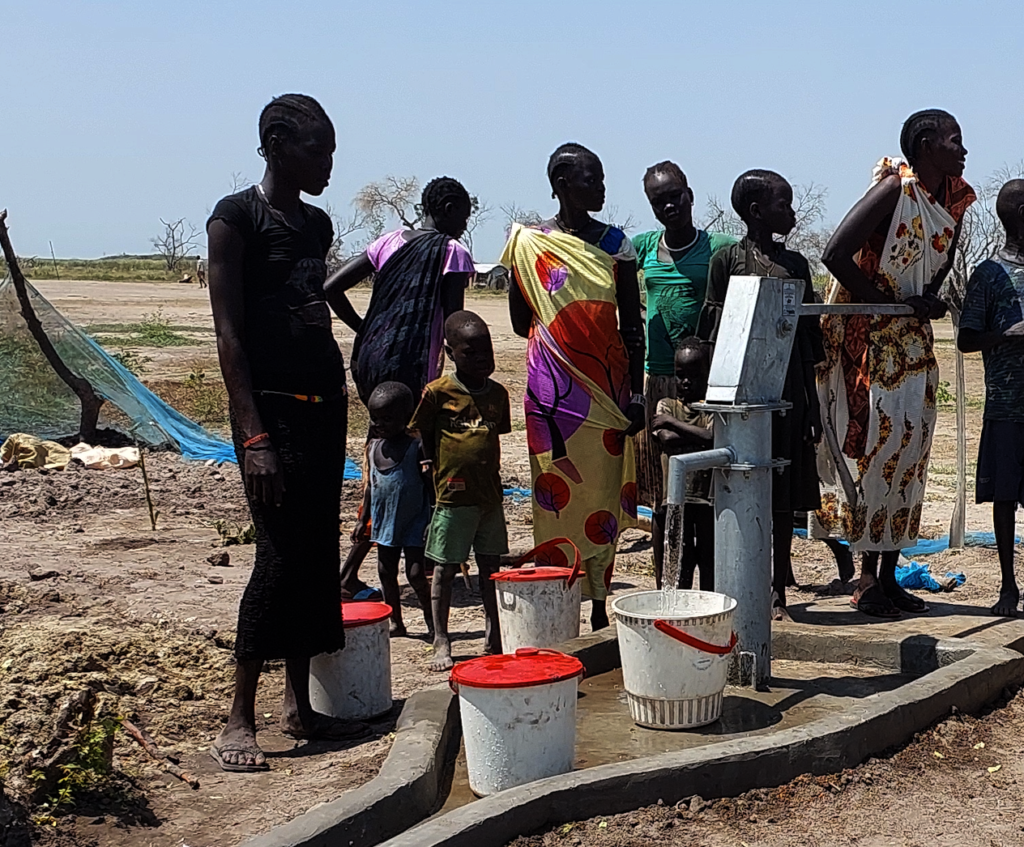 Links: