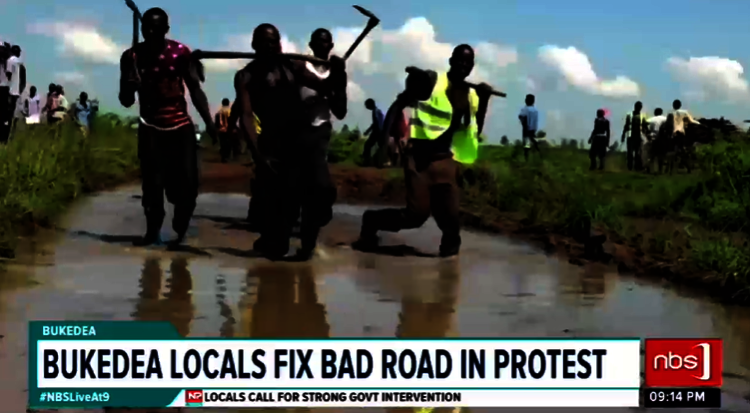 We are grateful to suppoters for their generosity towads this project as we look forward to install a classroom block and VIP latrine to Acomai Primary School in Bukedea.
How ever the flood s have cut off the access to the site all roads are not fixed we therefore waiting for the the flood to reduce and begin trasporting the materaisl to the site for the classroom block.
Of recent the locals in Kamutur Sub-county in Bukedea district have accused the district authorities of failing to fix the road. The 12-kilometre road connecting the sub-county to the rest of the district has historically been destroyed and never been fixed for the last 15 years. More Information

We 100% acknowledge your financial support. Please know how much you've helped the children and the teachers in this rural primary school and how much we all appreciate it. Again, thank you for all you have done to our organisation and our beneficiaries.
Schools, particularly those in rural areas, often completely lack drinking-water and sanitation and hand washing facilities; alternatively, where such facilities do exist they are often inadequate in both quality and quantity. Schools with poor water, sanitation and hygiene conditions, and intense levels of person-to-person contact, are high-risk environments for children and staff, and exacerbate children's particular susceptibility to environmental health hazards.
Girls and boys are likely to be affected in different ways by inadequate water, sanitation and
hygiene conditions in schools, and this may contribute to unequal learning opportunities. Sometimes, girls and female teachers are more affected than boys because the lack of sanitary facilities means that they cannot attend school during menstruation.
Through very generous donations through GlobalGiving we shall be able to begin theconstruction of the classroom block - the Latrine construction was started yet to be complmented. The floods in the place have halted construction when the land dries we shall surely resume the construction and laying of the foundation of the classroom block