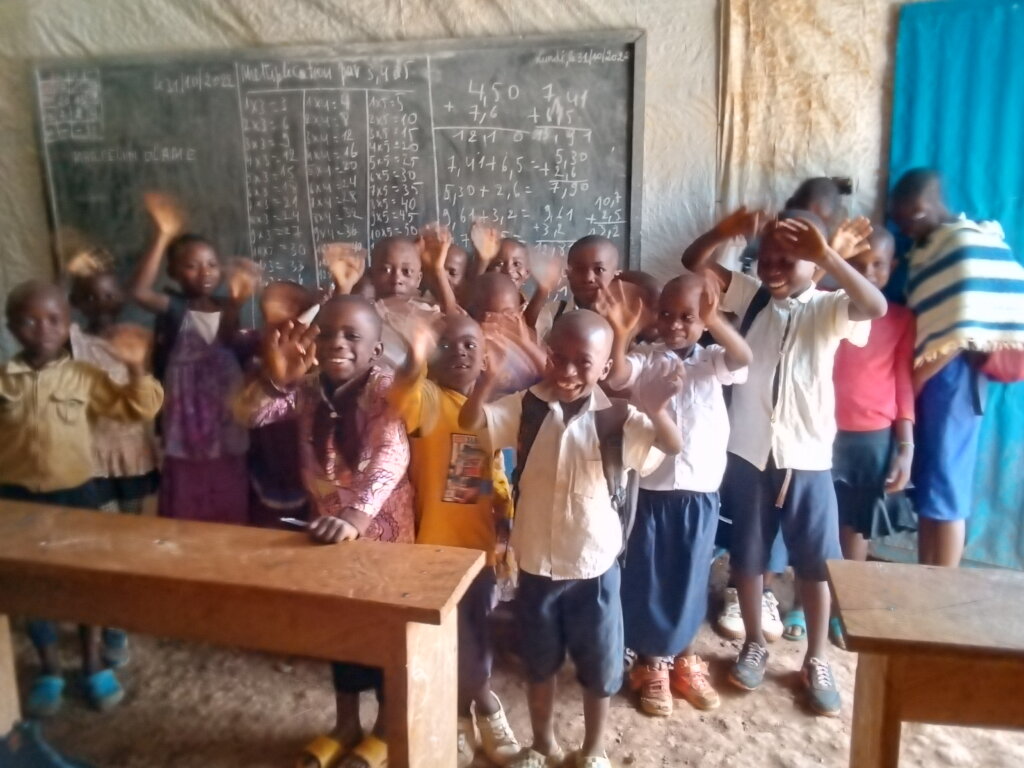 The Foyer Ek'Abana centre was founded in 2001, by Sister Natalina, in the city of Bukavu, Democratic Republic of Congo. It aims to rehabilitate, educate and socially and professionally integrate girls and adolescents who, for various reasons, find themselves on the margins of society. The Foyer Ek'abana centre also has met the story of Marie!
Anne-Marie is a young girl who was abandoned by her father and whose mother, who is unemployed, was unable to take care of, especially after she suffered of a serious illness. Moreover, the two were evicted because the cost of the rent was unaffordable for the mother.
The centre has taken care of Anne-Marie's situation, by welcoming her and providing for her school education. Anne-Marie in the centre in Foyer Ek'Abana has the possibility to study, she is in good condition and does very well in school.
Thanks to the activities of the centre Anna-Marie has found a place where she can grow up happly and where she has the possibility to return to play and have fun, in a safe and secure environment.
Supporting the centre means helping to make the future possible for many other children who have similar backgrounds of Anna-Marie. It means giving these children the chance not to feel abandoned, to study, to be protected and to be able to find a new 'home' where they feel welcome and protected.