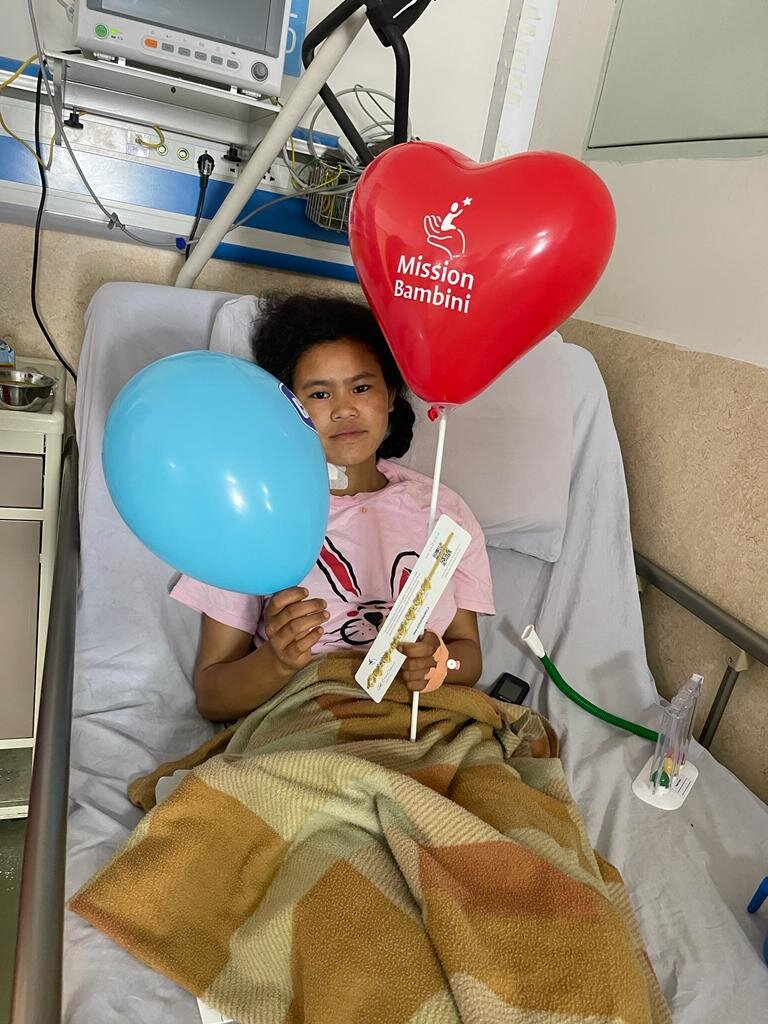 The surgery mission has taken place during a week at the end of april at the
Nepal – Manmohan Cardiothoracic Vascular and Transplant Center (MCVTC) – Kathmandu.
o It was established 13 years ago as a part of the Institute of Medicine, Tribhuvan University. Since its inception, it has been considered a centre of excellence for training undergraduate and post-graduate doctors. It focuses on Cardiology, Cardiothoracic and Vascular Surgery. It is one of the 42 departments of the TUTH but the director of the MCVTC is different from the director of the Tribhuvan Hospital, which is a teaching hospital, and they are not in a hierarchy. The Teaching Hospital is backed by the University (MoE) but the MoH helps in buying instruments.
o It is one of the most important governmental hospitals in Nepal and one of the 2 dealing with heart diseases, together with Shahid Gangalal National Heart Centre (so they are 2 for 30 million inhabitants while the recommendation would be to have 1 every 1 million inhabitants). The main difference between the two hospitals is that Gangalal National Heart Centre could only provide services connected with heart surgeries. MCVTC is scheduled to provide cardiac, thoracic and vascular services with the added benefit to establish connections with different centres/areas of Tribhuvan Hospital, by being one of the pillars of the Institute of Medicine: therefore any medical complications can be treated within the hospital while the Gangalal has to refer them to the Tribhuvan Hospital. At Gangalal approximately 1700 cardiac procedures are performed every year, out of which approximately 800 children
o It is structured in 3 Departments: the Department of Cardiothoracic & Vascular Surgery; the Department of Cardiothoracic & Vascular Anesthesiology; the Department of Cardiology
o Dr Anil reported that about 200/300 children are operated on at MCVTC every year (out of whom 40 supported by FMB, coming not only from our medical camp but also from others, 20 by Cuore Fratello and a varying number by the Heart of Children of Dr Vanini, while the others are referred by other hospitals[1]). He is responsible for cardiac surgeries at MCVTC. The OTs are used for cardiac 3 times a week (Tuesday, Thursday and Sunday) and 3 times a week for vascular and thoracic (Friday is off). For cardiac, 5-7 patients (adults or children) are operated every day. They also operated RHD. They are also starting to see the first TOF patients who need to replace the first valves they had installed as they grew up (after 10-15 years). He does not do hemodynamic procedures even if he is also a cardiologist.
No. of children screened: 2 children (1 screening and 1 clinical record analysis)
- 1. Siwani B.K., 3 years old, 2 secondum ASD 0.9 cm & 0.3 cm both L-R shunt, mild TR, dilated RA, RV & PA. (from Free Screening Health Camp in Beni Bazar, April 22)
- 2. Harsit R. M, 16 months/M, Large subaortic VSD 1.4 cm, bidirectional shunt, sev. Valvular, TOF (from Free Screening Health Camp in Beni Bazar, April 22)
1st screening performed by Dr. S. S. (Cardiologist)
2nd screening (as clinical record analysis) performed by Dr. Stefano Marianeschi (Heart surgeon)
No. of follow-ups: 2 children (from Free Screening Health Camp in Palpa, Nov 21)
- 1. Rajina R., 11 years old, F, ASD 16 mm
- 2. Arina C., 3 years old, F, VSD
Follow up performed by Doc. Stefano Marianeschi and Doc. Anil B.
Teaching results achieved:
Teaching lecture made by Dr Stefano Marianeschi in the Seminar Hall of Manmohan Cardiothoracic Vascular and Transplant Center (old building). 25 health professionals involved, including Prof. Dr Uttam (Executive Director), Prof. Dr. B. Koirala (Head of the Department of Cardiothoracic and Vascular Surgery)
Master's lecture made by Dr Stefano Marianeschi. Congress promoted by Cardiac Society of Nepal. 40 participants (mainly doctors and resident doctors of Shahid Gangalal National Heart Centre)