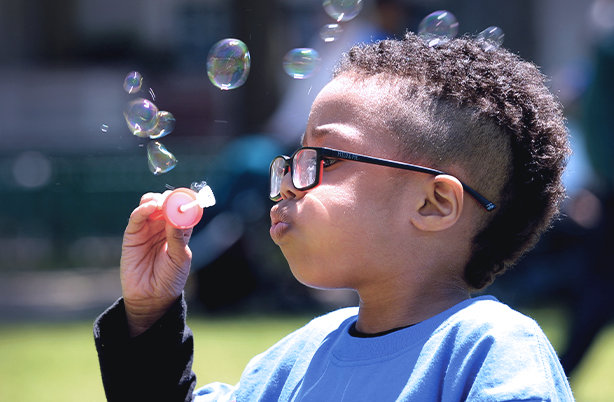 The Every Child Fund, which is Boston Children's Unrestricted Philanthropic Fund, supports the hospital's greatest needs in patient care, research, medical education/training and community health initiatives. Given the increasing demand on pediatric health care and continued challenging economic times, the Every Child Fund is a critical resource for the hospital's executive leadership to direct funds for high priorities/critical needs.
When parents seek treatment for a child who is ill, they hope for exceptional care – treatments employing state of the art technology based on sound science. They need compassion – a place of comfort to alleviate anxiety, fear and pain. They expect expertise – a hub of excellence, where the world's leading specialists work tirelessly to invent better treatments and cures. Boston Children's Hospital is that place – where world class, compassionate care and research come together to offer hope for young patients and families.
Your support of the hospital's programs helps us meet a growing number of requests for assistance, resources and services while keeping our commitment to innovation and excellence.
In Our Community and Around the Globe
Boston Children's Hospital serves children globally and throughout the United States, with a local community focus in greater Boston. Children's serves as the safety net for New England's kids, caring for 90% of Massachusetts' sickest kids, and more than 50% of all pediatric patients hospitalized in Boston. In addition, a third of the children who come to Children's are uninsured or have public coverage, which makes us the largest provider of health care to low-income children in our state.
Beyond the walls of the hospital, Boston Children's extends care into the surrounding low-income communities of Boston providing important and relevant prevention and outreach services. Philanthropy ensures that we can continue to assist these families with extraordinary needs, provide case management services and address the health issues most impacting our children like childhood obesity and nutrition, asthma, mental health, cardiac care, neurology/child development and injury prevention/trauma.
Your gift empowers us to continue caring for children and families both here in Boston, and around the world. Thank you for your support of Boston Children's Hospital!