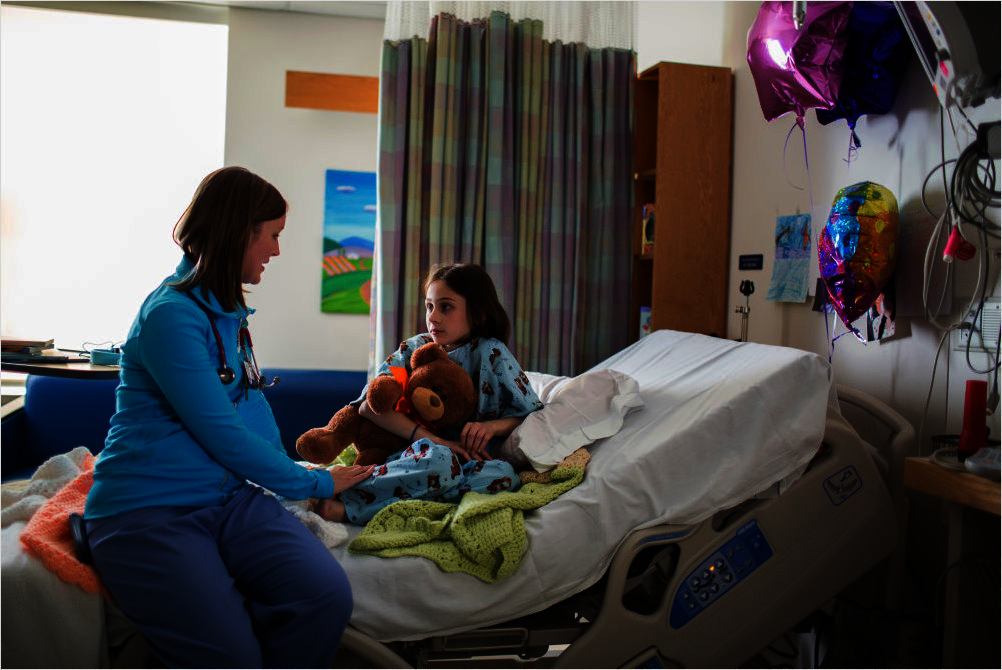 While the world around us continues to change with COVID-19, we know one thing that remains the same: the quality of care for our patients here at Boston Children's Hospital. The Every Child Fund, which is the hospital's unrestricted fund, allows us to continue providing world class care to children both here in Boston and from around the world.
Stress Relievers
Caring for a sick child is stressful enough, let alone facing those same challenges in the face of a pandemic. Through the Every Child Fund, the Hospital is able to offer yoga classes, Reiki, massages, family coffee groups and other services to ease stress and restore energy. Our caregivers have been able to pivot many of these services to a virtual format in order to offer the same vital support to families through a modified platform.
Support Sessions & Interpreters
When a child is sick, it often affects the entire family – including siblings. Social workers and support sessions can help families feel less alone through personalized compassionate care. Through these sessions we are able to expand our focus to each member of the family while treating the sick child. We are able to offer over 100 interpreters and 20 languages as a resource for families who would benefit from additional support in communicating with doctors and caregivers.
Meal & Parking Vouchers
Through providing meal vouchers and parking vouchers, we are able to relieve some of the strains that may come with having a child in the hospital. Over 20,000 meal vouchers sustain families whose savings may be depleted by the expenses of caring for a sick child, and our parking program supports over 1,300 families in need.
With the various programs that the Hospital is able to coordinate with support from the Every Child Fund, we help parents to be fully present with their children. Generous donations from people like you allow us to support our patients and families through stress relievers, support sessions, and other valuable services that can bring light to families' lives in the most challenging times.
Thank you for your support of Boston Children's Hospital.