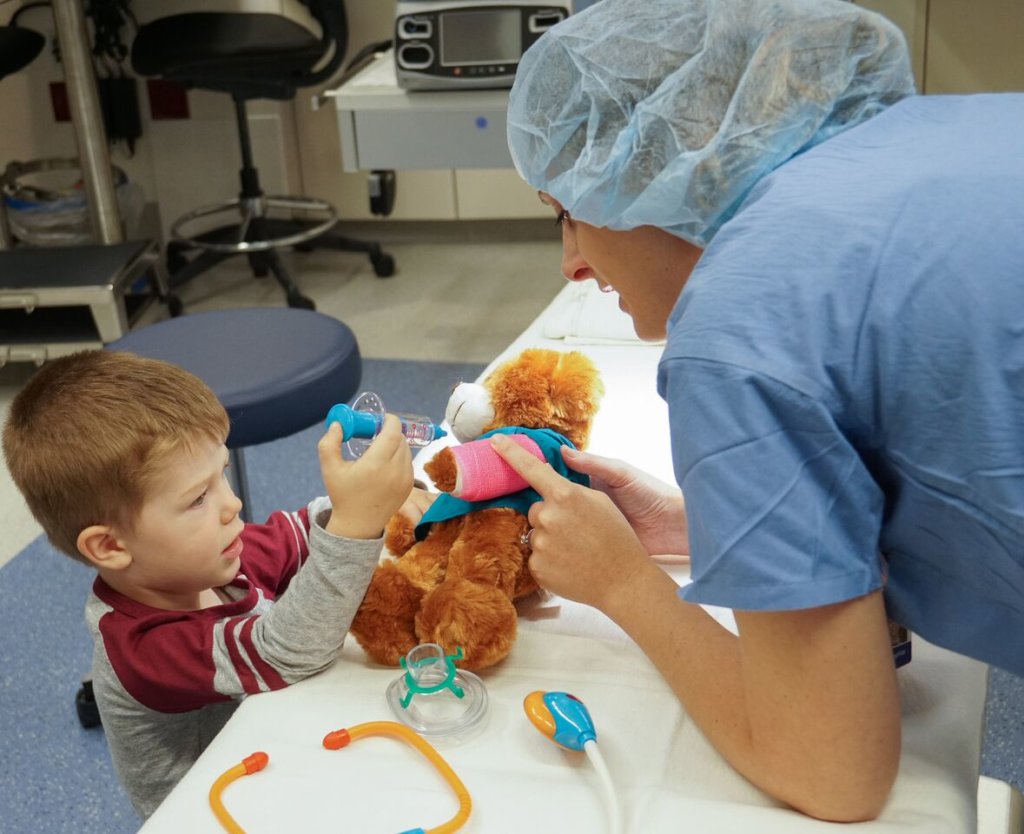 Sick children face more than medical treatments at a hospital. Important parts of their childhood also slip away. The Every Child Fund brings joy into the hospital with celebrations, puppies, arts and laughter to ease fear and hasten healing. Kindness that insurance doesn't cover.
We help kids be safe:
Not all families can afford the peace of mind that comes with proper car safety. This lifesaving initiative, BCH Car Seat Program helps ensure safe auto transportation for all inpatient or outpatient children, including those with special needs. Last year, the Car Seat Program distributed hundreds of child safety seats, including about 30 specialty car seats or safe transportation specialty restraints.
We help children engage and enjoy:
"As soon as we walked into the clinic, we were greeted by a lovely young volunteer, who kept my child occupied with activities and games. She was very helpful, very personable. She exuded kindness. We were so impressed with her demeanor and help; it was the conversation in the car all the way home. The volunteer had a positive impact on us for the rest of the day. Thank you." —a parent
Through Boston Children's Volunteer Services Department, about 120 volunteers weekly amuse often anxious or bored children with games, crafts and other opportunities for fun. Volunteers bring along books, puzzles, board games, crayons, stickers and more.
The Patient Entertainment Program attracts both trained volunteers and paid performers to our spacious Patient Entertainment Center, in waiting areas and playrooms, and even by a child's bedside. If you can't come to the show, it'll come to you!
We help children makemusic:
Thanks to your support, the Music Therapy Program enriches the lives of patients, families and caregivers throughout the hospital. In addition to enhancing mood, reducing stress and easing pain, our music therapists engage patients who are able to actively participate in the therapy session—whether they express themselves by vocalizing, playing an instrument or moving to the music.
As one of our Cardiac Intensive Care Unit nurse practitioners noted, "I passed by the other day and was amazed at the care Joanna was helping to provide for our patient Charlotte. She was singing with Charlotte, incorporating musical instruments in her care, and really engaging her in fun. Plus, Joanna's voice is beautiful. It was really incredible to walk by and see them having such a special moment —it brought tears to my eyes. "
Our most vital fund, The Every Child Fund empowers Boston Children's to respond to a changing world with one goal: until every child is well. Thank you for all your support.