Project Report

| Jun 28, 2023
Positive outcome in a difficult situation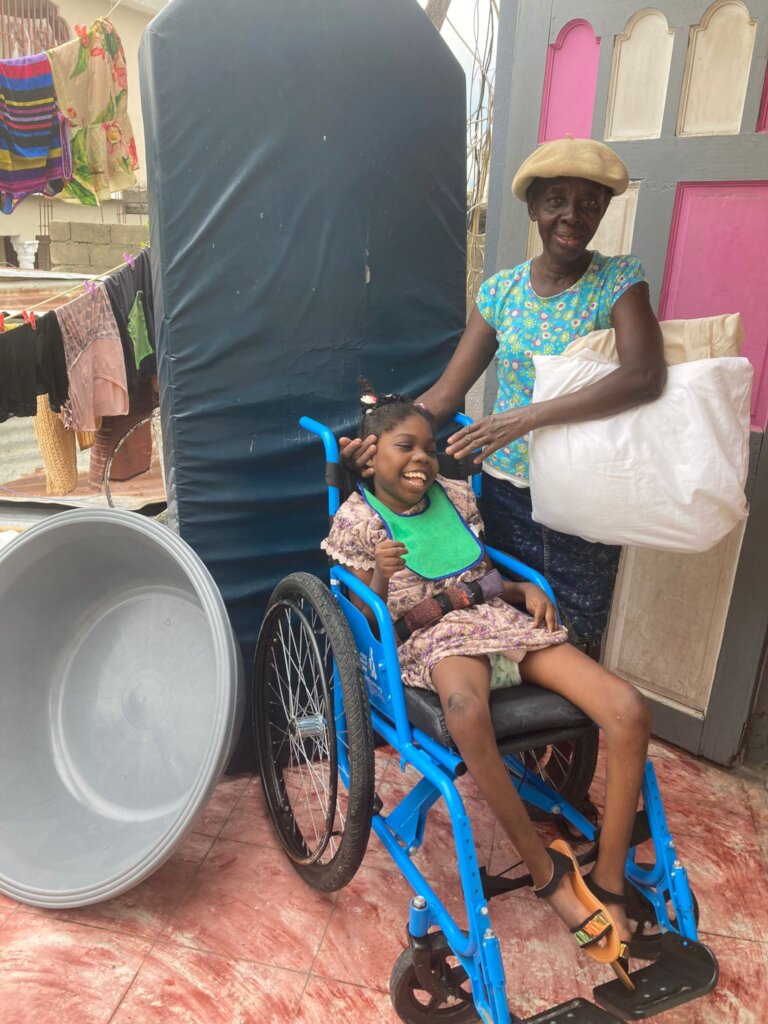 Alongside the daily care that takes place at the Maison de Benediction, our team also work closely with the families of the kids to ensure the needs of the children are being met at home as well as at the Maison. Part of this process is regular home visits. These happen primarily to support families, but they are also an opportunity to identify issues that need addressing.
Wilmanise has been attending the Maison for many years, and until recently remained with her biological family. When our Disability Coordinator, Brooke, did an initial home visit for them last year, she found only her brother and auntie taking care of her, but they loved her and cared for her very well.
Unfortunately, Wilmanise's auntie passed away a few months ago, leaving only her brother to take care of her. He has had to take a job in the neighbouring country of the Dominican Republic to enable him to earn income, and he cannot take Wilmanise with him.
So, after some searching, the manager of the Maison thankfully found a lady called Joselyn to be Wilmanise's foster mother. Brooke did a home accessibility visit earlier this week and was able to bring a first round of home adaptations to prepare her house for Wilmanise's special needs. This included a waterproof mattress, pillows, sheets, and a large basin for bathing. Brooke has several more adaptations planned and is working on sourcing the materials.
Wilmanise's new foster mum, Joselyn, is wonderful and has previous experience with children with special needs. They have already started bonding with each other. Despite the difficult family situation for Wilmanise, we're confident that, thanks to Joselyn, she will remain in a loving family environment while continuing to receive the regular care of the Maison staff.
Thank you for supporting this work.
Links: