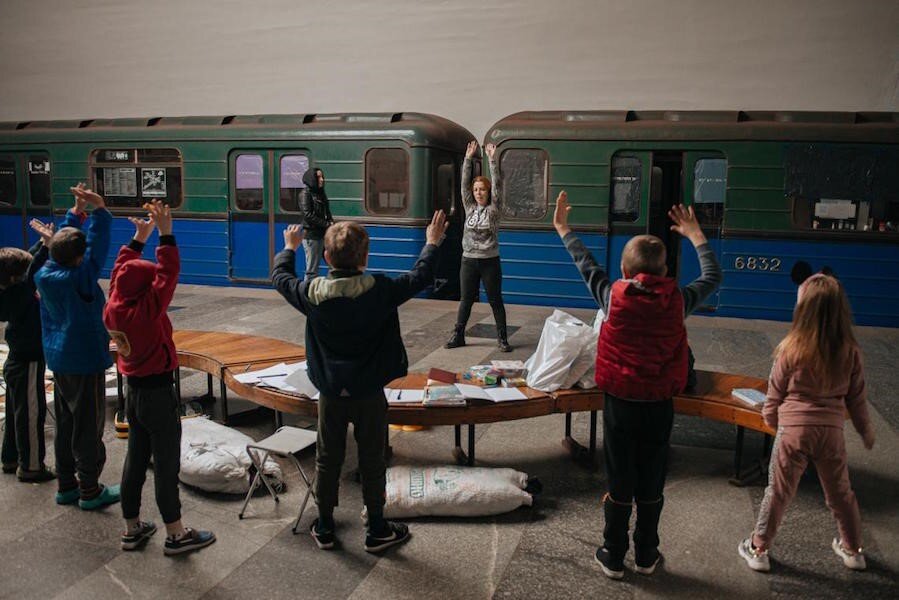 Dear Friend,
Following Russia's invasion of Ukraine, 7.1 million people in Ukraine are internally displaced, with 130 children killed and 188 injured. Allegations of serious violations of international humanitarian law against civilians, including women and children, have recently been reported in numerous states including Bucha and Irpin. On-going assaults, particularly on some of Ukraine's largest cities, is causing devastating disruptions of essential services, including access to food, water, and medicines.
Thanks to your support, UNICEF has worked to mitigate these dangerous conditions within Ukraine. Since late February, over 239,000 people have been reached with water and hygiene supplies. Over 719,000 people have received life-saving medical supplies through hospitals and maternity homes. To help children cope with the extreme stress and trauma of living in a war-zone, UNICEF is working to provide recreational activities, psychosocial support and educational supplies to those who need it. This includes the 1,500 children living in metro stations, pictured, which are doubling as shelters for displaced Ukrainians.
The crisis has spilled over in to many surrounding countries, with nearly 4.3 million refugees having fled Ukraine as of April 5. UNICEF is mobilizing across these countries, working with government and NGO partners to ensure that Ukrainian refugees are received and supported with care.
With support from contributors like you, UNICEF has mobilized to provide support to refugees entering Moldova, Romania, and Poland. UNICEF has established eleven "Blue Dots," which are family-friendly receiving centers for refugees crossing the border. At the Blue Dots, families are offered initial psychosocial first aid, connected with accommodations and transportation, and offered a warm place to stay as they plan for their next steps. Children are offered space to play and mothers can breastfeed and care for infants. Importantly, individuals passing through the Blue Dots receive referrals to additional services along their intended routes, including physical and mental health support and access to essential immunizations for children. To date, over 30,000 people have been reached at Blue Dots, with an additional 37 more spaces planned, including expansions into Hungary, Bulgaria, Italy, and Slovakia. This video offers an inside look at how Blue Dot centers are supporting Ukrainian refugees.
Thank you for standing alongside UNICEF in support of the children and communities affected by the worsening crisis in Ukraine and the surrounding region. Your generosity continues to serve as a light for those who have been forced to flee their homes and will ensure continued support for these resilient communities.
In Partnership,
Whitney