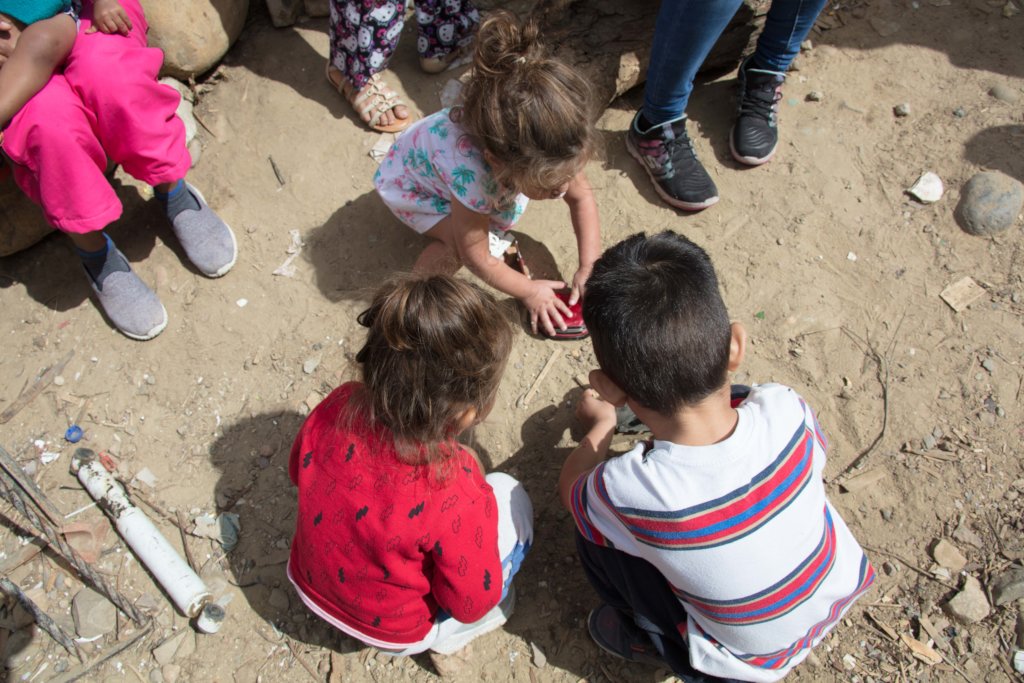 Dear Friend,
This year in Latin America has been marked by the intensification of migratory movements, despite the COVID-19 preventative measures. In fact, since the start of 2021, the number of migrant children reported in Mexico has increased sharply from 380 to nearly 3,500 as of April 2021. Many of these children, originating from Honduras, Guatemala, El Salvador and Mexico, are either waiting to enter into the USA, or have been returned.
In April 2021, Jean Gough, UNICEF Regional Director for Latin America and the Caribbean, took a five-day visit to Mexico, including stops along its northern border with the United States. "I was heartbroken to see the suffering of so many young children, including babies, at the Mexican border with the U.S.," said Gough. "Most of the shelter facilities I visited in Mexico are already overcrowded and cannot accommodate the increasing number of children and families migrating northward. We are deeply concerned that living conditions for migrant children and mothers in Mexico could soon deteriorate further."
In many Mexican shelters, children represent at least 30 percent of the migrant population. Half of them have traveled without their parents, which is one of the highest proportions ever recorded in Mexico. In the context of the COVID-19 pandemic, the increased number of unaccompanied migrant children, as well as the arrival of entire families with children, has put significant strain on the overstretched Mexican assistance centers.
It is important to note that Central American families aren't migrating, they are fleeing gang criminality, poverty, job loss due to the pandemic, a lack of education and even the most basic health care. In addition, in November 2020, in one of the most destructive disasters to hit the region, Hurricane Eta made landfall as a powerful Category 4 storm. Just two weeks later, Hurricane Iota, a Category 5 storm, followed a similar path. Over 10 million people in Central America, among them four million children, were affected by life-threatening flash flooding, river flooding and landslides. As a result of the destructive storms, the economic situation has further deteriorated, leading to an increase in migration.
As a result of your support, UNICEF has been scaling up its humanitarian response across Central America and Mexico in the past months, with increased presence at the Mexico-U.S. border. In the first three months of this year, over 2,100 migrant children have already received humanitarian assistance from UNICEF at Mexico's southern and northern borders. With the current funding, a total of 10,000 children on the move and their parents will be reached this year. UNICEF and partners are providing shelter and safe spaces for mothers and children to access care, including maternal and newborn health, as well as conducting family tracing and reunification.
Your generosity also ensures UNICEF and partners are able to tackle some of the root causes of migration. From providing alternative education, counseling and psychosocial support for vulnerable young people, to establishing new child protection offices and scaling-up cash transfers and other social protections for families in need.
But humanitarian needs are on the rise and are expected to remain high in the coming months. UNICEF estimates that about 150,000 children on the move and families affected by violence in their places of origin across Mexico will require emergency and development assistance in the next two years.
With your support, UNICEF will continue to support Central American children and their families, both inside their countries of origin and across borders.
In partnership,
Whitney