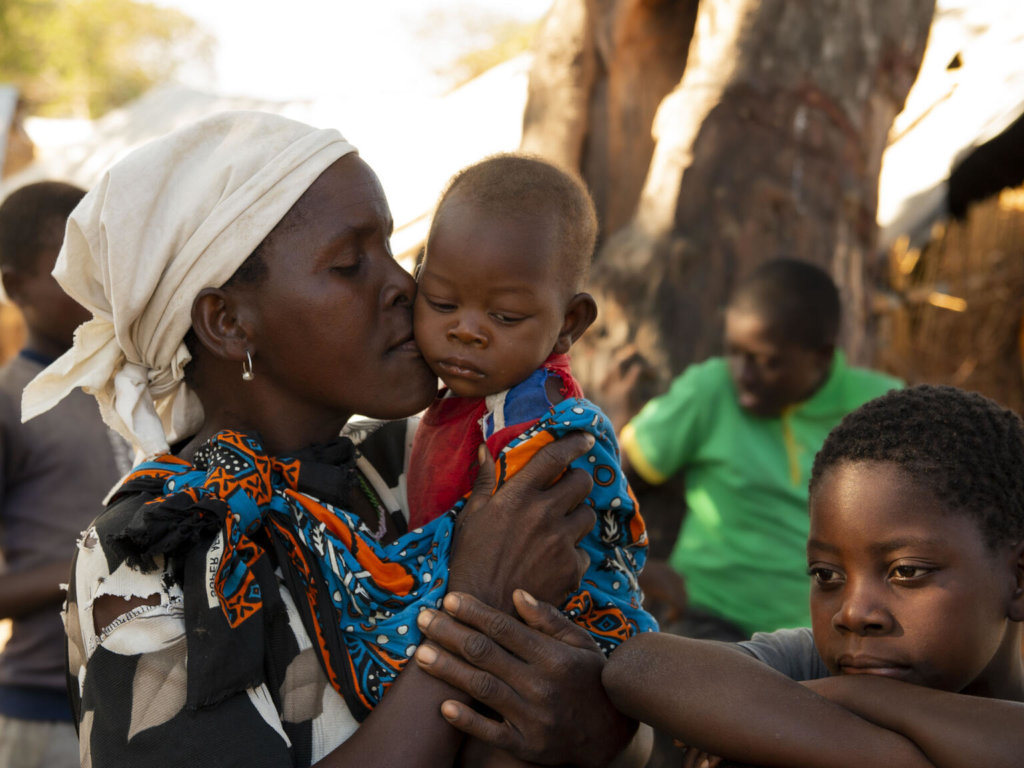 Dear Friend,
The current COVID-19 pandemic is a critical threat to children on the move. Across the globe, the lives of children and their families have been turned upside down by the rapid spread of coronavirus. In just a few short months, whole countries have found themselves largely confined to their homes in a bid to halt the spread of the novel coronavirus and potentially lethal COVID-19. But millions of displaced children across the world are denied such basic protections –a home to isolate in, the chance to stay physically distant, or even just the facilities to wash their hands with soap and water. Many live in cramped conditions with limited access to safe water and clean toilets; others are in immigration detention or "left behind," live with disabilities; are unaccompanied or separated from their families; and lots will struggle to access accurate information in a language they understand.
Displaced children – refugees, migrants or those internally displaced –are already amongst the most world's most vulnerable, driven from their homes and all they knew and held dear by conflict, disaster, drought, lack of food or grinding poverty. Millions of children and their families live in overcrowded camps, settlements and urban slums where even basic water and sanitation facilities are absent. Access to free or affordable healthcare and other essential services is limited or unavailable, and many families rely on precarious daily wages and informal work to survive. Too often cut off from education, displaced children and their families are often already the hardest to reach with accurate and child-friendly information in a language they understand –and without the protection of school, children and women face increased risk of exploitation, abuse and early marriage. Tragically, misinformation on COVID-19 can exacerbate the xenophobia and discrimination that migrant and displaced children and their families already face. If the virus takes hold in those communities least able to protect themselves, as seems imminent, the impacts on vulnerable children and their families will devastating, both now and in the longer term.
Today, there are 31 million children who have been uprooted from their homes, including over 17 million internally displaced, 12.7 million refugees and 1.1 million asylum seekers. All of them need some form of assistance. Most of them do not have the luxury of calling a doctor when sick, of washing their hands whenever they need to, or of practicing physical distancing to stop disease transmission.
UNICEF is working with partners to prevent the spread of the disease among refugee, migrant and displaced populations. This includes promoting hygiene practices that help prevent transmission in shelters, camps and other accommodation sites. It includes developing accurate, child friendly information on COVID-19 and materials to fight stigma and promote positive parenting. It also includes distributing hygiene supplies and providing access to water.
In Italy, UNICEF is working to reach young migrants and refugees. Those outside formal systems remain particularly vulnerable with limited access to health care, health information and support services. UNICEF is supporting outreach teams who provide vital health screenings, distribute hygiene supplies and share information to vulnerable children and families living in informal settlements. UNICEF is also reaching young refugees and migrants with vital health information through U-Report on the Move and Facebook Live sessions. UNICEF has procured critical supplies including personal protection equipment and hygiene kits for health staff and social workers. In addition, UNICEF has supported remote counselling and psychological support for refugees and migrants, over the phone or online. This support extends to guardians and foster care families who need support and stress management.
In Mexico, UNICEF is working to address the specific needs of at least 251,000 people in border areas, routes and transit points, in communities of origin and return, and at final destinations. UNICEF is working so that the most vulnerable children, families and communities are protected from exposure to and the impacts of COVID-19. UNICEF is working to ensure migrant children's safe return to school; nutritional support during an increasingly vulnerable time; and the provision of sanitation and hygiene services and supplies. UNICEF is also working to provide psychosocial support to support the mental wellbeing of migrant children who have been through harrowing journeys.
In Kenya, UNICEF is working to ensure refugee children continue their education. Many children are at high risk of dropping out of school due to COVID-19 and the sudden school closures, not returning once their school re-opens. UNICEF is committed to helping refugee children continue their education. UNICEF has worked to connect these children with radios so they can complete radio classes while social distancing and remaining safe. UNICEF has also worked to contain the spread of COVID-19 in crowded camps and to ensure refugee populations have the right information when it comes to public health.
UNICEF works around the world to help protect the rights of migrant and displaced children. UNICEF is providing life-saving humanitarian supplies in refugee camps. UNICEF is running child-friendly spaces – safe places where children on the move can play, where mothers can rest and feed their babies in private, where separated families can reunite. In addition, UNICEF supports national and local governments to put in place laws, policies, systems and services that are inclusive of all children and address the specific needs of migrant and displaced children, helping them thrive. And at this critical moment, UNICEF is working to protect refugee and migrant children from the global pandemic and its socioeconomic impacts.
Thanks to your support, this important work to ensure every refugee and migrant child's fair chance in life can continue.
On behalf of every child, thank you.