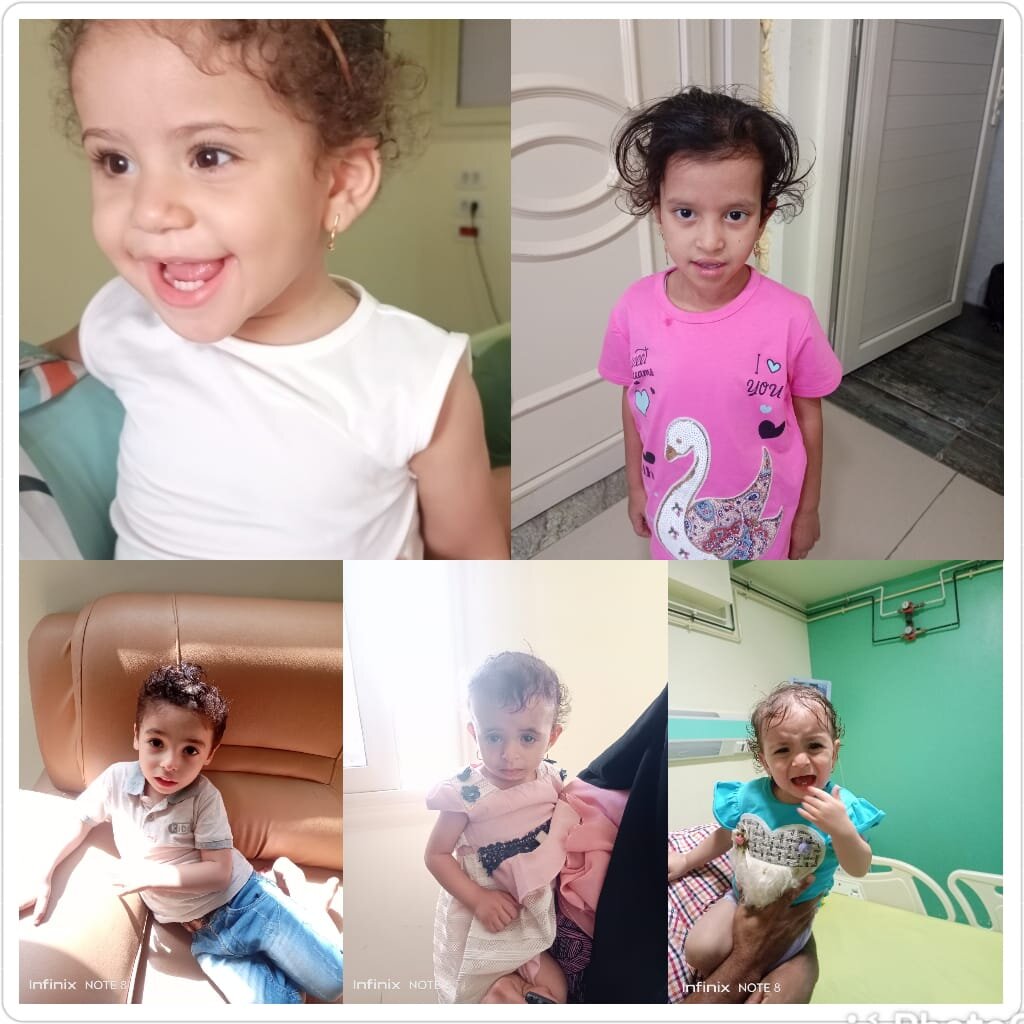 My Dear Donors,
First I would like to thank you all for your generous contrbutions to help poor children with congenital heart defects.
I would like to thank all medical staff who are volunteering their time and expertise to help children with heart conditions in remote areas of Egypt like Upper Egypt (Sohag and Assiut and Beni Suef).
Unfortunately economic status in Egypt is getting worse and worse first hit by the Covid pandemic for two years followed by the Ukraine disaster. The Egyptian pound has been further devaluated by 30% since last report, so that people are getting poorer and poorer. Almost 30% of the poplulation earn less than one USD a day according the World Bank reports on Egypt.
The funds from yourselves are helping those poor children as the government can not cope with the needs. Help from NGO and society members is mandatory. GlobalGiving donations are added to Heart to Heart project Global Grant funds from Rotary International and Rotary clubs reaching 92.8K USD. We aim to treat 33-36 patients with these funds with average cost around 2600-2800 USD per patient.
Since last report we have performed 5 catheter procedures in Beni-Suef. Beni-Suef is one of the poorest Governorates in Egypt. We have also operated on 5 cases in Alexandria 300 Km north of Cairo. So the total number of children benefited from your donations so far is 32 poor children. You have helped 32 children to become healthy again and enjoy their childhood you have also helped their families and the society. We have also trained local doctors, nurses and technicians TO ENSURE SUSTAINABILITY. These children suffered from either holes in their hearts or narrowing of vessels or valves. They had non-invasive catheter procedures to close the holes using state of the art recent technology devices or balloon dilate the stenotic valves or vessels. The consumables eg (devices, balloons stents ... etc) are extremely expensive and consume 80% of the budget allocated to each patient averaging 2200 USD per device. The rest is paid to the hospital as fees. All doctors are volunteers. The advantages of such state of the art technique is that patients go home the next day completely cured. No added risk of ICU stay, or blood transfusions and no disfiguering scars.
I would like to attach all the patients data however this is against GlobalGiving reporting policy despite having all relevant consents. Those of you who wish nore information on the patients please email me: elsisi96@yahoo.com.
We will continue our work we have very long waiting lists. Egypt is a country of 110 million with high birth rate. The Governement of Egypt is still incapable of funding all the operations needed. We are dependant on your cintinued giving.
Please continue to donate, your donations are mandatory.
I am attaching photos of our other Donors from Rotary Beni Suef who attended the procedures and comforted our children and their families They have also given them new cloths and toys.
Yours
Dr Amal El-Sisi
Prof of Pediatric Cardiology Cairo University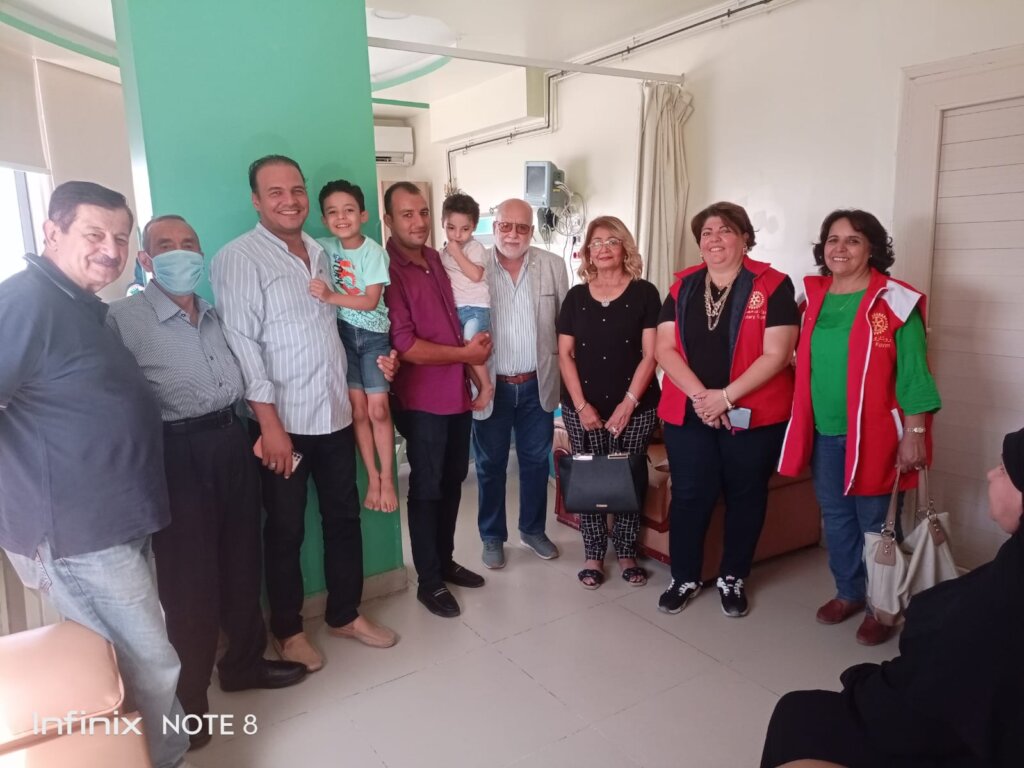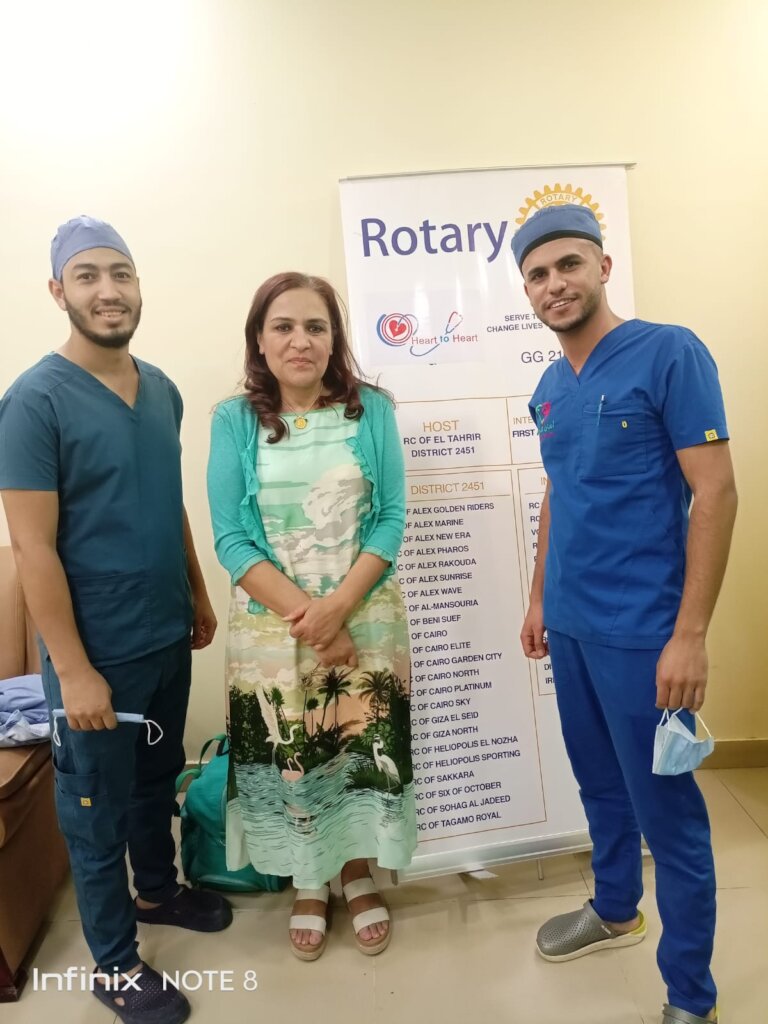 Links: