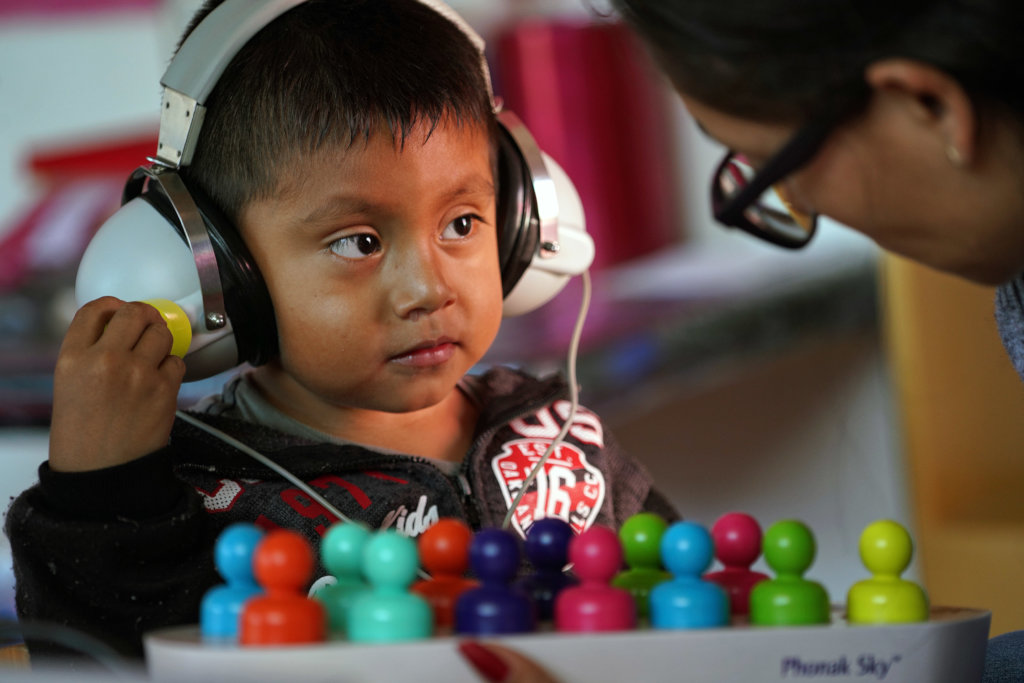 45 Children with hearing loss in Mexico
Achievements up until April 2020.
With the goal of helping improve their communication skills, during the January to April 2020, we have provided speech therapy and lessons on the Mexican Sign Language, to a total of 45 children in Oaxaca City and municipalities in the Central Valleys, the Mixteca and Northern Highlands.
In addition, 15 children, who were screened and identified as having hearing loss, were provided with adapted hearing aids.
We continued performing the hearing health campaigns directed to 6 years old children, to a total of 10 communities including 2 neighborhoods in Oaxaca City and 5 municipalities of the 5 regions, Northern Highlands, Central Valleys, Mixteca, Isthmus and Coast of the state of Oaxaca.
One of the challenges we have had is the situation created by the COVID19 pandemic. But, we have been remote working with children and their families, with home activities about hearing stimulation and speech abilities.
Once the proper health conditions to start activities are reestablished, we hope to explore different strategies such as home screenings, small-group-campaigns, better coordination with the community health centers, among others. We will have to update the campaigns protocols, to avoid contagion and increase everyone´s safety.
With your support through GlobalGiving you make a difference to improve the life of deaf children in Oaxaca, Southern Mexico.