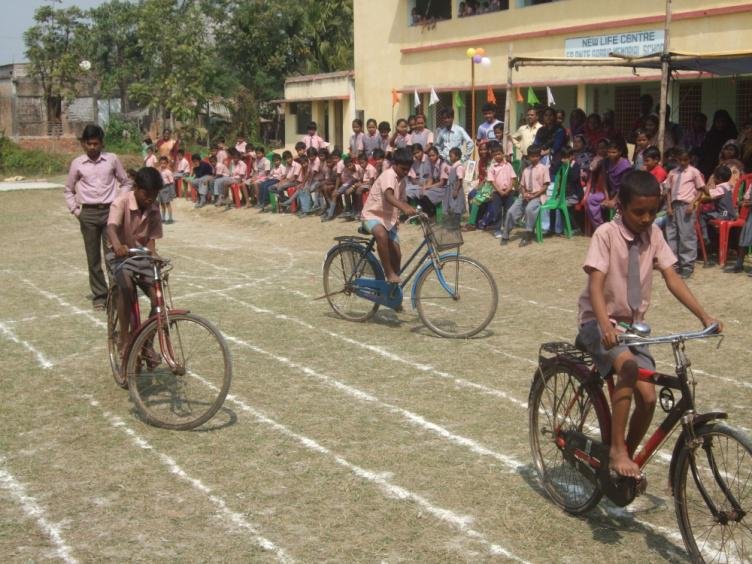 When I was at the New Life Centre School in February, there was a sports day held for our benefit. The visitors from England could hand out the prizes to the winners. Several of the games were entertaining to watch, the biscuit game where the children had to eat a biscuit off a string and then run to the finishing line. It struck me then how inclusive these games were as it wasn't necessarily about being the fastest or the fittest, everyone had a chance.
The game in the photo was the most intriguing though as the cyclists had to pedal as slowly as possible without falling off. The winner was the last cyclist to cross the line. This was not only amusing to watch, but also extremely skilful, as some of the students were barely advancing with their bikes in an attempt to win.
This game turned the idea of fastness on its head; the slowest won.
In the West, life seems to be always at an increasing pace - unless you fill your days and minutes with activity, you are missing something.
Winning isn't always about being first and speed does not always produce the best results.
The New Life Centre school will be 10 years old next year, and it has been a long struggle for Alindra Naskar to educate the parents and the children of this poor area, but in establishing the school slowly Alindra has provided a firm foundation for the future of this school.
If you support Alindra you will enable this school to grow at a pace which ensures its continuity, not only for these children, but for their future children as well.