Project Report

| Sep 19, 2023
DETERMINATION SHOW CASED IN THE HOLIDAYS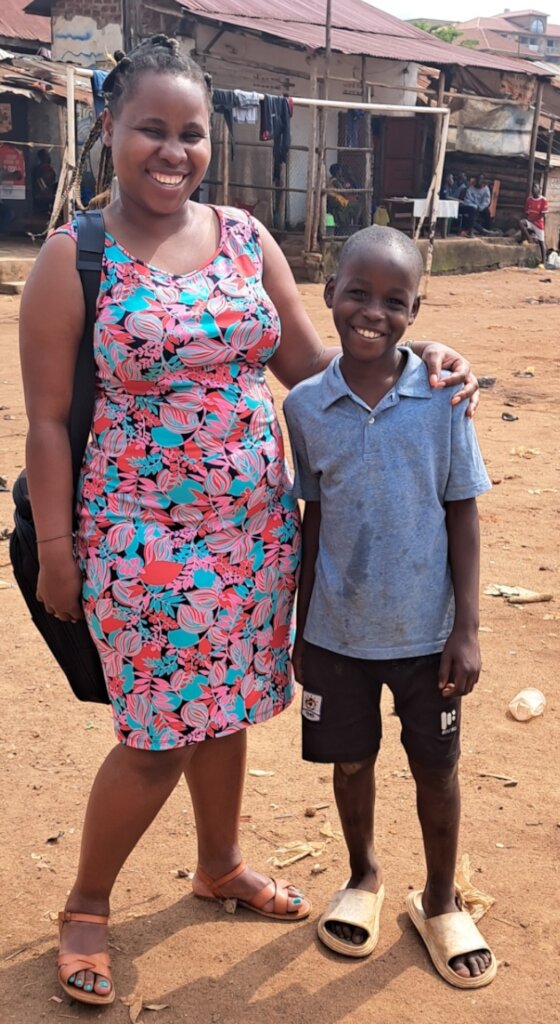 As part of our ongoing efforts to support and empower the children of Katanga. This report provides an overview of how the children spent their recent holiday and their return to school on September 18, 2021. It highlights the experiences of the children and their enthusiasm for continuing their education.
The holiday period which began August 18, 2023, was a time for the children to relax, spend time with their families, and engage in various activities, while their experiences varied, a common theme was their dedication to making the most of this time away from school.
Marjorine's Holiday: Marjorine, a candidate in senior four, spent most of her time at school, since she Is in a candidate class, Marjo had only a few days with her mother and siblings but spent most of her time at school during holidays, her commitment to her education has been evident as she returned to school promptly to prepare for her S.4 examination which will be in November. Majoring's aspiration to become a nurse to serve her community fueled her determination.
John's progress: John, living with his single mother, took the opportunity during the holiday to not only reset but also contribute to his family in a unique way Despite his previous struggles with his reading and writing, John proudly assisted his mother in reading where she couldn't comprehend. This act of kindness showcased his growing confidence and abilities. His mother's pride in his academic progress was evident, highlighting the positive impact of our Child sponsorship program.
Return to school.
On September 18, 2023, some of the children eagerly returned to school to commence the third term of the academic year,2023. The excitement among the children was unmistakable, as they embarked on another phase of their educational journey. Their commitment to learning and their resilience in the face of challenges continued to shine through.
Our children are all returning to school this week with a renewed determination and enthusiasm to continue their education. The holiday period allowed them to recharge and strengthen their bonds with their families, fostering a sense of unity and purpose. As an organization, we remain committed to supporting these children in their educational endeavors, ensuring that they have the opportunities and resources needed to succeed, the resilience and progress of children like Majoring and John are a testament to the positive impact of our programs in Katanga and we look forward to witnessing their continued growth and success. We therefore need more financial support for us to be able to sustain them in school for this term.
Thank you 'all