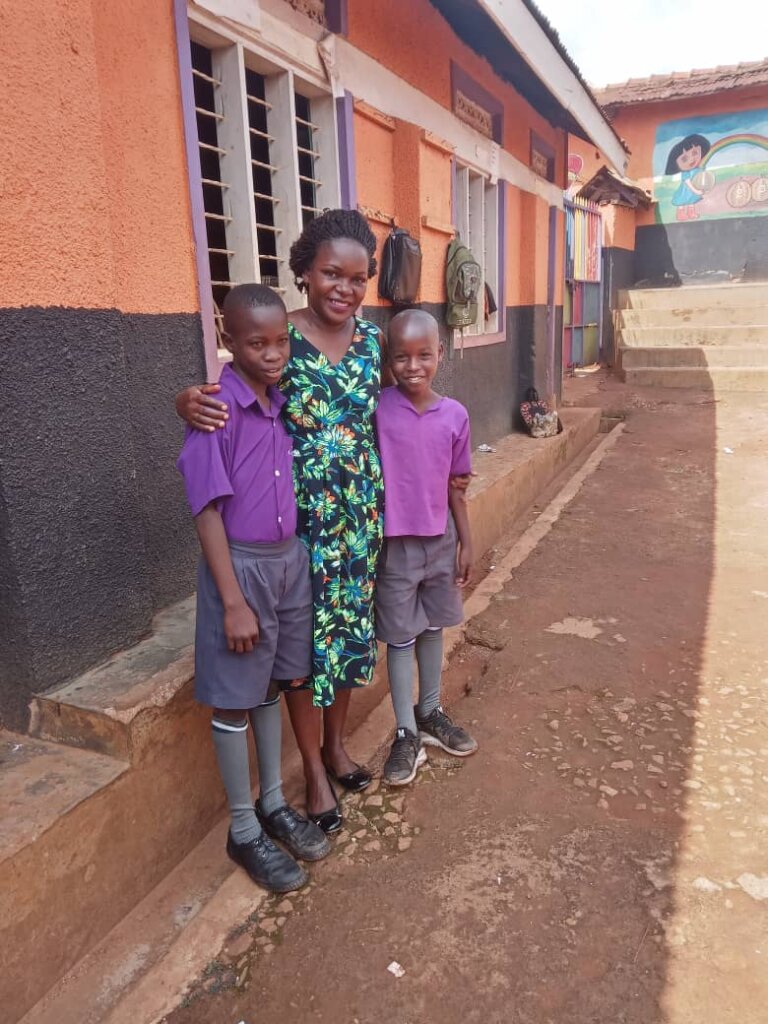 Dear friends and supporters
Thread of life is thrilled to share with you the updates on what is happening with our children's lives. To be reminded that our children are studying from 6 different schools. That are Wakiso Christian schools, Kasubi parents' school, Mirembe primary school, Mulago school for the deaf, and Kampala school for the handicapped.
All our 15 actively sponsored children are in the final term of their school year, which will end in the second week of December.
The month of August was their break-off and holiday time. Only 3 of our children are in candidate classes and they were asked to stay at school for holiday lessons so that they may catch up with the syllabus and the studies they missed during the covid 19 period. We are happy to let you know that your support enabled us to fund their holiday studies as well. The same program prepares them for their candidate class which they will enter next year. That means next year they will be in primary 7, this grade, passed shifts them to high school.
Challenges
One of the major challenges that the program is facing, was partly the impact of covid 19. The country is going through an economic recession and because of that prices for everything went high including school fees which almost doubled. This has affected us so much that this year around we were unable to add to the number of children under sponsorship. and also managing to pay for our children who are already on the program worries us.
This very year, we had plans to contribute 100% to the school requirements, to help the mothers who find it so hard to support their children with some requirements. But because of the increasing unemployment and rising prices, we are unable to do so. Our finances are still limited.
Children's story
This time around we are sharing the story of one of our children called Rianah and Rodney who are orphans. The two lovely children are siblings who lost their father in an accident in 2017. Their mother Is a school dropout, and she was a stay home mother because failed to get a decent job, she used to go through the neighborhood selling craft shoes, and sometimes she would sell, and other times she would come back with no income. ever since the death of her husband, the children stopped going to school completely. We took the two beautiful children up for sponsorship. We are encouraging their mother and helping her to get a decent job so that she can be able to get them a place to stay and put food on their table. In this way, we believe that we are empowering the family.
Thank you so much for the great changes you are bringing into these families through your love and generosity.