Project Report

| Dec 18, 2019
Education to children in the five target villages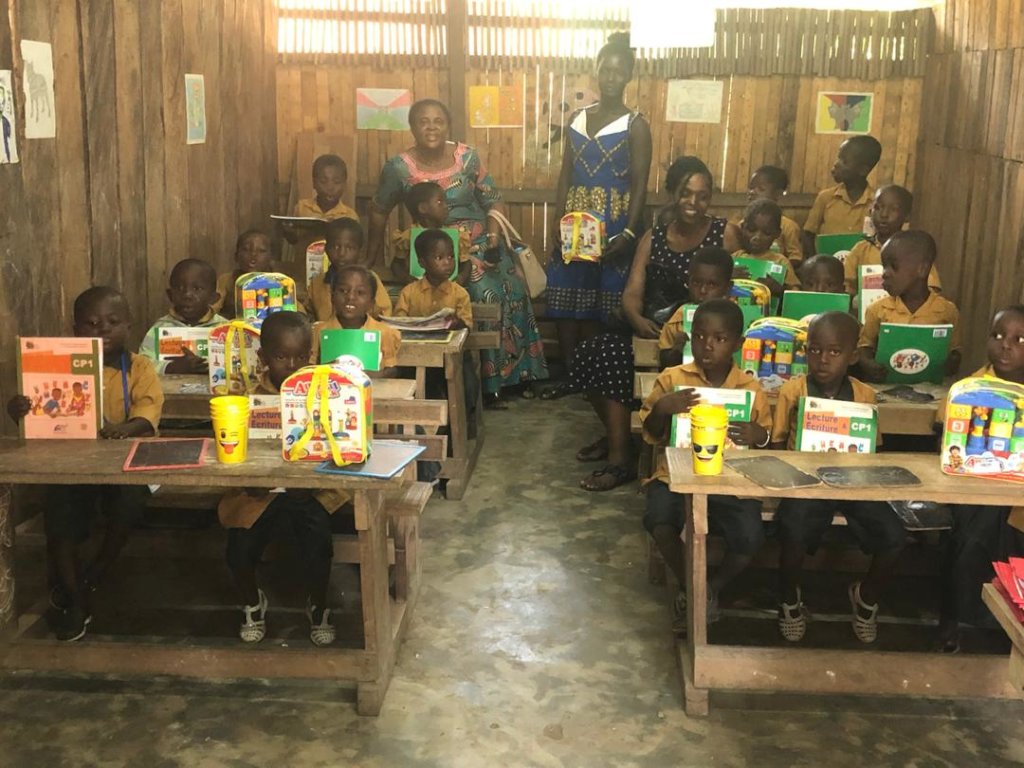 EARLY CHILDHOOD EDUCATION IN GRAND LAHOU
GENERAL GOAL: Provide medico- psychosocial care and education to children in the five target villages of Grand Lahou.
OBJECTIVE 1: Two new classrooms are being constructed at two other villages known as Belleville and Nguessankro. We aim to build more adequate structures to serve as temporary classrooms for the children in the five target villages of Grand Lahou.
Classrooms at Nandibo 2 are already completed and 150 children are attending classes regularly.
OBJECTIVE 2: Build 24 benches, 120 chairs, and 4 tables to facilitate learning for the Children.
This activity has already started and 120 chairs as well as 24 benches have been built and are being finalized. The tables have not yet been done due to insufficient funds.
OBJECTIVE 3: Provide school bags, books, blackboards and didactic materials for the children.
More than 100 books, several blackboards, and didactic materials were bought and distributed to the children. This was made possible through the funds donated by generous donors via Global Giving in collaboration with NewLife Project Inc. Canada sent in October 2019. Much excitement can be seen on the faces of the children as they displayed in the photographs.
OBJECTIVE 4: Provide medico- psychosocial assistance and education to the children at least once a year
The yearly psycho-medical check-ups of children will be starting in January 2020.
OBJECTIVE 5: Find more sponsors to take care of children's school fees and canteen costs for children.
OBJECTIF 6. Sensitize parents on child/girls education
Sensitization is constantly being done during meetings with community members and parents of the school children. We plan to reinforce the activity through drama and sketches done by the children and their teachers.
DIFFICULTIES AND CHALLENGES The greatest difficulty we have is insufficient funds and also the lateness in executing tasks by the community people. We also experience a lack of teachers as not many people are interested in teaching under-age children. The population is still finding it difficult to see the need to register their children in school at an early age. But we are determined to put more emphasis on community sensitization. Some of the children were sent home unfortunately because the parents could not afford to pay school fees for one whole year.
PERSPECTIVES
We plan to quickly finish the ongoing work on the construction of classrooms and train three teachers for the three centers under construction. Secondly, we will do more community sensitization and begin registration of new pupils for the centers.