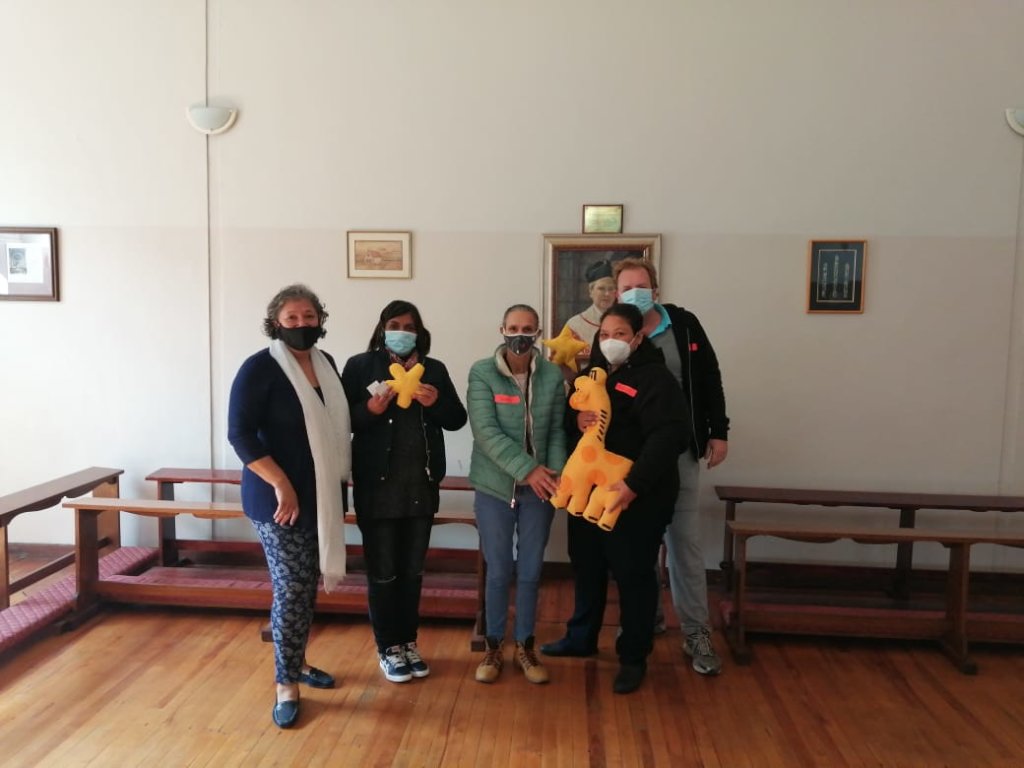 Fikelela Aids Project has been strategizing and looking at all possible ways to continue offering our awareness programs.
The new way of doing things is to offer small group training sessions or hosting Zoom workshops to the 48 parishes in the Diocese of Cape Town, Our aim is to target the 20 parishes that have not experienced the Jerry Giraffe training before.
Our 1st response for a small group onsite training session was on the 7 August 2021 with the parish of St Michael's Observatory. We had 4 Sunday school teachers attending the training.
The teachers were excited and in awe of the Jerry Giraffe Sunday school program. Their feedback was overwhelming "this will definitely keep the children focused and also help us teachers implement discipline within the Sunday school class ". Their classes are also still very small at the moment, two classes each class have 6 – 8 children that will benefit from our Jerry Giraffe Sunday school programme.
A resource pack consisting of 4 manuals, a Lovemore story book for each teacher, they also received a Jerry Tool kit consisting of visuals that are used at each of the 10 lessons.
Each teacher also receive a file consisting of:
A colouring book relating to the biblical stories used in the programme
A consent letter for parents to authorise giving their permission for their child to attend the programme
A list of contact no's to contact if an alarming situation should arise whilst doing the programme.
We would like to thank GlobalGiving for your ongoing donations that enable us to make it possible to continue making a difference in the lives of others.