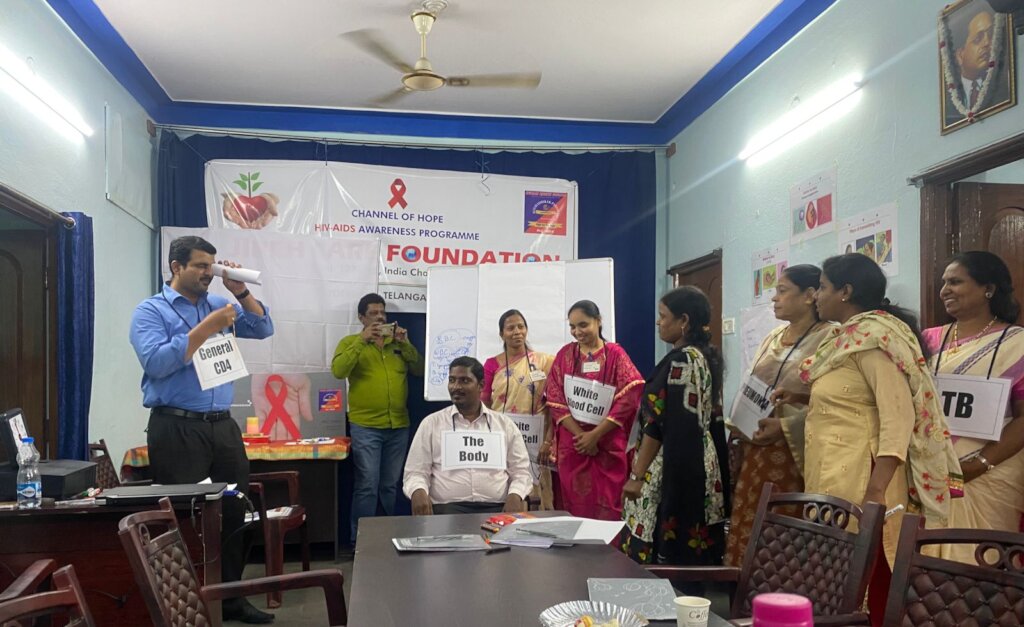 India CoHFT comments:
Rather than me going into a bunch of details, I am going to simply include quotes from participants and let them share with you some of what they experienced. If you have comments, thoughts, or questions, please do write back to us!
Quotes from a few particpants from the Channels of Hope Training:
"There are miles to reach others through love, that's what I learned. I specially am thankful for this program to make us know where we are our knowledge and understanding of HIV&AIDS. But by this program I learn a lot on how to reach others."
"I am so blessed with your Teachings, Fellowship and your presence. I learned so many things from your Attitude, Behaviour, Hard working , Smiling face and Peace of mind.
Thank you very much for your Love and Friendship."
"After Channels of hope training we are burdened to work among people living with HIV. We are really touched in our hearts through this training. So now we are going to do ground work in our city and region."
"Through your teaching and through your guidance we have to be Channels of Hope for People living with HIV."
"I'm working for HIV infected widows and children. We have 800 widows waiting for Rice and groceries. But right now we are focusing 200 widows and HIV infected 50 children and we are running free tuition center for Gypsy community children in 8 rural village and free sewing training center for women."
"This training made me be me, in my original format as opposed to my nature in my judgemental society."
We are really blown away with how proactive this group is already…..within days after our training ended, various ones had workshops back in their communities!