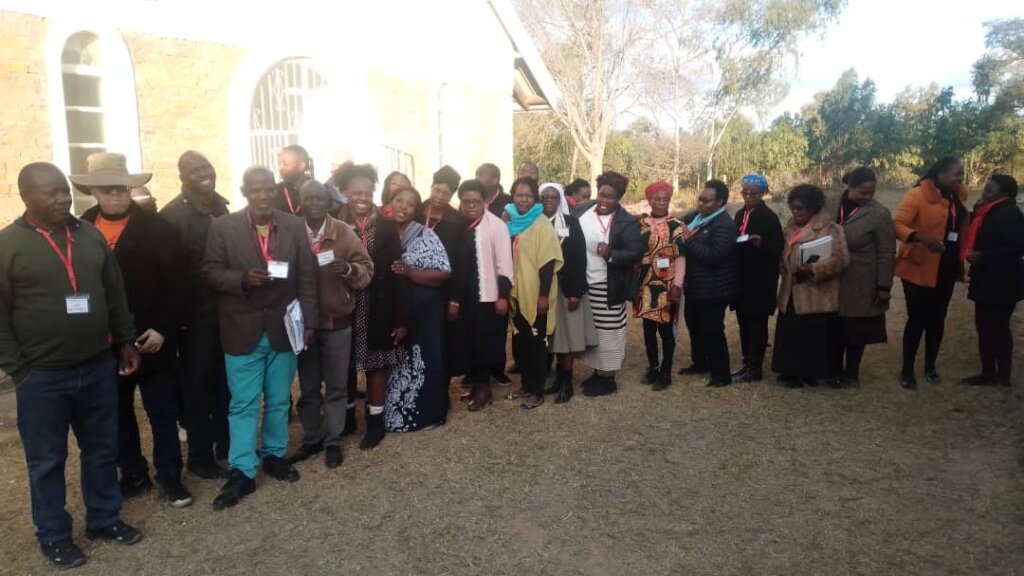 After 2years of not having a face-to-face Channels of Hope Facilitators Training, in July we as a team of 5 trainers we had a privilege of leading the Channels of Hope Facilitator's training that was held in central Zimbabwe with the Anglican Diocese. In this team of 5 trainers 2 where from Zimbabwe, our lead trainer came from Austria, one from Zimbabwe and the other one from South Africa. Having local trainers joined our training team was a very encouraging and special time for the training team.
In this training we had 25 participants mainly all from Zimbabwe and one from Tanzania. Rarely have we seen such a dedicated, enthusiastic, and eager group. Each person is strategic in their local communities, and all are eager to make a difference as they have been empowered to be Transmitters of Hope.
Participants were challenged in so many areas and a number of them testified as to how they had been deeply impacted through this training! Here are a couple of comments from participants:
"I fall short of words to thank you enough for the wonderful training. It will remain outstanding in my memory forever!"
"Of all the workshops/trainings that I have attended, I have never come across such dedicated people like our facilitators! Every meeting was so well prepared and presented. Demonstrated a caring and fluent facilitation spirit!"
"This training created the zeal and motivation to go out and be Channels of Hope"
One of the things that continuously comes back to my mind ever since this key training is "Now what?" Now what regarding AIDSLink and Zimbabwe?? There is so much work to be done in our country of Zimbabwe.
Receiving such feedback from the participants has made this work of doing this training worth it and we are looking forward to many trainings that we can do on a face-to-face basis. We can never be able to run such trainings without the generosity and the support of all our donors and we are very grateful and humbled by that.