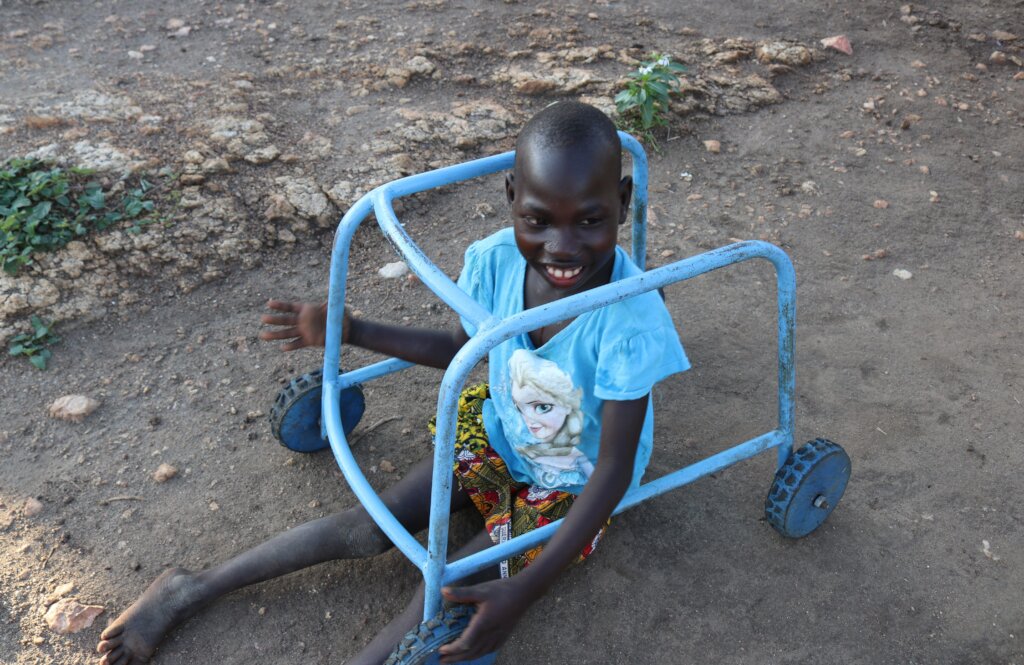 Dear friends and supporters,
It has been an exciting start to 2022 as we joined forces with Xavier Project. Our coming together has already begun to bear fruit, both in our support to RLOs and in our advocacy work.
Together, we now support 23 refugee-led organisations (RLOs) throughout Uganda and Kenya, representing 200 refugee leaders, in a unified network. We are supporting them through coherent capacity-strengthening and sharing courses, and providing them with grants, which have more than doubled since last year.
These RLOs provide services and support to over 23 000 refugees in their communities, all of whom are able to live more fulfilled lives thanks to the important work of the leaders which represent them.
In particular, so far we have helped 428 refugee children (189 girls, 239 boys) with disabilities, living in camps and settlements, to access education opportunities. The large majority of them have known conditions, including cerebral palsy, the consequences of which can be limited if well taken care of. This is why, in partnership with refugee-led organisations, Xavier Project is supporting these children's parents to better understand these disabilities so that they become competent responders to their children's needs and confident advocates for their rights and well-being. In addition, we have been cooperating with schools and other institutions to raise awareness and facilitate access to education for these refugee children, and developing specific equipment for each child, using local material, designed to stick to dirt roads and requiring little maintenance. The changes in the parents' mindset and the physical progress made by children, only a few months into the project, have already been incredible.
We have also started to work with the national network of RLOs in Malawi, a country which hosts over 50.000 refugees, to enhance their own representation of refugees leaders. As with the national RLO networks in Kenya and Uganda, we also aim to transfer to their leaders our capacity-strengthening and capacity-sharing expertise so that they may support their RLO members in their own work.
One of the objectives of us coming together with Xavier Project is also to advocate more strongly to donors and other stakeholders on the important role of refugee-led organisations in humanitarian crises. In December, we were invited to speak, on behalf of both organisations, to speak at a UNHCR event on Meaningful Participation to share our learnings and recommendations with over 200 participants representing governments, funders, national and international organisations (recording accessible here).
"Urban Refugees and Xavier Project do partnerships in a different way, like no one else. They respect us. And with respect, we can really make a difference." John Bolingo, President of Uganda's National RLO Network (RELON)
The last phase of our coming together with Xavier Project will see us launch our new brand, at the beginning of March. We can't wait to share it with you ! Stay tuned.