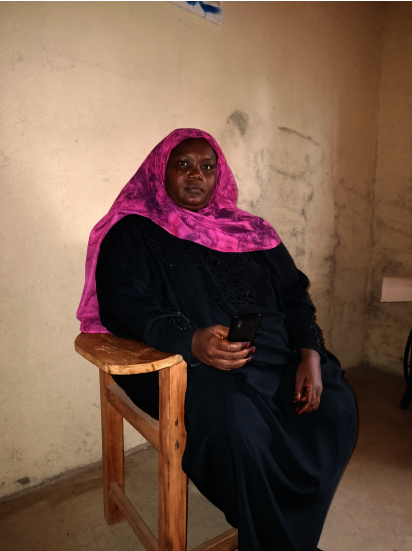 Dear friends,
We are extremely grateful for your support to Urban Refugees. It has been key in allowing us to adapt our actions to the needs of refugee leaders, to best support their own organisations and amplify their voices.
Building on this, we are taking a new step for impact by joining forces with another organisation, the Xavier Project. Our 2 organisations, which have been working together in East Africa for many years, share the vision that refugees should be at the forefront of humanitarian response, to enable them to truly become actors of their own lives. And we believe that this goal can be better achieved by pulling together our expertise, networks and resources, with the creation of a single entity.
In this report, we tell you more about this exciting opportunity, and give you some updates from the past few months in Uganda and Kenya.
Enjoy !
Merging to elevate and shift power and funds to refugee leaders
Urban Refugees (UR) was created in 2012 to draw attention and aid to refugees in cities. Xavier Project was founded in 2008 in the UK, Kenya and Uganda to promote community-driven education projects.
Through extensive collaboration with refugee leaders and refugee-led organisations, both of our organisations have progressively adapted their programs and advocacy to focus on strengthening RLO capacities and improving their access to funding. Together, we support a total of 26 RLOs in Kenya and Uganda.
Our 2 teams have been working informally together for some years to share best practices, finding increasing synergies and complementarities in our programs and approaches. In September 2021, we decided to fully mutualise our resources and expertise for the benefit of our partner RLOs and of the communities they serve, by merging the 2 organisations. By the end of the year, we will therefore constitute a single entity, temporarily under the name Xavier Project, with unified teams, programs and funding.
Through this, we aim to accelerate the elevation and shift of both power and funds to RLOs, so that refugees may decide for themselves how to lead their own lives and find solutions to the difficulties that they face.
We would love for you to continue supporting us as we drive this change, which will ensure that your donations are even more impactful to communities.
Women refugee leaders supporting at-risk community members during lockdown in Kampala
When a national lockdown was declared in June 2021 in Uganda, it put a stop to all in-person training to our partners, and to training altogether for leaders with little digital skills or access to computers. Our team worked remotely to support refugee leaders to implement their contingency plans, which had been elaborated during preceding months, so as to best address the needs of their community members.
We were also able to shift some funding from training to cash grants for 2 partner organisations led by women refugees: Refugee Entrepreneurship Association Limited (REAL) and Sudanese Women for Peace and Development Association (SWPDA).
In both RLOs, it clearly appeared that their members most affected by the lockdown were those with health problems, as they had even less access to healthcare and stopped all activities to protect themselves. As a result, cash grants were distributed to 90 refugee and Ugandan women, which they used for their most pressing needs (including food, medicine, hospital bills, etc.); this benefitted indirectly to over 400 dependents.
Eltoma, as a member of SWPDA, was one of the recipients of these gash grants. She is a Sudanese refugee and has been living in Bunga, near Kampala, for 9 years. She manages a mobile henna business and suffers from hypertension. "The interruption of public transport was terrible, as I could not gain any money with my henna business. On priority, I bought food for my 5 children and medicine against my hypertension using money from the business. Thanks to SWPDA, I was able to go see a doctor to get help, and buy food for my family."
Supporting refugee-led advocacy in Kenya with the national Refugee-Led Organisations Network (RELON)
After the successful refugee-led advocacy training in Kampala, we trained 30 refugee leaders in June 2021 in Nairobi, in partnership with Amnesty International.
For 2 weeks, participants worked to define an advocacy strategy and workplan for their organisations. This led to the creation of a task team of 10 refugee leaders, aiming to support RELON Kenya, the national network of RLOs, in advocating on behalf of its members. Their overall objective is to enhance refugee participation in decision making.
In the coming months, this team will work to influence the Refugee Bill 2019, currently under discussion at the Kenyan Parliament, so as to defend the validity of refugee IDs within the Kenyan system and to increase refugee access to higher education. We will be supporting them through a 6-months coaching programme, so that they can pursue this work in the long run and train other refugee leaders to advocate for themselves.
We look forward to telling you about this, as a new organisation, in the next report !