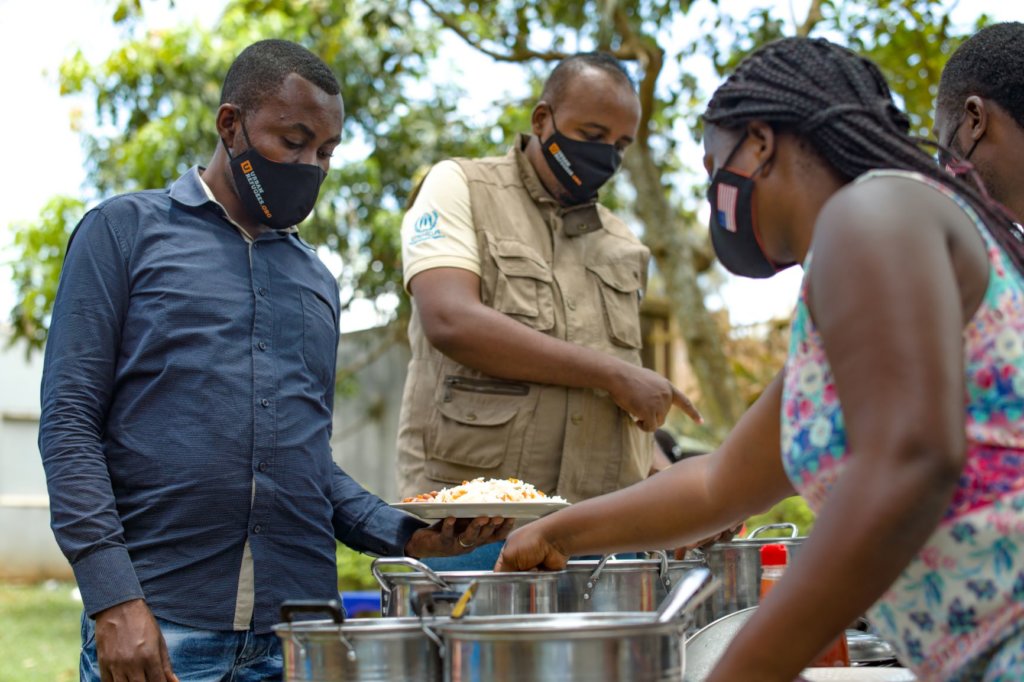 As Uganda faces an unprecedented number of Covid-19 cases, the governement has just announced a new lockdown which should last for several weeks. Over 80 000 refugees in Kampala face, once again, huge sanitary, social and economic risks.
Yet this comes at a time when humanitarian funding to the Covid-19 pandemic response continues to decrease. More than ever, RLOs have a key role to play to address the most pressing needs of their communities - we just need to help them do so.
Stronger RLOs to face new Covid-19 wave
The 4 RLOs which were supported as part of our Covid-19 emergency response from July 2020 to March 2021 have each developped a contingency plans in case of a new crisis. One of the major learnings from this was that emergency assistance and services should be much more individualised, so as the address the specific needs of each member of the community - as a result of the lockdowns, some may need food, other medical protection, etc. As this new wave hits the country, our team in Kampala will help RLO leaders to implement their contingency plans, so as the best address the needs of their community members.
Thanks to the income-generating activities which they were able to launch early 2021, with Urban Refugee grants, our RLO partners will now be able to provide additional support to their members.
They can also rely on the partnerships (including referral systems) which were built during the pervious period to provide emergency aid and services to their members - including distribution of food, sanitary items, etc.
During this period, the other ongoing Incubation courses will either be delivered online (with data costs covered by Urban Refugees) or suspended until the end of the lockdown - based on the capacities and requests of the RLOs currently in the Program.
Refugees speaking out for themselves
Although the key role of RLOs in crisis responses is progressively being recognised by the international community, refugee leaders are still often spoken of on their behalf. This is why we have been working so hard on our advocacy training for RLOs !
Following Covid-19 restrictions in Nairobi, where this training was initially intended to be launched, we decided to test it with our RLO partners in Kampala in March and April this year - as they too were eagier to develop their advocacy strategies. Over the course of 6 weeks, 29 RLO representatives worked on defining their advocacy objectives and on buiding strategies adapted to each of their 3 organisations. Our advocacy coordinator then provided remote support to help them finalise their strategies and share it with relevant stakeholders.
As a result, we also collected great stories to give the floor to refugee leaders themselves, on their needs, hopes and dreams.
Now they need you to make them heard !
Please follow and share their stories throughout Refugee Week (June 14th - June 20th) on our social networks !