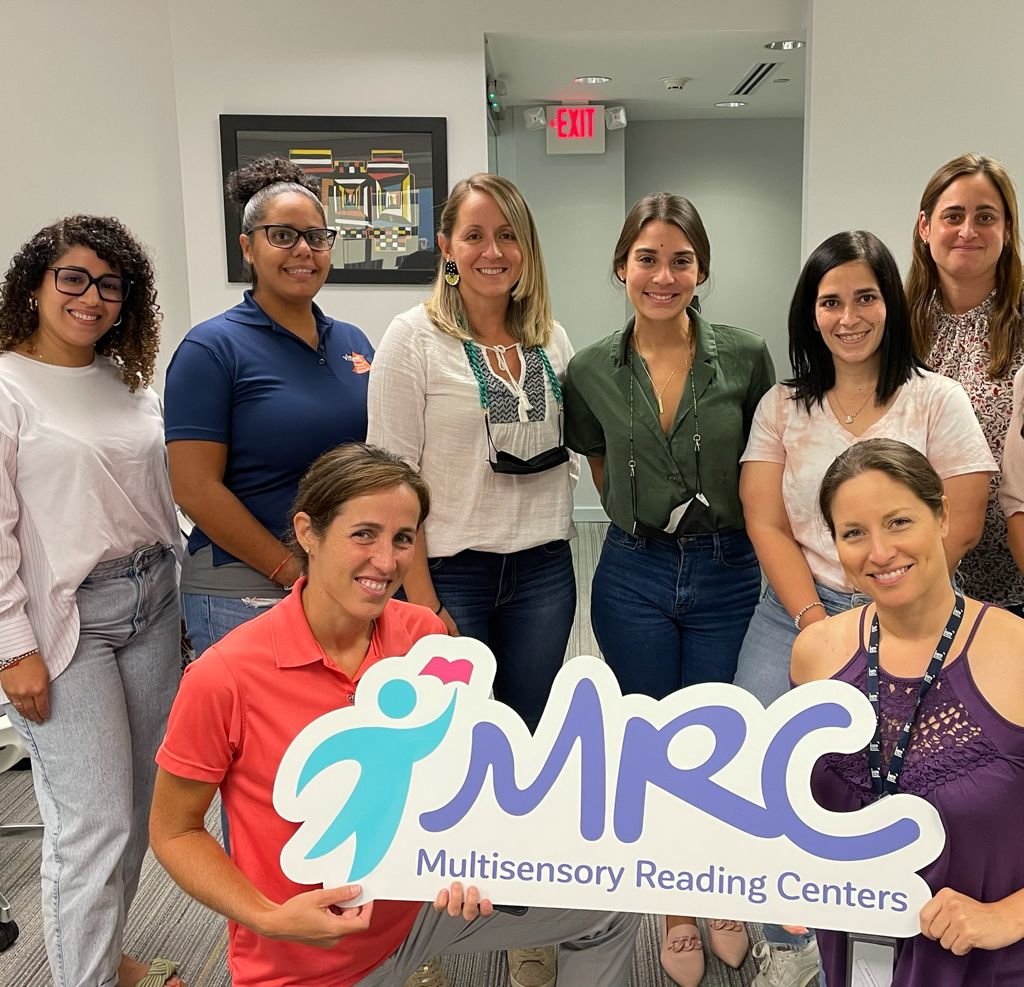 Multisensory Reading Centers in the last trimester has been focusing on increasing awareness and knowledge especially in professional development for educators. Disseminating research base knowledge is what will help in continuing increasing capacity in the educators in Puerto Rico and for them to better identify and address the needs of struggling readers and students with dyslexia.
Orton-Gillingham Teacher Training: It has been joyful to see a new group of teachers embark on getting certified as OG Specialist Interventionists. The last year was intense and even so, these teachers took the challenge to engage in a full year of learning. They will certainly make an impact on the students they engage with. We have a combination of teachers from the public and private sectors which is very exciting. We also have a group getting certified as Instructor of Teachers. It is great to see the OG Specialist community broadening. We look forward to seeing them all graduate in May 2022.
Professional Development at Vimenti Bilingual Charter School: During the summer MRC started at Vimenti a series of professional development. In the month of June 3 intensive ones were provided on the science of reading, structured literacy, and how to teach reading for all students. During this semester, as follow up one workshop a month has been given on one topic to go more in-depth on vocabulary development, reading comprehension, and writing. It has been a great experience seeing the interest of the teachers in gaining knowledge to bring to their classrooms.
Dyslexia Awareness Week: The first week of October is Dyslexia Awareness Week. It was an exciting week packed with several events to bring information to a variety of groups; teachers, parents, psychologists, and the general public. Some of these were an interview at local news, a podcast dedicated to non-for-profit organizations, and several public service videos on the importance of reading and how the brain learns to read.
Webinar: As a closing to Dyslexia Awareness Week a webinar was given on Knowing and Comprehending Dyslexia. The webinar focused on not only the importance of knowing what is dyslexia and the biological factors but also on the need to understand and have empathy in the process of educating and engaging with the students. The seminar was provided by Gabriel Azcurra a pediatrician from Argentina that has a specialist in the dyslexic population.
Our goal is to continue providing more knowledge with the aim that this transforms into awareness and service to students.