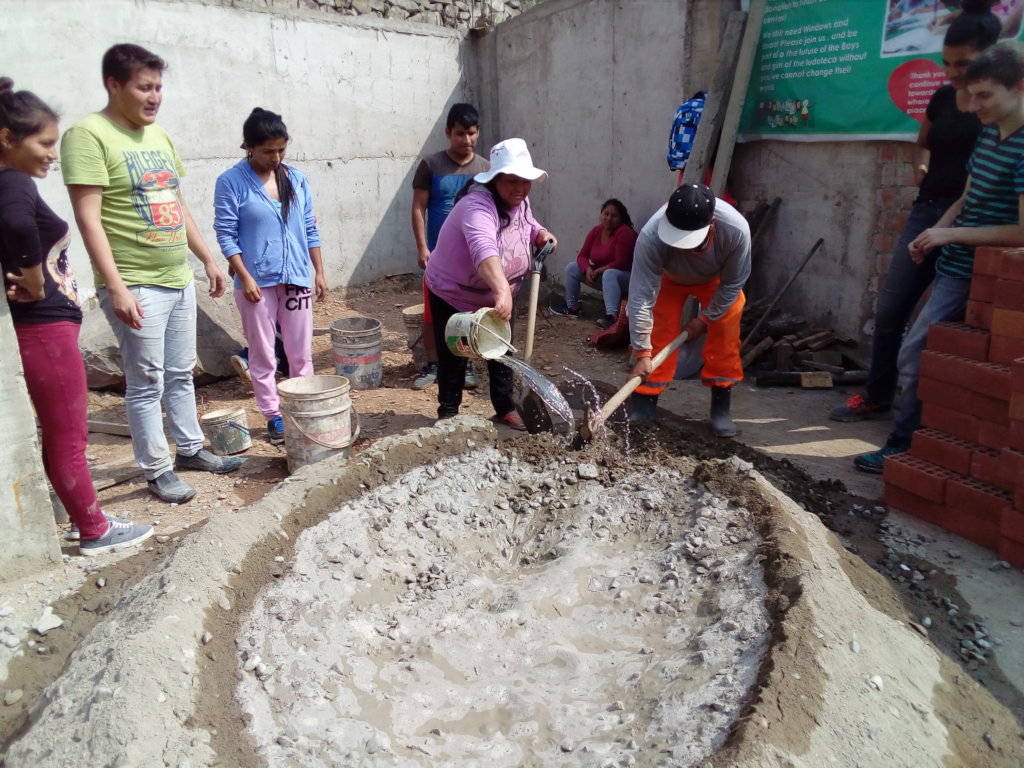 Dear friends,
At the Ludoteca we are attending children twice per week, to give them school reinforcement. They are always very enthusiastic and happy to improve their grades. We received a copy of their mid-term evaluations and all of our kids got very good grades. Seven of them are among the top students of their schools and their moms are very happy about it.
The construction of the new Ludoteca goes on. With the support of mothers, volunteers and promoters, we have carried out several tasks on Saturdays, to move forward with this beautiful project. The hardest task was bringing building materials to the new site, as area is very rugged and we are half way up the mountain. However, this has not prevented us from carrying on. We know that to succeed we have to work as a team and that this effort will always be our greatest achievement.
We have received good news from the mothers who participated in our workshops last year. Several of them have obtained positions as leaders in their communities and have supported us in the the construction of the new Ludoteca. We greatly appreciate the effort and commitment of these great women for the good of their community.
This October we will celebrate our ninth anniversary and we will organize a gathering for the family of Jugando Aprendo. We have planted a tree and a small garden to start making the new space welcoming.
Thank you for your support!
Best regards,
Eveli Leyva